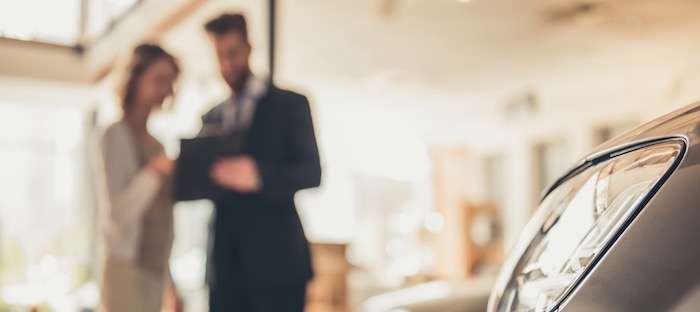 Although Solware's two distinct areas of business—its Solware Auto business unit with its WINmotor dealer management solution, and its Solware Life business unit with its easysuite healthcare management and traceability system—serve very different audiences, the common denominator between them is the focus on customer satisfaction through a best-of-class user experience.
Whether its software is instrumental in repairing your car or delivering nursing care to an elderly relative, Solware's personal touch constantly reassures people that it is not just a technology company, but a company that truly cares about its customers. Putting the emphasis firmly on the human values of any customer relationship is what sets Solware apart from its competition.
Maintaining customer satisfaction in a SaaS model
As an early adopter of SaaS technology, Solware was quick to realise the potential of hosting cloud-based automotive and healthcare web applications. Solware Auto has over 20,000 users of WINmotor within French, European, and North African car dealerships, and Solware Life has over 100,000 users of easysuite within the medical profession. On average, over 6,000 connected users access a Solware platform every day.
Customer satisfaction is vital, as Yannick Franҫois, CIO for Solware, observes: 'It's not just the system uptime and performance of the application which we need to monitor; we have to make sure the overall customer experience is a positive one.'
Solware Life includes web (easysuite) and mobile modules (easytab), which need to be treated very carefully as they contain health or personal data that is covered by a specific health data hosting regulation in France and Europe. This means some data needs be masked, and this is not the only complication. As Yannick explains, 'Our software easysuite is under constant development and we regularly roll out new versions to our users to introduce new technical or functional features. This means our parameters move all the time, making it hard for us to easily pinpoint the source when problems arise.'
With thousands of clients, when things go wrong, they tend to go badly wrong and it's easy to become entirely wrapped up in managing customer complaints instead of solving the main issue that is causing the problem.
'We had a few basic technical monitors and could spend days trying to resolve an incident, tying up our valuable resources', says Yannick. 'Often a problem wouldn't even be at our end, but we just didn't have the insight we needed to make that diagnosis.'