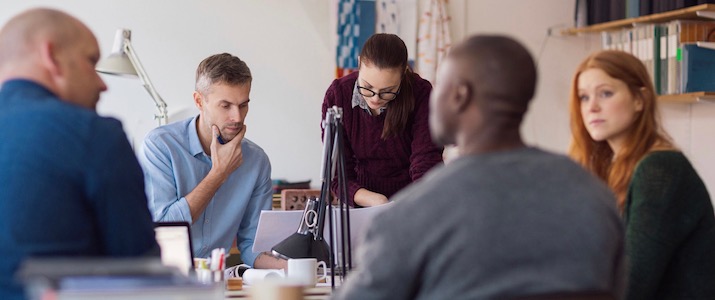 When it's time for millions of students to apply to community college each year, they use an online gateway for both regular and international admissions. Regardless of which college they apply to, prospective students rely on the system to be available and responsive when they need it—especially during important application deadlines in the spring and fall.   
Ensuring that such critical applications run at peak performance is the job of the Infiniti Consulting Group, a Sacramento, Calif.-based cloud services and IT consulting company. Infiniti serves nearly 100 public-sector clients, including some of the largest state public-sector contracts in the United States, including California Department of Transportation, California Department of Health Care Services, California Department of Technology, California Housing and Finance Authority, and many more.  
Gaining the benefits of cloud computing
One of the nation's most innovative technology centers for state higher education decided to move its applications and infrastructure to the cloud for greater availability, scalability, and security as well as improved cost efficiencies. This meant converging multiple data centers and applications into a single cloud environment to support one of the largest higher education systems in the world, enrolling nearly four million students each year.
Following a rigorous request-for-proposal process, the client chose Infiniti with Amazon Web Services (AWS) as its cloud services partner. Infiniti is an AWS Advanced Consulting Partner and AWS Channel Reseller Partner. It's also one of Amazon's largest dedicated public-sector partners in the western United States.
Migrating production to AWS
Infiniti migrated its client's multiple production environments (from on-premises and hosted environments) to a new AWS cloud architecture and assumed day-to-day operational support responsibilities for the cloud environment and applications. In addition to migration and daily operations, the company's services also include DevOps, DevSecOps, SysOPs Docker container deployment, online and help desk support, application and infrastructure performance management, cloud strategy, data lake development, disaster recovery, and machine learning and predictive analytics.      
Early in the cloud strategy and migration project, Infiniti evaluated all the leading application and infrastructure monitoring tools and determined that the New Relic platform would provide the greatest visibility and insight needed to maintain the service levels that its client expected. "We needed a monitoring and diagnostic solution to help us deliver the highest levels of service," says Scott Drossos, president of Infiniti. "After extensive research, we recommended New Relic to our client because it was clearly the most comprehensive, cloud-centric platform available in the market."