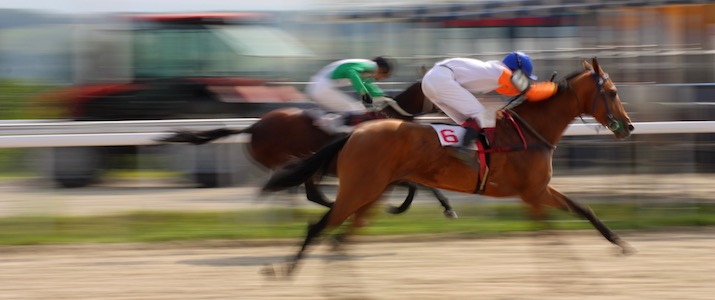 Of all the emerging gaming and betting territories, Africa is one of the most interesting but also the most challenging. Local operators have seen explosive growth over the past few years, but data and broadband costs are high; political volatility and corruption are present in some markets; frequent tax changes are common; and strict controls on foreign exchange are in force. Add to this the multiple regulatory burdens with slow legislative procedures and you might think twice. 
BetTech Gaming overcame these obstacles and carved out a successful business in South Africa. The company's Head of Architecture Ian Barnes believes it's BetTech's attitude to customer service that sets them apart from the competition. "We deliver a cloud-based, enterprise software-as-a-service (SaaS) and as a managed service provider, support is key," he says. "Even though we are a B2B company, the end user's experience is what matters, as that is what will keep our customers coming back to us. We are happy to listen to requirements and change features on demand." This flexible attitude has paid dividends for the company, and now it counts both one the largest online betting sites and one of the largest betting retail chains as its customers. 
Of course, with such major customers, the company must have stringent service level agreements (SLAs) in place to guarantee platform availability. "You can imagine the chaos if our infrastructure goes down during a popular horse race, or on one of our major lottery days," says Barnes. That's why when BetTech experienced some downtime one Saturday night (peak-time for the company), Barnes and team knew it might be time to replace their old in-house monitoring system. "Although we recovered quickly," he says, "that one time was enough for us." 
The problem occurred because BetTech's in-house monitoring system failed to help them anticipate the downtime. According to Barnes, "Our internal monitoring system was maintenance heavy and it was difficult to configure the alerts we needed. For every client, we had to create unique settings and plugins—and then remember them, of course. We almost felt like we were guarding the guards, and that kept us from focusing on our core business. It just wasn't scalable at all and we experienced peaks and troughs in our performance that we couldn't explain."
Simplicity and insight with New Relic
BetTech's infrastructure is entirely open source-based and market research showed that New Relic APM, with its universal OS support, would be a perfect fit for the company's systems. Barnes was amazed at how easy it was to get New Relic up and running: "It was just so simple; within four hours we had replaced all our server monitoring with New Relic. We had built-in alerts and a simple integration into PagerDuty, which we use for alerting. Straightaway we started getting meaningful data from the system."
Once the company's critical systems were consolidated onto a single monitoring platform, it was easy to expand the reach of New Relic. BetTech introduced monitoring to cover all plugin services, such as Apache, Redis, MySQL, and Memcached. This was done in one day without writing any code, just by tweaking a few configurations.
Real-time metrics to improve service delivery 
The impact was immediate and New Relic helped pinpoint problem areas previously unknown to BetTech. Performance issues were mostly related to the sheer number of users at peak times, so Barnes and team set careful thresholds to determine what constitutes a slow transaction. New Relic's alert notifications were very helpful in capacity planning to make sure the infrastructure could cope with an upcoming event. 
With New Relic giving Barnes and team real-time visibility into system performance, finding and fixing problems is a much more efficient process. "We can isolate the root cause of issues faster and it doesn't require the number of people we used to have involved," says Barnes. "Our service delivery has improved and New Relic helps us meet our platform availability SLA commitments. We are proactive instead of reactive and can tackle problems before they affect our clients."