Why New Relic
Provides a single easy-to-use, tightly integrated solution for monitoring application and infrastructure performance in a multi-cloud, hybrid-cloud environment
Highlights
Eased cloud migration by ensuring application performance before, during, and after
Provided single-pane-of-glass monitoring for multi-cloud environment
Reduced service delivery time from weeks to minutes
Streamlined troubleshooting across environments, applications, and devices
Scripps Networks Interactive Keeps the Digital Content Flowing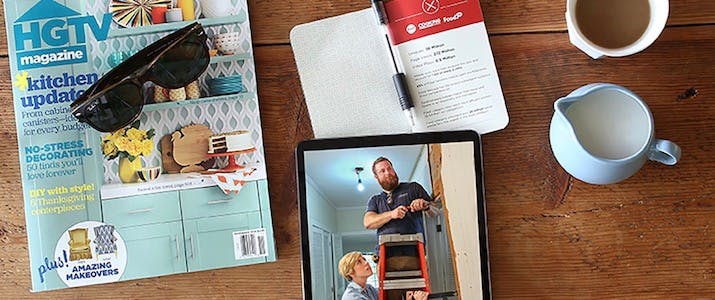 If content is king in the digital age, then Scripps Networks Interactive presides over a very large realm—one populated by an array of lifestyle television networks (including HGTV, Food Network, Travel Channel, and more) along with associated interactive businesses. 
Across its various global sites, Scripps Networks scales to deliver content to millions of visitors each month. This means that when a problem occurs—a video hiccups or content fails to load— the issue tends to spread quickly. As Mark Kelly, director of cloud and infrastructure services architecture for Scripps Networks, explains, "When a small problem suddenly extends to 20 million people, it becomes a big problem very fast. So trying to find the memory leaks or code effects that might be the culprits becomes a top priority." 
Migrating away from an on-premise environment had also become a top priority for Scripps Networks, which wanted to gain the cost savings and flexibility— not to mention easy setup and rock-solid reliability—afforded by cloud-based delivery of applications and infrastructure. 
Thus, when Scripps Networks began contemplating a migration to the cloud with Amazon Web Services (AWS), it turned to New Relic to help ensure application performance before, during, and after the migration. 
Paving the way to the cloud 
While Scripps Networks today operates in a multi-cloud environment, a few years ago it was still very much a typical enterprise IT shop—with typical enterprise IT problems. Back then IT was lucky if it was able to deliver new services or infrastructure within a month of their request. Knowing something had to change, the media company formed a team to evangelize cloud services and to help influence internal staff to adopt different technologies.
After deciding on AWS, Kelly and team then started looking at the applications that Scripps Networks would be migrating to the cloud. To achieve its goal of making everything simple and correct up front, the media company would need to evaluate application performance and identify and eliminate any problems before migration began. But first the team had a problem of its own to address: tool sprawl.
At the time, Scripps Networks had not just one monitoring tool but 50 to 100 of them. Says Kelly, "We had a mind-boggling amount of tools and not enough expertise or knowledge to keep everybody aware of them. We knew it was time to simplify."
Making troubleshooting a breeze
After evaluating monitoring tools from a half-dozen vendors, Kelly and team chose New Relic. Not only were they impressed by the application performance monitoring provided by New Relic APM, they were delighted to find a partner whose solutions were so tightly integrated with AWS, and whose products were so easy to install and roll out that Scripps Networks could begin tapping their value immediately.
Now, instead of having scads of tools, the media company could consolidate to just four or five. "By combining all those technologies, we reduced delivery times from four to six weeks to 15 to 20 minutes today," says Kelly. "And we're not just talking about simple stacks. We're talking about stacks that were standing up load balancers, standing up queuing services, and standing up to 30 to 40 instances. Now we're able to do that—plus install all the monitoring and logging behind it—and deliver it to the customers in very little time."
After deploying New Relic, one of the first applications Kelly and team turned their attention to was the company's implementation of the Adobe Experience Manager content management system—which had been challenging to troubleshoot on premise. Says Kelly, "We chose to run Adobe Experience Manager in the cloud versus on premise. As we migrated it to a cloud environment, we worked with Adobe and New Relic to come up with the proper ways to deploy APM and the Adobe content management system with monitoring points that would allow us to troubleshoot code deployment issues much faster."
The results were so powerful that Scripps Networks began using New Relic to monitor every part of its stack. Says Kelly, "Since most of our environments are deployed with New Relic instrumentation built in—and we try to make these environments as identical as possible—our troubleshooting efforts have become much more streamlined and effective."
Enabling a multi-channel environment
In the years since New Relic's original deployment, its use has spread throughout Scripps Networks. One area that's benefited hugely from New Relic is video monitoring.
"Our video team loves the data on video playback that they're able to get out of New Relic Insights," says Kelly. "They've designed all kinds of dashboards to collect key information on video performance."
Perhaps the folks making the most use of New Relic at Scripps Networks are the members of its Mobile and Emerging Platforms teams. Says Kelly, "These are our leading-edge technology teams. They not only like to push the envelope, it's their job to do so." As a result, they're leveraging not just APM and Insights but also New Relic Synthetics and New Relic Infrastructure to make sure that all of Scripps' customer interactions with content are successful ones.
Our video team loves the data on video playback that they're able to get out of New Relic Insights. They've designed all kinds of dashboards to collect key information on video performance.
These teams couldn't be more pleased with the results. Says Marcus Irven, lead architect for mobile and emerging platforms, "To stay competitive, we're trying to build experiences that are consistent and entertaining across every platform—not just web and mobile. To ensure our application logic is as portable and reusable across platforms, we develop and deploy using a microservices-based approach. We use New Relic Insights to gain visibility into the interactions among all our services. This has greatly facilitated our multi-platform development efforts."
Another thing that's made a big difference for Scripps is New Relic Alerts. With all the company's portable applications instrumented with APM, teams are able to get alerts for just about any condition they've identified.
Case in point: The company can now even set alerts based on interactions with third-party vendors—useful for things like seeing whether service level agreements are being met and allowing the Scripps teams to issue support tickets, when necessary, in those vendors' systems.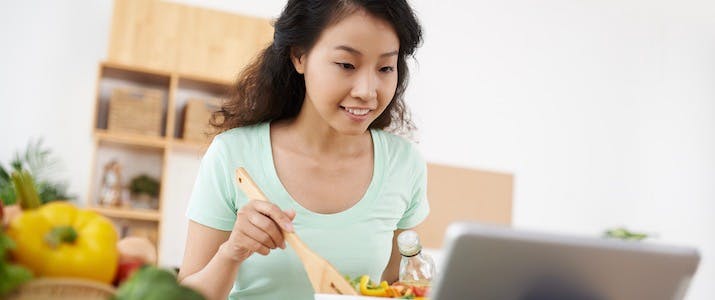 Supporting a serverless future 
Next up for Irven and team is the development of a large serverless application to run on AWS Lambda, a task greatly eased with the help of New Relic Infrastructure. "Thanks to New Relic Infrastructure's elegant integrations with AWS, we've been able to set up alerting based on New Relic data and build dashboards through New Relic Insights to get a clear view into Lambda performance," Irven says. "AWS cloud services monitoring data combined with application monitoring data is immensely powerful—we get a full picture of our application delivery stack performance all in one place with New Relic." 
The Mobile and Emerging Platform teams have also been using the New Relic API to create automated alerts. For a company that needs to adjust its content and services around recurring seasonal events such as pre-Thanksgiving traffic spikes on its food-related websites, this ability to set automated alerts enables it to scale in a consistent way across multiple applications and environments. 
With a growing footprint in Microsoft Azure and video playback provided through Google Cloud Platform, Scripps Networks is already well on its way to gaining the benefits associated with leveraging a multi-cloud environment. In the near future, it plans to go all in with workloads running in all three clouds— AWS, Google Cloud Platform, and Azure. This will allow the organization to take advantage of the use case strengths unique to each cloud services provider and optimize utilization costs. New Relic is uniquely positioned to support this strategic initiative. 
"I want to be able to run code for any application using the cloud platform that makes the most sense for the use case while keeping costs optimized—be it Microsoft Azure, AWS, or Google Cloud Platform," says Kelly. "New Relic's growing support for leading cloud services providers gives me that single pane of glass from which to monitor my applications no matter where they are running." 
Thanks to New Relic Infrastructure's elegant integrations with AWS, we've been able to set up alerting based on New Relic data and build dashboards through New Relic Insights to get a clear view into Lambda performance. 
Learn More About How New Relic Can Help Your Business
Contact Sales