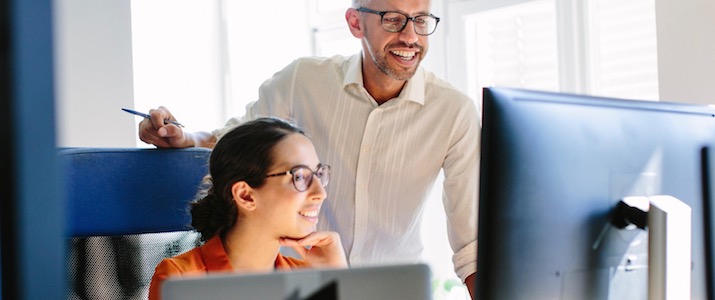 As UK companies strive to adapt to rapidly evolving digital technologies and changing customer expectations, it's becoming clear that a different kind of approach is needed to help navigate through disruption and realise strategic transformation ambitions. With their often outdated legacy IT infrastructures, it is a challenging time for companies going through a digital transformation. 
Cloud computing is regarded by many as the most effective way to implement a flexible IT infrastructure that can adapt to constantly changing business requirements. According to IDC, over the 2015–2020 forecast period, overall public cloud spending will experience a 21.5% compound annual growth rate (CAGR)—nearly seven times the rate of overall IT spending growth. 
UK-based IT services provider KCOM recognises the role of the cloud in creating customer-centric, agile, and efficient organisations. The company helps enterprises and public sector organisations re-architect their IT infrastructures to deliver a flawless digital customer experience for their own customers. 
For many of its customers, such as the Commonwealth War Graves Commission, KCOM provides the infrastructure based on best practice architecture, and then manages the environment on an ongoing basis. As an AWS Premier Consulting Partner, KCOM works with Amazon Web Services (AWS), Microsoft Azure, and Google Cloud Platform to host mission-critical applications on behalf of its customers. 
Importance of APM in the cloud 
Delivering an end-to-end service for its customers, KCOM knows the importance of application performance monitoring (APM). As Steve Sell, KCOM's cloud delivery manager, explains: 'In a modern cloud infrastructure, capacity and service management are very important. Many organisations are impressed by the flexibility offered by the cloud in terms of dynamic scale control.' 
'However, with that flexibility comes complexity and a difficulty to make clear decisions. Without sophisticated monitoring, those decisions become so risky that in many cases organisations will have to operate with a substantial buffer in the running capacity of services. The buffer represents money they didn't need to spend', says Sell.
KCOM used various tools to monitor its customers' environments, including Nagios, Datadog, and Amazon-native monitoring solutions. However, when KCOM worked with high-speed railway service Eurostar to move its mobile booking application to AWS, the company employed a number of tools from the New Relic platform such as New Relic APM and New Relic Browser for deeper visibility into both the back- and frontend. In addition, New Relic Synthetics helped KCOM to run synthetic tests in order to find problems before they affected Eurostar's customers.
Wayne Stallwood, AWS practice lead for KCOM, says, 'This was our customer's first foray into the cloud and New Relic proved incredibly useful to help us pinpoint any issues along the way to final implementation. Because we could isolate the root cause of any problem we came across with New Relic, we were much quicker at identifying issues and fixing them.'