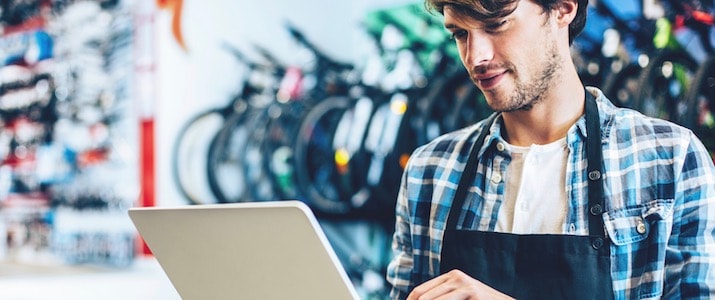 Your locally owned toy store probably uses it, as does the neighborhood bakery, yoga studio, and hardware store. As a leading online marketing platform for small organizations, chances are the local businesses you frequent as part of your daily routine rely on Constant Contact to stay connected with their customers. 
Constant Contact, an Endurance International Group company and a leader in email marketing since 1995, provides hundreds of thousands of small businesses around the world with the online marketing tools, resources, and personalized coaching they need to grow their business. 
The company is committed to making digital marketing easy and effective for non-technical business owners and their staff. That commitment is reflected not only in the experience its customers have with its software-as-a-service (SaaS) solution, but in the "you don't have to do it alone" customer service approach that promises to always be there for customers, with real people—educators, experts, and coaches—who are ready to help. 
Finding root causes fast 
The promise of "always being there" applies to the software as well. "Our customers are small business owners with little time and even less technical knowledge. They expect our products to be available, easy to use, and free of errors," says Adam Gelinas, advisory software engineer at Constant Contact. 
Constant Contact chose New Relic to gain the end-to-end visibility it needed to maintain the reliability, availability, and performance its customers expect. "Without New Relic, we would be blind to the impact of production issues on our customers," says Gelinas. "Our engineering and operations teams rely on New Relic APM, New Relic Browser, and New Relic Insights to monitor and track performance, customer experience, and business success across hundreds of applications, servers, and user interfaces." 
The data provided by New Relic provides the DevOps organization with the visibility needed for quick and efficient resolution of incidents. It also provides product owners, customer support, and other business stakeholders with actionable insight into key performance indicators (KPIs) that impact their business functions.
Getting insight into the customer experience
New Relic Browser gives Constant Contact deep visibility into browser-side applications and customer experience. The team uses it to get insight into issues such as JavaScript errors and bottlenecks as well as gain a better perspective of what customers experience when they are interacting with applications day to day. 
Constant Contact makes extensive use of the custom attributes feature in New Relic Browser and New Relic APM. This powerful capability enables the organization to monitor attributes specific to its use case, including remote IP address, browser type, current product build per transaction, and more. "With custom attributes in New Relic, we can monitor at a very granular, targeted level, allowing us to troubleshoot much more effectively," says Gelinas.