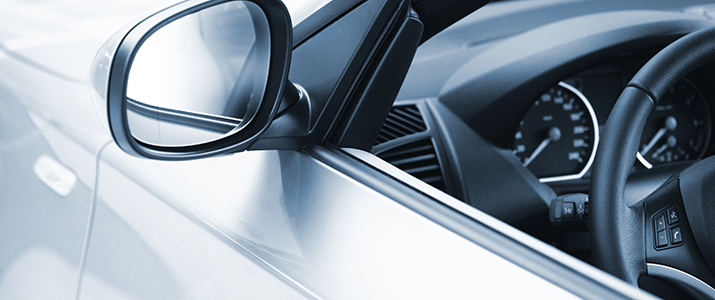 At its core, CarRentals.com is a technology brand within the Expedia Group. And it definitely takes a considerable amount of technological prowess to deliver the services that this online car rental booking company promises to customers and partners, features such as 60-second bookings and constantly updated inventory and pricing.
To provide this consistently high level of service and innovation, CarRentals.com relies on Amazon Web Services (AWS) to deliver its modernized cloud-based IT infrastructure, and on New Relic monitoring to achieve the full-stack visibility it needs to support scalable, reliable application delivery on top of that infrastructure. 
Cultivating a culture of measurement
One way that CarRentals.com's IT organization has helped the company succeed in its goals has been by making operational excellence a part of its charter. Explains Craig Vandeputte, CarRentals.com's director of DevOps, "To achieve operational excellence, we measure everything. Only in that way can we manage and improve everything." 
This kind of measurement is necessary to answer important questions about the effectiveness of its DevOps approach: Should there be a problem with an application, is the company the first to know about an issue rather than being alerted to it by customers? How quick is the team to fix those problems, and how fast can CarRentals.com get value to its customers?
And while measuring everything is one thing, realizing the full value of all that measurement is quite another. With disparate monitoring tools, the organization lacked a unified way to visualize the performance of all its applications and infrastructure, limiting the IT team at CarRentals.com in extracting the full value of its software. 
Like the Expedia Group overall, CarRentals.com has grown through acquisition. As a result, the company today supports two brands in addition to the flagship CarRentals.com: CarDelMar in Germany and the Netherlands, and Autoescape in France. Until recently, each brand was running a different monitoring solution.
Each brand also had its own user interface (UI) supported by a common PHP-based monolithic backend. Recently, however, CarRentals.com started breaking up that backend into a set of microservices and moving those separate UIs to a common codebase. As the company began to consolidate its codebases, it also began looking to consolidate its monitoring tools with a solution that could be used across all three brands, and hook into Expedia Group's Event Management Framework for incident management.
A single tool for system-wide monitoring
CarRentals.com found its solution in the New Relic platform. With CarDelMar already employing New Relic, the CarRentals.com IT team took a closer look at the monitoring solution and realized it provided precisely what the company needed. Says CarRentals.com brand CTO Garrett Vargas, "When we considered New Relic's ability to surface problems not just at the UI layer but throughout our entire technology stack—as well as its tight integration with many of our development tools—it didn't take long for us to agree on it as our one-stack solution."
Vandeputte joined the CarRentals.com team shortly after New Relic had been deployed, and he was pleasantly surprised by what he found. "In previous roles I've used a variety of home-grown, open-source solutions for monitoring," he says. "When I was introduced to New Relic, I thought, holy cow, you have everything you need in one solution: synthetics to simulate user flows and behaviors, a beautiful UI, visualization mechanisms that are far more mature than anything I'd seen, and more."