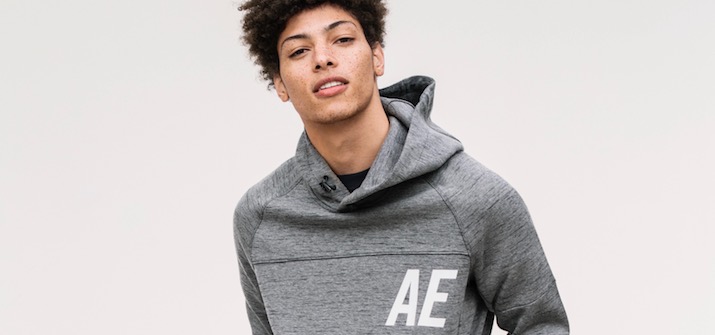 Today's retail industry is experiencing a tectonic shift, not only in the way people shop for and purchase products but also in the types of experiences they expect retailers to provide. As merchants drive to adapt their businesses to the digital age, omni-channel retailing is a key initiative that the industry believes is a path to success.
But what exactly does omni-channel mean, and why is it so important? Put simply, omni channel retailing involves providing a seamless experience across all physical stores and online channels. And it's important because neither brick-and-mortar outposts nor e-commerce sites alone suffice for any but the most modest retail operations these days.
Indeed, with online apparel sales—the most popular e-commerce category in the United States—expected to increase 20% between 2016 and 2020, companies such as popular clothing designer and retailer American Eagle Outfitters (AEO) are working hard to make the most of their digital assets. For AEO that means linking its physical AEO and Aerie stores with its e-commerce operations through shrewd digital marketing and top-performing websites and mobile apps. In other words, omni-channel retailing.
AEO rapidly iterates on its development of online and in-store solutions, and their convergence in a seamless shopping experience. Experimentation in production generates data sets that inform changes and refinements. AEO's "reserve-try-buy" program that lets customers reserve items through its mobile app for later try-on at the store is a good example of omni-channel enablement. But this seamlessness can be for naught if there's a glitch in the technology enabling it.
Determined to ensure that all customers experience a seamless, high-performance, and effective shopping experience irrespective of channel, AEO turned to New Relic to monitor and collect insights into its infrastructure and e-commerce systems.
Creating a culture of constant improvement
Founded in 1977 by brothers Jerry and Mark Silverman, AEO started life as a single store in a mall in Novi, Michigan. Today, the company that sells casual clothes targeted primarily at teens and young adults operates more than 1,000 stores and employs nearly 40,000 associates worldwide.
When Colin Bodell joined the retailer as chief technology officer in 2016, the company had already begun to execute its omni-channel retail strategy. Bodell's job was to ensure that AEO's technology could support and accelerate that strategy. Bodell describes his priorities as follows: "My number one priority is security; number two is availability; and number three is latency. If you're not secure, there's no point running a website because you're going to get compromised. If you are secure, you better be available 24/7. And if you're available 24/7, you better be fast. It's as simple as that."
But while these priorities may sound straightforward, ensuring all that speed and latency is anything but—which is why Bodell immediately broached the topic of getting New Relic monitoring solutions up and running at AEO. To his delight, Bodell found out that they already were—now it would just be a matter of maximizing their use.
Rewind to several years prior, and AEO was just getting started on its New Relic journey. Explains Matt Kundrat, production support manager for digital technology at AEO, "When I joined American Eagle five years ago, New Relic APM had been deployed to monitor Ruby (for our Favorites application). But only one engineer used it, and he had left, so at that point it was truly shelfware. When our San Francisco office began work on a mobile app, that team deployed New Relic Mobile to monitor it. At that point, I decided to really get New Relic APM going again."
Knowing that New Relic adoption would depend on AEO staff understanding what they could achieve with the monitoring tools, Kundrat worked closely with New Relic to set up lunch-and-learn sessions, Q&As, and more to help get New Relic monitoring ingrained in the company's culture.
And it worked. Says Kundrat, "More and more people began using New Relic APM—especially my own team for support and monitoring—and we ended up getting a much better view of site performance. So, we merged the two New Relic accounts, got rid of another performance monitoring tool, and eventually added New Relic Browser and New Relic Synthetics to the mix as well."
The icing on the cake came a few years later when AEO was able to add New Relic Insights, gaining the ability to collect event and metric data from across the New Relic platform in real time, and then organize, query, and visualize that data to answer key questions about application performance and customer experience.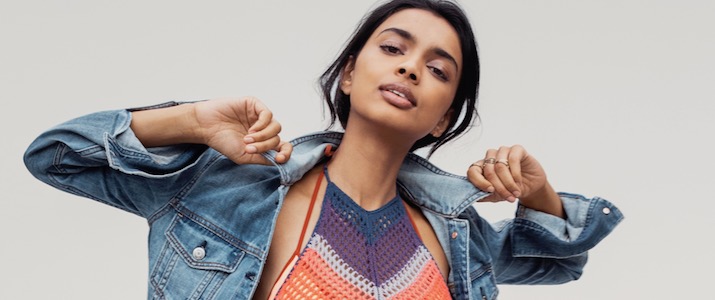 Saving the biggest e-commerce day of the year
Those real-time insights came to AEO's rescue on Cyber Monday in 2016, when some of the company's Java virtual servers began to die. Not only was Bodell's team able to spot and diagnose the problem swiftly using their New Relic dashboards, they were able to provide minute-to-minute updates on their progress toward resolving the problem. The results were impressive.
Explains Bodell, "If I hadn't had those New Relic tools in front of me—allowing me to provide the play-by-play to our internal business partners—every executive in the company would have been on the phone to Matt. And Matt would have been spending all his time fielding questions rather than doing his job."
As it was, an engineer was able to make a configuration change that quickly resolved the issue, and the hour that followed became the largest digital hour in AEO's history—a fact not lost on the company's leadership. Explains Kundrat, "New Relic provided us with the visibility we needed to detect and remedy what could have been a significant issue on our busiest day of the year. It was this success that led our leadership to fully embrace New Relic, and that launched us on the monitoring journey we continue today."