Greetings everyone, it's Patrick here, from New Relic. As I wrote back in January 2012, our marketing model for our product is as simple as 1-2-3:
1) Try it. (Sign up & Deploy)
2) You'll love it. (Get real-time visibility into your web & mobile app performance)
3) Make sure to complete step 1 to enjoy step 2.
Of course, people are busy, so to encourage folks to actually deploy our intelligent code agents into their code, we offer a variety of free custom t-shirt collectibles to incentivize people to deploy.  We offer these t-shirt incentives each day, every day, all around the world!
Apparently, there is no shortage of people looking for Nerd-themed t-shirts. Since we started sending t-shirts in January 2012, we've shipped a grand total of...
75,000 T-shirts!
We think this model works at our company because we believe we have a truly useful, unique, magical and wonderful product. We do it for you, so please let us know how we can make your software even better. Now, you may be wondering if we ever experienced any incidents of fraud in the 1.5 years since we launched our campaign? Sure. It is the Internet, after all.  But our mantra of–"Seriously! There really is NO Purchase Necessary. But please don't rip us off! We're just data nerds like you trying to make your software work better"—has more-or-less-worked.
To date, we've shipped t-shirts to every corner of the globe, from Japan to Ireland to Australia to Argentina. We even won a marketing award for our unique usage of APIs to hook up our marketing automation to our backend CRM & fulfillment channels. The best part is, we don't even have to think about sending you a shirt. The whole system has been automated so that when you deploy, you get your shirt. (Unless you don't, in which case, please email zoe@newrelic.com right away! She'll get you sorted very quickly. She's great!)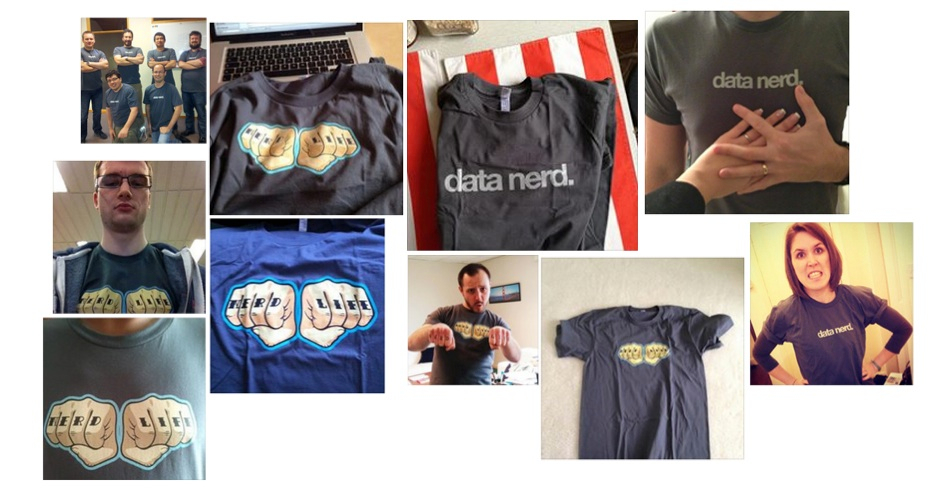 WHAT??? You Don't Have Your Very Own New Relic T-shirt Yet? 
If you haven't tried New Relic yet, you can still sign up, get a free t-shirt, and get truly game-changing visibility into your web and mobile applications, all in real-time.
Which t-shirt will you get?  Well, that choice is yours to make (click the link or the shirt).
Please choose from:
Our old school "Data Nerd" t-shirt: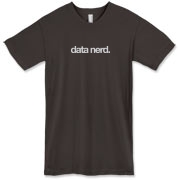 Or our "Nerd Life" T-shirt: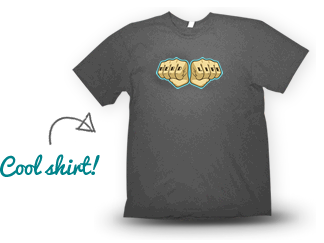 Or how about our CoderWall t-shirt?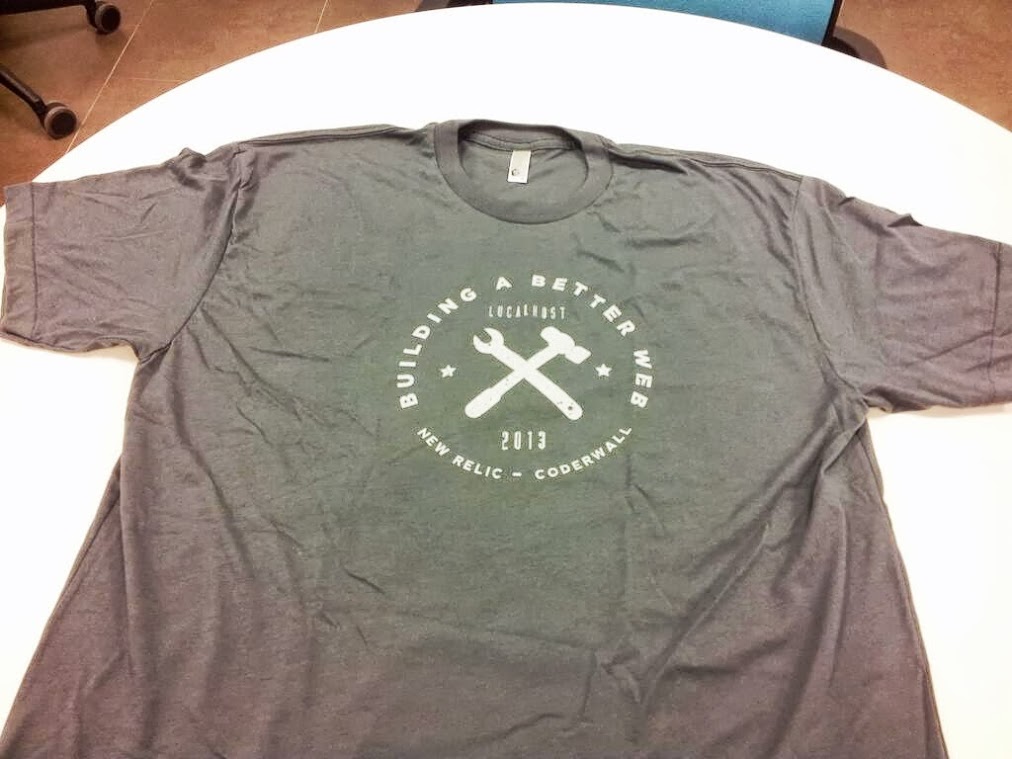 Ready for your new shirt? Great. The rules remain the same: Limit one t-shirt per customer—and, while you are really clever and could easily rip us off, we ask that as a fellow data nerd, you kindly don't. Get started now, you'll have your new gear in no time.
Semper Nerd!
The views expressed on this blog are those of the author and do not necessarily reflect the views of New Relic. Any solutions offered by the author are environment-specific and not part of the commercial solutions or support offered by New Relic. Please join us exclusively at the Explorers Hub (discuss.newrelic.com) for questions and support related to this blog post. This blog may contain links to content on third-party sites. By providing such links, New Relic does not adopt, guarantee, approve or endorse the information, views or products available on such sites.