In the modern microservice world, we all have more hosts, services, and containers running than any person can easily keep track of. In our latest Nerdlog we explore how New Relic Navigator can show you all your hosts, containers, and applications in a single view, without exercising your scroll wheel.
Matthew Demyttenaere, Product Manager on the New Relic Navigator, shares how every user has access to a new high-powered view that gives real insight into your whole stack, all from a single view.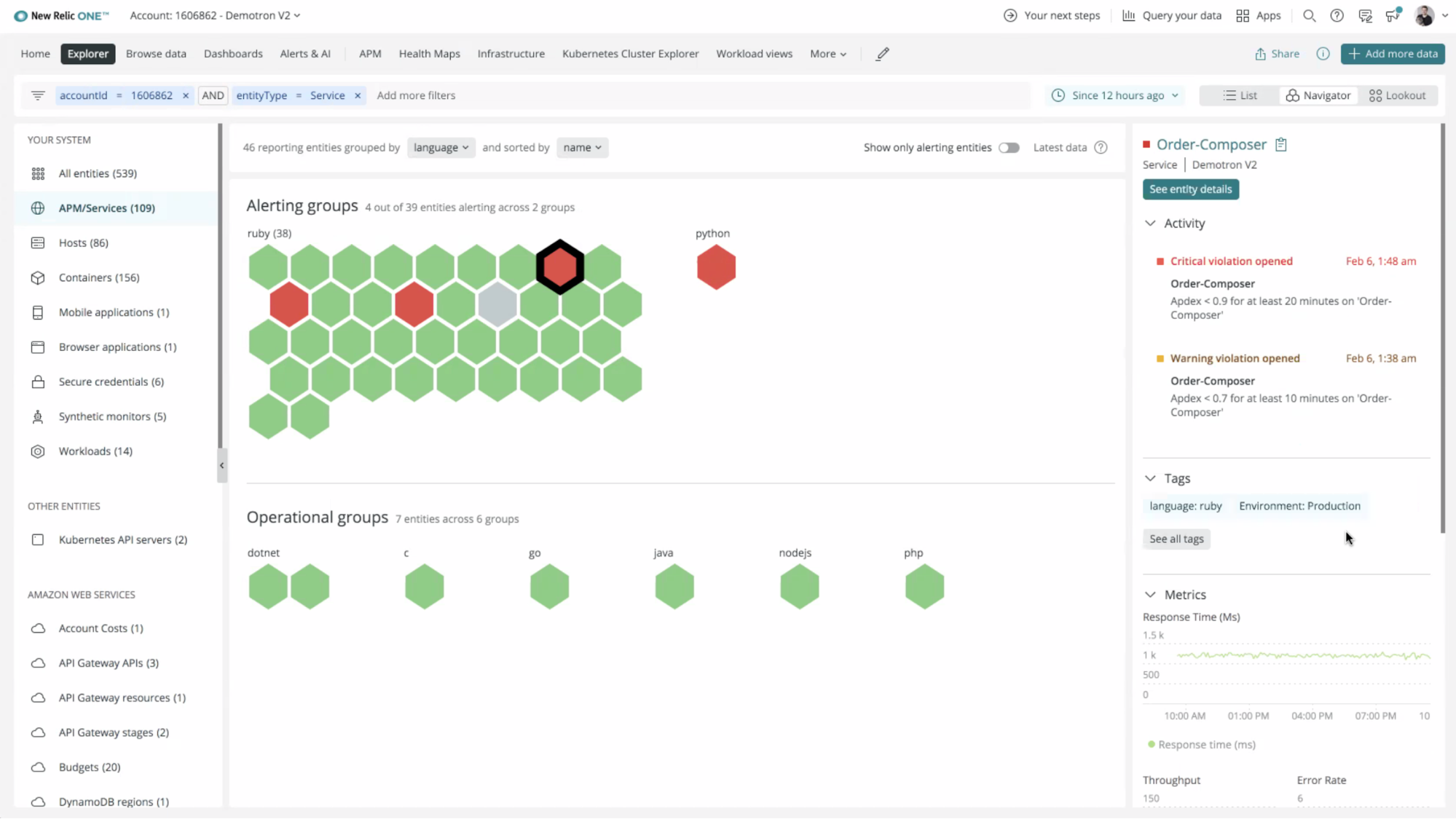 If you log into New Relic today, you'll see a view that looks similar to what you're used to, with a few noticeable improvements.
Much like the default view of applications or servers, you see the status and key stats in a list. But you'll notice that it's not one type of entity that appears here: you get containers, servers, hosts, and applications in a single, collective view.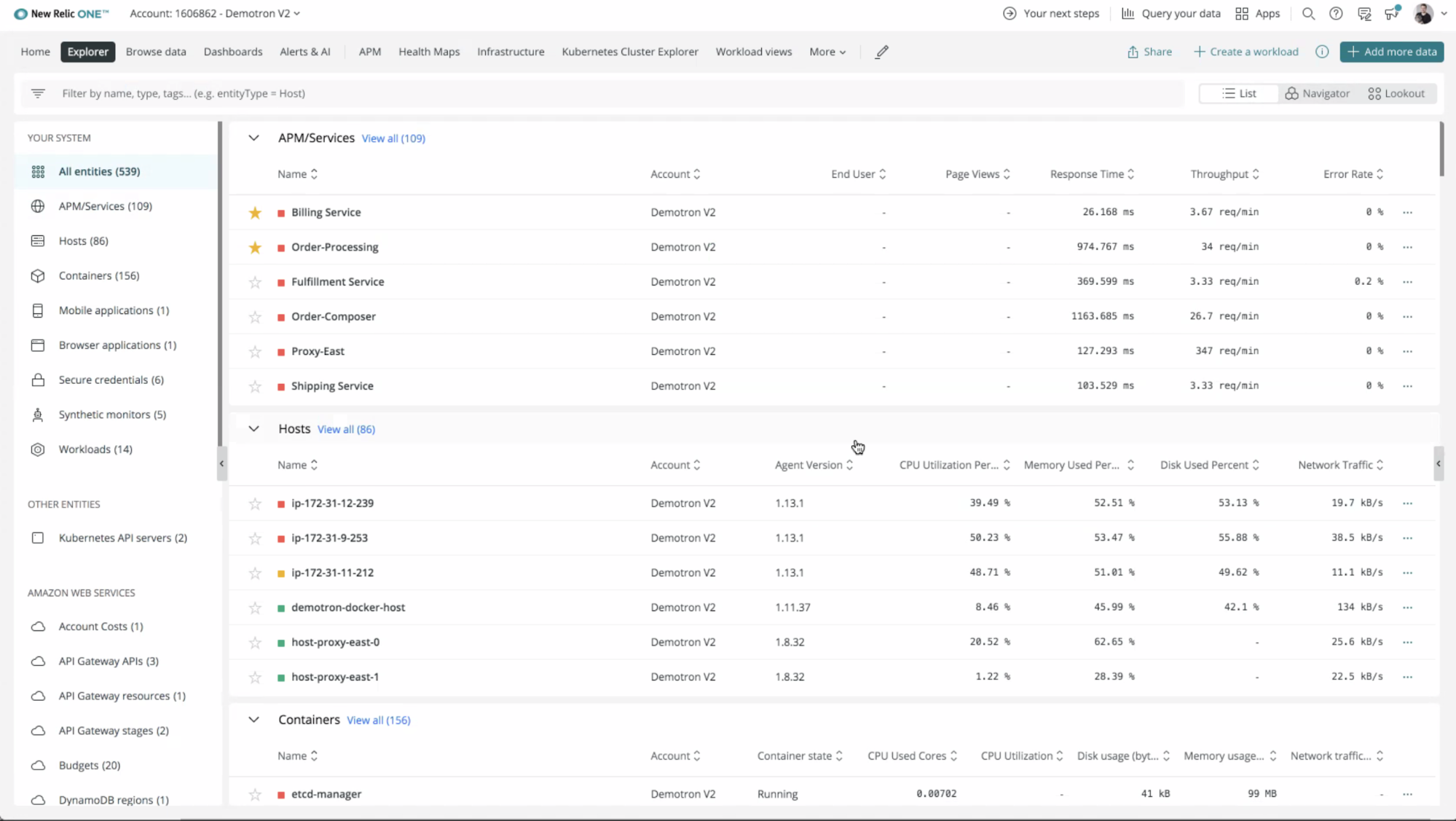 The new Navigator view takes this collection of rows and gives you the "traffic light" status for all of your entities at once. When you're awoken by a page in the middle of the night, it's so nice to get this quick high level view of what's going with your service as a whole, and it's especially useful as teams embrace microservice architecture.
The views expressed on this blog are those of the author and do not necessarily reflect the views of New Relic. Any solutions offered by the author are environment-specific and not part of the commercial solutions or support offered by New Relic. Please join us exclusively at the Explorers Hub (discuss.newrelic.com) for questions and support related to this blog post. This blog may contain links to content on third-party sites. By providing such links, New Relic does not adopt, guarantee, approve or endorse the information, views or products available on such sites.