New Relic University (NRU) is excited to announce a big leap forward in self-serve training for our customers. We've launched a new Learning Management System (LMS) that takes online learning to a whole new level!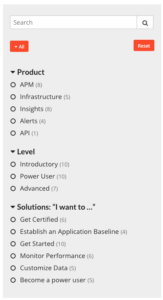 While the previous NRU site was great for delivering training content, we can now provide a greater variety of courses with the new LMS. Also, an upgraded search capability will help you find the exact training you need. In fact, new accounts and new course enrollments have already jumped more than 80% compared to before the LMS launch!
We know that most of our customers prefer to learn on their own schedule, at their own pace—and the new LMS makes that easier than ever. You can start a course and come back to it whenever you want; the LMS will track your progress so that you can pick up right where you left off. You can search through a significantly expanded course catalog to find the exact training materials you need. You'll also find exciting new interactive learning formats, so you can learn by doing—and learn using your own data!
Visit NRU learn.newrelic.com to start learning how, when, and where you want.
Try it out now!
Visit learn.newrelic.com and scroll down to the course catalog.
Use the filter groups function to narrow the list of courses and focus on the topics you want.
Select a course that interests you to see the full course details.
Sign up for a free account (or log in) and click "register" to start the course.
Please note: Your New Relic account login will not work here. Future plans include enabling single sign-on to make customer access easier. In the meantime, you'll be required to access your account with a separate username and password.
Even more great content
You'll find all the same online learning resources as before. But the new LMS also has a significantly expanded course catalogue with excellent search capability, interactive learning formats, and progress tracking, so that you can pause and pick up where you left off, as often you you like.
Enhancements are important, but great content is still the key to NRU. Here are a few featured courses we think are especially exciting!
Get Certified: The Certified Performance Pro course series helps you build the foundation to become an expert New Relic APM user.
Get Started with APM: This course helps you get up and running as quickly as possible. This course is focused on setting you up for success with the info you need right away.
Performance Monitoring with New Relic: Start using the New Relic platform to expand your application performance monitoring capabilities. In this course, you'll learn about application performance monitoring concepts (like Apdex), how to identify key performance metrics, and set unique thresholds.
Navigating APM: We designed this course to help you navigate New Relic APM, interpret the data displayed in the application's charts and dashboards, and prepare for the Certified Performance Pro certification test.
Getting Started with Infrastructure: In this course you'll learn how to navigate New Relic Infrastructure and interpret the data displayed in the application's charts and dashboards.
New Relic APIs: Are you ready to start adding custom data but feeling a little confused about your API options? In this course, you'll get an introduction to the GraphQL API, the REST API, the Insights Insert API, and the APM Agent API.
Live and Recorded Webcasts: Learn with New Relic University instructors in free 60-minute sessions on a variety of topics. Register to attend a scheduled webcast, and learn from instructors in a live training session; or watch a pre-recorded webcast, and work at your own pace.

Pro tip: If you don't see any upcoming dates for the webcast you want, check back monthly to see new courses and offerings!
Go to learn.newrelic.com now to create your account and get started boosting your New Relic IQ!
Questions? Thoughts?
If you would like to contact New Relic University, email the NRU team at nru@newrelic.com.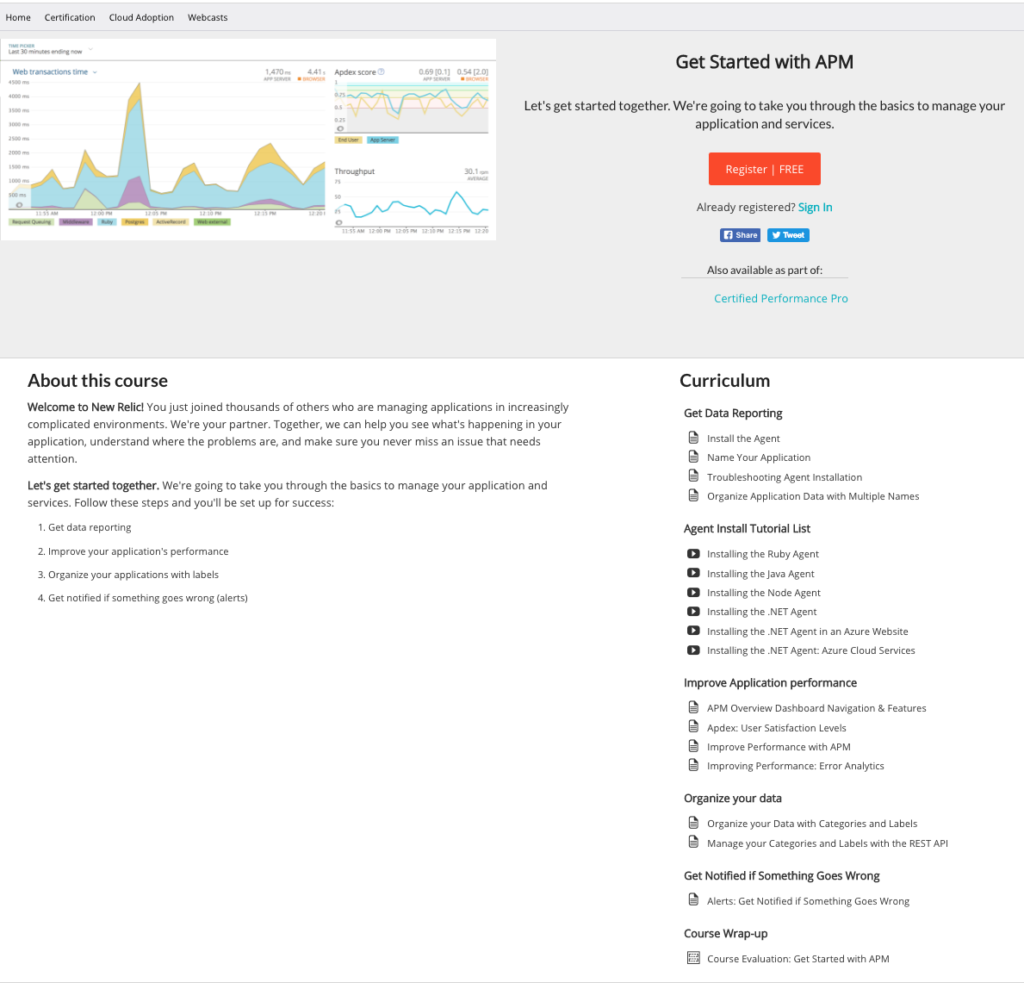 The views expressed on this blog are those of the author and do not necessarily reflect the views of New Relic. Any solutions offered by the author are environment-specific and not part of the commercial solutions or support offered by New Relic. Please join us exclusively at the Explorers Hub (discuss.newrelic.com) for questions and support related to this blog post. This blog may contain links to content on third-party sites. By providing such links, New Relic does not adopt, guarantee, approve or endorse the information, views or products available on such sites.