This month New Relic achieved a significant milestone by implementing full round-the-clock Technical Support for our Gold and Platinum customers. We are now officially a 24/7/365 Technical Support organization!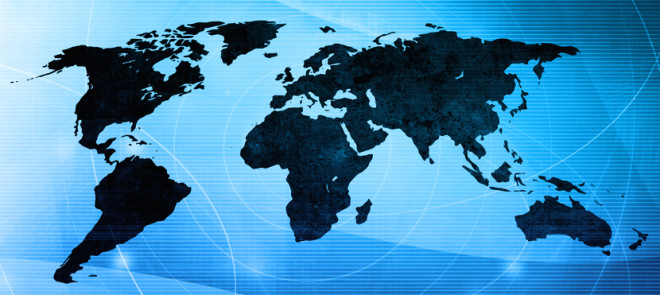 To find out more about the updates in Tech Support, I sat down with Laura Kibben, New Relic's veteran Director of Technical Support.
Q. Laura, what's new here? What new capability has New Relic implemented?
A. Simply put, we have greatly improved our service by duplicating the process that we already had in practice during business hours in Portland. We have the same breadth and depth of knowledge available to our customers 24/7. Platinum and Gold customers now have access to us all day every day, while our Silver customers get serviced during their business hours wherever they are in the world.
Q. Why is that so important?
A. The move to 24/7 Tech Support acknowledges our intent to further expand our footprint in international markets. When we looked at the time our tickets were coming to Support, more than 50 percent were being received outside normal U.S. business hours.
The changes mean we can service customers around the world. Customers in the same service tier (Platinum, Gold, Silver) will receive a consistent response no matter where they are—in the U.S. or Australia, France or China, Gotham City or Metropolis. And it lets us accommodate customers that work off hours too, 24-hour Network Operating Centers (NOCs) for example.
Q. So, how did we do it?
A. Oversimplified, we added many more smart and dedicated people to our Support team; created formal, comprehensive training processes; improved our documentation; and figured out how to transfer and share knowledge to ensure inclusion, consistency, and hand-offs between three shifts. We couldn't allow any single point of failure–that's one of my service mantras.
More specifically, there is so much surface area we cover across all our products and technologies, we had to ensure we had the right mix of experience and skill across three shifts of support engineers.
We first offered the new shifts to our current support staff… some thought it was a great opportunity and made the change, but we had a lot of positions to fill so we also had to go out and hire new team members specifically for them. That happened in our Portland office as well as our new office in Dublin, Ireland, as we spun up a Support team there too. (Note that the Dublin team works with the third-shift Portland team to help customers from anywhere in the world, not just the EU.)
In addition to hiring, we improved our training program—in fact the process spurred a lot of improvements in Support overall. We got better at documenting our processes and sharing our internal knowledge—we could no longer rely on "tribal knowledge" always being available when we needed it.
Finally, we monitored our Community support forums 24/7, making that another phenomenal Support channel for our customers.
Q. What do customers think of New Relic Support?
A. We get lots of positive feedback. Mostly, customers are impressed with our ability to address their issues quickly. Our customers are really technical people and so are we. Customers say things like:
"The service was fast and professional. I could not have asked for better service. Thanks!"
"Very fast and persistent. Ultimately resolved my issue which was a tricky one."
"Excellent response: fast, knowledgeable and helpful. Thanks a lot."
Q. Any additional benefits from the transition?
A. Since we've duplicated a lot of our knowledge across the shifts, we can hand off Platinum and Gold customers from shift to shift and keep the ball rolling if they want to continue working through a problem, which really differentiates our service.
Our new staffing model also helps smooth out the typical peaks and valleys in our workload. Mornings are no longer a race to work down the queue that's built up from the night before. We have a more even workflow and we're confident that our customers are getting what they need to be successful–it's a great environment to work in and much less stressful.
Finally, we're all really proud to work for a company that invests in customer success the way New Relic does, and we're attracting great talent because of it. We love helping customers and like-minded people are eager to join us!
Globe image courtesy of Shutterstock.com.
The views expressed on this blog are those of the author and do not necessarily reflect the views of New Relic. Any solutions offered by the author are environment-specific and not part of the commercial solutions or support offered by New Relic. Please join us exclusively at the Explorers Hub (discuss.newrelic.com) for questions and support related to this blog post. This blog may contain links to content on third-party sites. By providing such links, New Relic does not adopt, guarantee, approve or endorse the information, views or products available on such sites.