It's that time of year again: AWS re:Invent kicks off after the Thanksgiving break on December 2. Software developers, cloud practitioners, DevOps teams, and IT/Ops folks will descend on the Vegas strip for four days of talks, bootcamps, labs, keynotes, and (of course!) parties.
As always, New Relic will be there, and we're bringing our love of software. We're also bringing our knowledge and technical expertise to help you deliver more perfect software and maximize your AWS investments using New Relic One—the industry's first observability platform.

Stop by our booth for lightning talks and expert consultations!
This year we'll be at booth #401 in the Venetian Expo Hall. Stop by for informative lightning talks featuring technical deep dives with New Relic experts and partners, as well as real-world customer stories. Key talks include:
After Lift and Shift—What Does Successful Modernization Take?—Kevin Downs, New Relic Principal Solutions Strategy Manager
End-to-End Distributed Tracing with New Relic—Lindsy Farina, New Relic Product Manager
Diagnosing Performance Issues and Errors in Your AWS Lambda Functions with New Relic Serverless—Andrew Tunall, New Relic Director and Product General Manager
SLIs & SLOs: Simply Leveraging Observability—Tori Wieldt, New Relic Senior Solutions Marketing Manager
Custom Applications in New Relic One—

Jemiah Sius

, New Relic Senior Product Manager
Lightning talks are scheduled throughout each day, so be sure to plan accordingly!
We'll also host 1:1 consultations with members of our technical team. Sign up for a personalized 20-minute session with one of our New Relic experts to discuss topics like:
Modernizing your software delivery
Cloud migration and performance optimization
Taming AWS costs
Monitoring application performance

Kubernetes and infrastructure

Lambda and serverless

Optimizing end-user experience
Looking at logs
Build a New Relic One app at our hacker lounge
Be sure to visit our Hacker Lounge, located in our booth, where you can build your own New Relic One application. When you do, you'll get one of the hottest items on the strip this year: our Nerd Pack swag bag.
Don't miss our bonus booth: "The Quest for Observability with New Relic Serverless"
Thanks to our recent acquisition of serverless monitoring company, IOPipe, we have an additional booth this year. Stop by booth #2433 where you can meet serverless sages, deal with common serverless monitoring foes, and gain serverless power-ups from the New Relic Serverless team. Visit both booths and then fill out your passport for a chance to win one of two Nintendo Switches.
New Relic exhibiting at the AWS Partner Solutions Experience
This year, AWS is hosting its Partner Solutions Experience on the expo floor of the Venetian. On Wednesday, December 4, New Relic will have our top migration experts on hand delivering in-depth demos and lightning talks, and answering questions about how New Relic's Cloud Adoption Solution is helping AWS customers on their cloud journeys.
Join us for AWS Gameday: 2019 Edition
Another must-attend event is the AWS Gameday Jam Session, hosted by New Relic. AWS GameDay is a simulation exercise that challenges your AWS skills with deploying, maintaining, and scaling applications in the face of changes and threats from both inside and outside your organizations. You'll get live AWS accounts and can expect a fully hands-on, gamified experience. Whether you're a developer, a solutions architect, or a DevOps practitioner, there's something for you at this event.
In this year's brand-new game, expect to flex your machine learning skills. You'll manage unpredictable feature releases, traffic fluctuations, and more. You earn points by keeping your applications running, the requests flowing, and your customers happy.
There are two jam sessions; both will take place Tuesday, December 3 at the MGM Studio Ballroom 114 Level 1:
Session 1: 7:45 am - 12:15 pm (HAC301-R)
Session 2: 1:45 pm - 6:15 pm (HAC301-R1)
Breakout sessions with New Relic experts
We've got more in the works than just one booth. We're also hosting two breakout sessions that will be of interest to both AWS and New Relic users:
Top 5 container and Kubernetes best practices with Grace Andrews, New Relic Solutions Consultant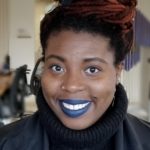 Containers and Kubernetes make software delivery processes easier and faster, but they also present new challenges for management and monitoring: How do you architect such modern  environments in the cloud? In this talk, Grace will provide live examples and share best practices for ensuring the efficiency and quality of the next application that you migrate to the AWS cloud.
Monday, Dec 2, at 2:30 p.m. Venetian, Titian 2205 (CON307-S)
Build your next microservices application with modern AWS services with Nik Jain, New Relic Pre-sales Solutions Architect, and Javier Miguez, Director, Technology Operations for Fleet Complete, a New Relic customer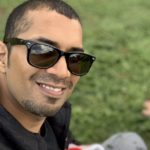 In this session, Nik will show you how easy it is to get started with a new application composed of microservices and built on AWS Lambda, Amazon EKS, Amazon SQS, and Amazon DynamoDB. You'll learn how to do basic administration tasks, such as deploying an application and inspecting the relevant Kubernetes resources, as well as some advanced troubleshooting practices.
Javier will also join Nik onstage to discuss how New Relic APM provides critical insights into application performance at Fleet Complete: how APM allows their team to troubleshoot throughput, error, and latency challenges connected with their microservices environment; and how they are also able to quickly diagnose issues within their pipeline using application traces and metric data generated by APM and by New Relic distributed tracing.
Monday, Dec 2, at 4:00 p.m. Venetian, Titian 2205 (ENT308-S)
We're ready to network and socialize, too
At this year's re:Invent, we can't wait to mix and mingle with our customers, partners, and New Relic prospects. We won't miss these evening events, and you shouldn't either.
A re:Invent reception hosted by New Relic and our partners
You're invited to this exclusive cocktail reception hosted by New Relic, Alert Logic, and Mission at one of the hottest new restaurants on the Strip: Mott 32 at the Palazzo Hotel.
Use this opportunity to network with your peers and get some tips from our experienced team on how best to navigate re:Invent.
Monday, December 2, 7 pm - 9 pm, Mott 32 at the Palazzo
An Evening with New Relic at 1 OAK at the Mirage
Along with Cloud Technology Partners (CTP), a Hewlett Packard Enterprise company, we're co-hosting the 4th annual client appreciation evening. Join us for a relaxing, jazz-infused evening and mix and mingle with your industry peers, New Relic, CTP, and others while enjoying live entertainment, drinks, and hors d'oeuvres.
Be sure to reserve your spot soon as this event will fill up fast!
Wednesday, December 4, 8:00 p.m. - 11:00 p.m. 1 Oak at the Mirage
Worldwide AWS Public Sector Reception
After a long day at the conference, what better way to unwind than in a private cabana at Drai's Nightclub, with New Relic's Public Sector team.
Wednesday, December 4, 7:30 p.m. to 10:30 p.m. Drai's Nightclub at the Cromwell. No pre-registration required. Bring your re:Invent badge for admission.
Serverless for Everyone Community Party
This year, we're a sponsor of the Serverless for Everyone Community Party. This event aims to bring everyone in the serverless community together for a night of fun and networking. Don't worry about getting pitched—this is your chance to eat, drink, and chat with the people who are building the foundation of the serverless ecosystem.
This event is first come, first served, so register soon.
Wednesday, December 4, 7:30 p.m. to 10:00 p.m. Yardbird Southern Table and Bar at the Venetian.
We do re:Invent for the love of software
And for you! Our booths and breakout sessions are designed to show you how New Relic can help you modernize your business and take advantage of the best modern services AWS has to offer. New Relic makes it possible to deliver superior customer experiences while innovating fast with modern software, so you win in the AWS cloud. We wouldn't dare miss this opportunity to showcase how New Relic can help you ship more perfect software.
We'll see you there!
The views expressed on this blog are those of the author and do not necessarily reflect the views of New Relic. Any solutions offered by the author are environment-specific and not part of the commercial solutions or support offered by New Relic. Please join us exclusively at the Explorers Hub (discuss.newrelic.com) for questions and support related to this blog post. This blog may contain links to content on third-party sites. By providing such links, New Relic does not adopt, guarantee, approve or endorse the information, views or products available on such sites.