At New Relic, we believe we're only at the beginning of a meaningful shift in how teams build better software, with serverless as a key part of that change. Customers like Morningstar have rebuilt their web presence on a modern, dynamic technology stack using AWS Lambda to serve their two million clients, and have chosen to use New Relic Serverless to tune their site and network of dependencies. So it's no surprise that we've seen stellar customer adoption of our New Relic Serverless for AWS Lambda offering announced earlier this year.
NEW RELIC LAMBDA INTEGRATION
As we continue to invest in supporting serverless technologies, we're excited to announce that we have acquired the technology and hired key members of the team behind IOpipe, a pioneer in the serverless monitoring and observability space. IOpipe was recently named by Gartner1 as a "Cool Vendor in Performance Analysis." We believe the company has been at the forefront of helping developers and operations teams build serverless applications better, faster, and stronger.
"We wouldn't have had the confidence to build our new web application [in AWS Lambda] without the visibility and answers New Relic Serverless for AWS Lambda provides" —Rajiv Mote, Senior Technology Manager, Morningstar
New Relic and IOpipe—building for modern customers
New Relic and the IOpipe team—led by co-founders Erica Windisch (an AWS serverless community hero) and Adam Johnson (a passionate technology entrepreneur and TechStars mentor)—share a vision to help modern software teams build better software. With visibility into serverless technologies like AWS Lambda, IOpipe provides detailed, high-cardinality data that allows teams to troubleshoot even the most complex workloads.
Customers are increasingly using more diverse software architectures, including building services using serverless technologies like AWS Lambda. Gartner predicts that "by 2023, 100% of enterprises using infrastructure as a service (IaaS) or public cloud will also use some serverless platform as a service (PaaS) in production applications, up from 25% in 2019."2
We're thrilled to bring the IOpipe team and their deep subject matter expertise to New Relic. Since launching their product in 2016, IOpipe has worked with global companies like Rackspace, Matson, the Argo Group, and APM Music to offer better visibility into serverless software architecture. IOpipe's solution helped Comic Relief, the nonprofit behind Red Nose Day, rebuild its systems with serverless and troubleshoot and solve performance issues, all while maintaining the confidence to scale and operate the system during its most important day of the year.
A diverse set of customers are already using the New Relic Serverless offering to improve the performance of their AWS Lambda functions, understand and resolve errors, and solve issues throughout their systems. We're excited to have the IOpipe team help accelerate our pace of innovation and do even more for our customers.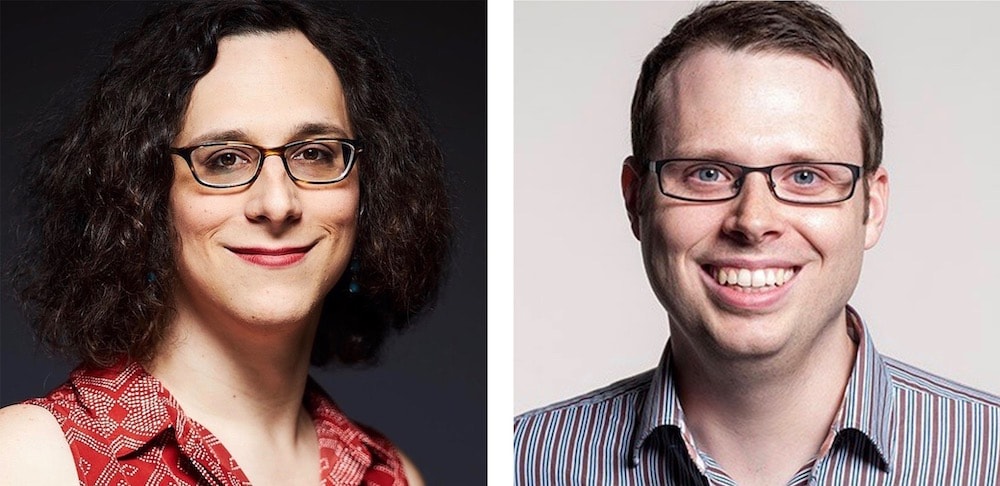 Better support for AWS Lambda and beyond
The serverless space is rapidly growing. At this year's AWS Summit events, the AWS team talked about hundreds of thousands of customers doing trillions of invocations a month; a majority of these customers don't have a solution to understand the performance or troubleshoot errors in their AWS Lambda-based applications. This deal allows us to make immediate investments in onboarding that will make it faster and simpler for customers to integrate their functions with New Relic and get the most out of our instrumentation and UIs that allow fast troubleshooting of complex issues across the entire application stack.
"AWS Lambda is being leveraged by 100s of thousands of customers to build modern applications with increased agility and lower cost of ownership, performing trillions of invocations every month. We're pleased to see New Relic doubling down on enabling these customers to rapidly build fast and reliable production workloads with AWS Lambda and other serverless technologies with the acquisition of IOPipe."—Ajay Nair, Director of Product for AWS Lambda, Amazon Web Services, Inc.
The IOpipe team will initially be focused on integrating key technology, like their support of AWS Lambda Layers and popular deployment frameworks, into the New Relic One observability platform. This should substantially reduce onboarding friction to getting up and running with Serverless monitoring, so we can help our customers get the great benefits of the New Relic platform even sooner. The team will then focus on roadmap acceleration as New Relic looks forward to supporting other FaaS and serverless technologies. They will be a powerful complement to the teams already working hard to build great solutions for New Relic customers in the serverless space.
Going forward, we have a huge opportunity not just to enhance our New Relic Serverless solution, but also to imagine the new ways customers will consume serverless technology. As IOpipe's CEO Adam Johnson says, "The adoption curve of serverless is just starting. We're incredibly excited to help our customers be more successful using AWS Lambda, but moreover, we feel that our shared vision with New Relic to provide great solutions to customers building on all serverless technology is now achievable."
Joining us in Portland
Most of the IOpipe team will be joining us at our global engineering headquarters in Portland, Ore., to work alongside the teams building New Relic Serverless. We believe the team's subject matter expertise and entrepreneurial spirit will help us continue to build better software and innovate on behalf of our customers.
Learn more about our New Relic Serverless offering and the shared innovation already taking place.
(The terms of this deal will not be disclosed.)
Gartner does not endorse any vendor, product or service depicted in its research publications, and does not advise technology users to select only those vendors with the highest ratings or other designation. Gartner research publications consist of the opinions of Gartner's research organization and should not be construed as statements of fact. Gartner disclaims all warranties, expressed or implied, with respect to this research, including any warranties of merchantability or fitness for a particular purpose.
1 Gartner, "Cool Vendors in Performance Analysis," Padraig Byrne, et al/, 10 September 2019.
2 Gartner, "Forecast Analysis: Cloud Workload Protection Platforms, Worldwide," Lawrence Pingree, 2 July 2019.
The views expressed on this blog are those of the author and do not necessarily reflect the views of New Relic. Any solutions offered by the author are environment-specific and not part of the commercial solutions or support offered by New Relic. Please join us exclusively at the Explorers Hub (discuss.newrelic.com) for questions and support related to this blog post. This blog may contain links to content on third-party sites. By providing such links, New Relic does not adopt, guarantee, approve or endorse the information, views or products available on such sites.