There are lots of ways to tell when the holidays are around the corner. Holiday music plays in all the stories, giant light displays pop up in front of houses and businesses, and every vacant lot suddenly turns into a Christmas Tree store. And as everyone takes off for vacation, there are the "Out of Office" messages flooding your email inbox.
Most OOO messages are boring non-replies. But a few creative Relics have penned funny, snarky messages so amusing they more than make up for the fact that the sender won't be helping you with your urgent project.
DON'T MISS: More 'Out of Office' Messages So Clever No One Will Miss You
It's no secret that we like to have fun around here, and some of the OOOs going around offer hard evidence of that. If you want a creative way to tell the world that nobody's home, look to these messages for inspiration as you craft your own auto-responses:
Lost in time
While away in Amish country, Senior Director of Solutions Marketing Abner Germanow points to a pending lack of technology for his inability to reply:
Thanks for your email. I have retreated to an undisclosed location with my family. I will sporadically reply to your email prioritized based on whether or not I like you and/or your title, the urgency to projects I am responsible for, and the number of times I am able to walk the quarter of a mile to where there is a semi-reliable, satellite-serviced Internet connection that appears to be powered by an Amish horse and 90-year-old winemaker (my stepfather is 93 and runs a winery in Amish country, PA).
Lost at sea
New Relic Engineering Manager Adam Larson uses an interesting tactic, explaining how his wife booked a vacation on a cruise ship—and worrying about the exorbitant cost of ocean-going Wi-Fi:
"Hey, Adam. I booked us a cruise through the Caribbean in December since that's the slow time of year for you." —my wife
I will unlikely be able to respond to emails due to the following:
How much is Wi-Fi on a cruise ship?
Fees: Prices for Internet access on a cruise ship vary widely from ship to ship. Standard pricing is 75 cents per minute, with packages available for 45 minutes ($29), 120 minutes ($59), 240 minutes ($89) and 400 minutes ($159).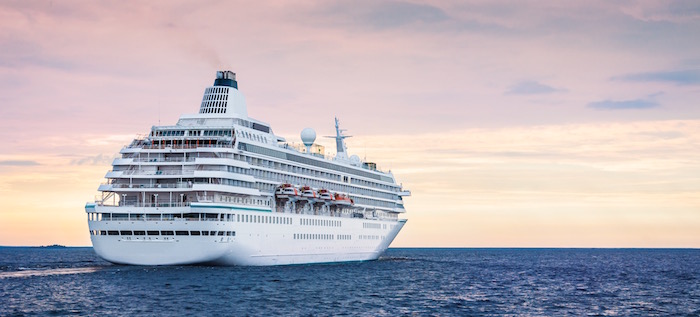 Judgment Day
VP of Online Marketing and Marketing Operations Baxter Denney writes his auto-response in third-person robot:
Hi, Robo-Bax here! Real Baxter will be out 12/28-1/8 with no email access.
Here are your go-to peeps for him while he's out.
Anything else, just figure it out!
Otherwise, Baxter will get back to you when he returns.
Thank you.
—Robo-Bax
Snow day
Canadian expat Stevan Arychuk in Strategic Marketing is headed home for the holidays, and the forecast looks chilly.
Thank you for your email! I'll be out of the office for the holiday break, spending time with my family back home in Canada; the weather looks to be fantastic!

Know that I would probably rather be responding to your email; instead I'll be reliving my childhood "character building" experiences of shoveling the driveway 2-3 times a day (that's me in Kitimat 1989).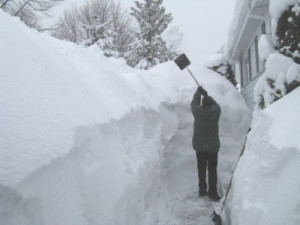 If you can't wait for my return, at least feel sorry for me. I'll get back to your email on the 28th, or after I've thawed out.
Regards, Stevan
The bears got in
Another example from Abner, because he's become somewhat of a legend at this craft. This time he employs a bit of drama:
I'm on PTO this week and so expect a slower than normal response. It's not just PTO and the poor connectivity here, but also the bears have gotten into World of Warcraft and that pretty much kills all the bandwidth here. If flames are shooting out of the side and people are crying while pointing, send a text to my assistant.
Of course, we can't claim to be the only ones with a knack for turning OOOs into OMGs. Here are some awesome examples, from our friends and colleagues … not to mention the Internet:
If you send it, they will auto-respond
Gini Dietrich, founder and CEO of Arment Dietrich, a Chicagoland PR firm, is well known for her clever OOO responses:
Is this heaven? No, it's Iowa.
That's where I'll be for the next couple of days, giving my last out of town keynote of the year (yay!).
I don't know if there really is a Field of Dreams, but I'll be in search of it in between checking emails and getting back to you as quickly as I can.
If you need something while I'm stuck in a corn field, you can send a note to my assistant and she will be happy to help you.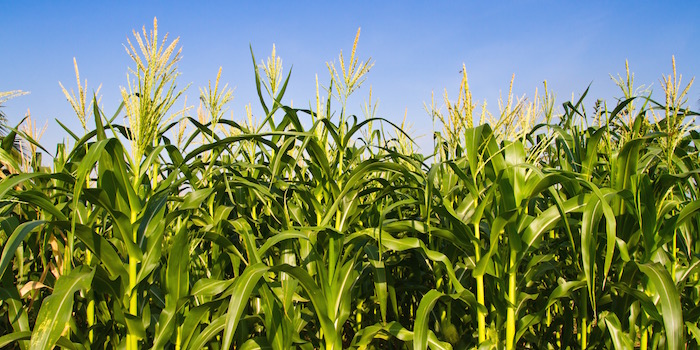 Star-powered sorry
Paul Sokol, Campaign Builder "Mad Scientist" at Infusionsoft, turns to Hollywood to let his contacts down gently (adapted from a response he found online).
Hi, I'm Troy McClure! You may remember me from such classic Out of Office Messages as "I'm At Outside Lands Watching Metallica" or "Visiting My Family in Florida." I'm here today to talk to you about Paul Sokol, and the email you just sent him.
(Enter Billy, 8 years old, doe-eyed)
Billy: Mr. McClure? Why is Paul not answering any emails right now?
Troy: The answer is simple Billy: Paul is in San Diego this weekend providing support for an event and nowhere near his work email.
Billy: When is he going to be coming back?
Troy: He will be back on Monday morning.
Billy: Is he going to reply to the email they just sent?
Troy: If it warrants a response, Billy. If it warrants a response…
(Exit Billy)
That's all for now. Watch for me in the upcoming Out of Office Message "At a Wedding," coming this winter!
Want to see more amusing OOOs? Mashable has a great list, as does the LinkedIn Blog. And feel free to share the best OOOs you've written—or received—on Twitter: #NewRelicOOO
Beach, out of office message, cruise ship, and cornfield images courtesy of Shutterstock.com.
The views expressed on this blog are those of the author and do not necessarily reflect the views of New Relic. Any solutions offered by the author are environment-specific and not part of the commercial solutions or support offered by New Relic. Please join us exclusively at the Explorers Hub (discuss.newrelic.com) for questions and support related to this blog post. This blog may contain links to content on third-party sites. By providing such links, New Relic does not adopt, guarantee, approve or endorse the information, views or products available on such sites.