New Relic is excited to announce that we have acquired SignifAI, an event-intelligence company based in Sunnyvale, California and Tel Aviv, Israel. SignifAI focuses on correlating related issues and extracting predictive insights to enable software engineering teams to take action. It's doing so using some amazing technology built over years of working with real customer data in combination with a deep background in site reliability engineering (SRE) best practices and machine intelligence. The team's source-agnostic approach to this problem aligns well with New Relic's movement toward a more open data platform.
Read the press release: New Relic Advances AIOps Strategy With Acquisition of SignifAI
Enabling teams to focus on creative, higher-value work
New Relic and SignifAI share a vision for bringing machine intelligence to modern software operations in order to reduce the anxiety of being on-call for complex systems.
With every day that goes by, the systems we build are getting more complex. This means the incidents that software engineering and DevOps teams must respond to are more complex as well. Trends towards microservices architectures, containers, and serverless are all contributing to this complexity. For example, issues with one service can cause cascading failures that end up triggering a bunch of alerts up and down the stack, potentially from several monitoring tools. That can make it extremely difficult to see through the noise and identify the actual issue at hand. 
One of SignifAI's early principles was the idea of a "Virtual SRE"—the ability to see and make sense of all your operational event data, from alerts to change events, regardless of source, and correlate them as a seasoned SRE would. Instead of receiving an "alert storm" from fragmented monitoring tools, human responders would get notified with more context, so they could orient themselves quickly and efficiently to determine the root cause of the incident. 
Imagine being on-call with this kind of capability looking over your systems and your data. We're not just talking about faster mean time to resolution (MTTR); we're talking about reducing alert fatigue and anxiety to free up mental capacity so you can focus on higher-value work.
A huge step towards a more open data platform
I mentioned something pretty subtle above, and if you weren't paying attention, you may have missed it. I think it's worth restating: We have the ability to see and make sense of your operational event data, from alerts to change events, regardless of source.
Why is this so important? One thing we love about SignifAI's approach is its commitment to an open correlation and event intelligence platform that is source agnostic. We're excited to extend this approach into the New Relic platform.
Just as important, we believe that everyone should be able to benefit from the intelligence offerings we have planned, no matter where the data is coming from. New Relic can provide the data, you can bring your own, or mix them together; no matter, New Relic can turn that data into actionable information and insights so you can make faster, better decisions.
While we were collaborating with the SignifAI team, it quickly became apparent that we view the idea of combining intelligence and monitoring in identical ways.
At New Relic we decided to use the term "Applied Intelligence" to describe our philosophy and approach to bringing artificial intelligence (AI) / machine learning (ML) to our space. We chose "Applied Intelligence" to remind ourselves to continuously reflect on the individual words and their meanings, with the goal of keeping us on track to deliver truly meaningful customer value with our AI efforts.
There is a lot of talk about "AIOps" and using machine learning to make all our lives easier. Sure, the concept makes sense. However, if you're not solving real customer problems or your time-to-value is measured in weeks or months, you're wasting your time—and your customers' time as well.
Fortunately, SignifAI's technology and product development practices are well aligned with New Relic's Applied Intelligence approach. Its technology sits above the monitoring tool layer, ingests the alert data, and then applies intelligence to it—telling you where to look to solve the problem.
Best of all, the company's product and AI technology—even the training data it uses—are all informed by real-world SRE problems. What a great match!
An amazing team and an amazing event intelligence platform
With SignifAI, New Relic has gained a world-class team and one of the most powerful SaaS-based event correlation and intelligence platforms in the market, so we can help our customers turn even more of their monitoring data into actionable insights.
So what sparked this innovation? Guy Fighel, who served as CTO and co-founder of SignifAI, has more than 20 years of experience innovating, architecting, and leading the development of highly scalable, global software solutions. He developed the kernel of SignifAI's technology platform five years ago, when he and his team were faced with an onslaught of alert noise and fatigue. I loved this reflection Guy had as he recalled the genesis of the platform:
"In the everyday hustle of developing and maintaining our complex infrastructure, what my team felt we were missing was a 'virtual team member'—someone who would always be on call, who would represent our collective intelligence and prior knowledge, who had an understanding of our system's past issues and how we'd resolved them. We wanted a tool that could cut through the noise and show us only the things that were most important, in a way that felt as natural and insightful as though we'd done all of the manual investigation and data-combing ourselves. The ideal solution would move us in the direction that all ops teams aspire to—a position of proactive and creative problem-solving, rather than reactive and overwhelming fire-fighting. We wanted to deal with issues faster and smarter, and use our team's creative energy for developing sustainable solutions for complex, constantly-evolving infrastructure. That's why we created SignifAI."
For the last few years, Jean-Philippe Emelie Marcos, who served as CEO of SignifAI, has been speaking with businesses of all sizes about the operational challenges that these businesses face. This observation is particularly telling: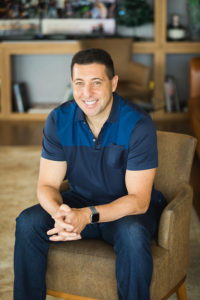 "The need that drove our team to develop a solution to achieve higher system availability with less toil for ourselves a few years ago is now pervasively expressed by IT ops and DevOps managers. Today, most of them are demanding their monitoring and management tools to be able to fully differentiate between legitimate signals and inconsequential noise, at a minimum. The expectation is evolving quickly towards more and more automation of manual processes through applied intelligence and machine learning that aligns closely with modern needs and use cases. SignifAI has built an impressive automated diagnostic and prevention platform for complex environments, and together with New Relic, we are looking forward to taking a giant leap forward in enabling automated root-cause analysis and self-healing systems."
In addition to Guy and JP, a number of extremely talented SignifAI team members have also joined New Relic, both in the San Francisco Bay Area and in Tel Aviv, Israel. We're thrilled to welcome Guy, Jean-Philippe, and the SignifAI team to New Relic.
(Specific terms of this deal will not be disclosed.)
This post contains "forward-looking" statements, as that term is defined under the federal securities laws, including but not limited to potential benefits of the SignifAI product as well as any benefits of the purchase and integration of SignifAI by and into New Relic, including claims regarding New Relic's expanded capabilities in event correlation and intelligence and any features or benefits related thereto. The achievement or success of the matters covered by such forward-looking statements are based on New Relic's current assumptions, expectations, and beliefs and are subject to substantial risks, uncertainties, assumptions, and changes in circumstances that may cause New Relic's actual results, performance, or achievements to differ materially from those expressed or implied in any forward-looking statement. Further information on factors that could affect New Relic's financial and other results and the forward-looking statements in this post is included in the filings we make with the SEC from time to time, including in New Relic's most recent Form 10-Q, particularly under the captions "Risk Factors" and "Management's Discussion and Analysis of Financial Condition and Results of Operations." Copies of these documents may be obtained by visiting New Relic's Investor Relations website at http://ir.newrelic.com or the SEC's website at www.sec.gov. New Relic assumes no obligation and does not intend to update these forward-looking statements, except as required by law.
The views expressed on this blog are those of the author and do not necessarily reflect the views of New Relic. Any solutions offered by the author are environment-specific and not part of the commercial solutions or support offered by New Relic. Please join us exclusively at the Explorers Hub (discuss.newrelic.com) for questions and support related to this blog post. This blog may contain links to content on third-party sites. By providing such links, New Relic does not adopt, guarantee, approve or endorse the information, views or products available on such sites.