New Relic has always strived to be a company where employees truly feel like they're making the world a better place. While the software we build is certainly intended to serve that purpose, we also encourage New Relic employees to think about how they can serve their communities—committing their time, energy, and talent for the benefit of a wide range of stakeholders beyond the walls of the company.
At New Relic, we're driven by our values, and we're focused on giving back to our communities and building a better future for our world, by driving real action, engagement, and results, rather than just talking about these things.
Announcing NewRelic.org
Today, we're excited to unveil a major milestone on our journey towards achieving this goal: NewRelic.org, our global social responsibility program. NewRelic.org significantly expands our ability to execute our vision for giving back to the community. With this program in place, we can share and promote our giving strategy with the world, launch and execute our programs, and give employees and other stakeholders the resources needed to stay informed and get involved.

For the past few months, we've been building the strategy and a dedicated team to support these efforts. Now, we're thrilled to see all of this preparation and investment pay off. We've built a bridge between New Relic's corporate values and community action to ensure that while we continue to do good as a company, we're also living up to our obligation to do good for the world.
Earlier today we launched NewRelic.org to our employees with a series of global celebrations, live from our Dublin EMEA headquarters. It was such an incredible opportunity to share our vision and strategy with employees and hear directly from them about the ways they want to get involved.
To kick off this new era for social impact at New Relic, we already have three core programs in place to focus our activities and resource investments:
Nonprofit Customer Program. For qualified nonprofit organizations, New Relic makes up to five hosts of our APM Pro offering free of charge—including customer support. We also offer significant discounts on annual subscriptions for any New Relic solutions above and beyond our free offering. Over time, the cumulative impact of such discounts can be significant for organizations that often work without dedicated IT budgets (or even dedicated IT staff). We're currently focused on building programs to support tech enablement and usage within the nonprofit sector; and looking at how we can involve our employees in pro bono efforts to that end.
Community Impact Program. New Relic regularly makes its community space available to partner organizations like Women Who Code and PDX Women in Tech to support their work and provide a venue for conversation, networking, and educational exchanges. We also host a monthly talk series in our Portland HQ, FutureTalks, that is typically open to the public and features guest speakers on a variety of tech-related topics. In addition to community events, we are sponsoring events like AFROTECH and the ACT-W Conference, participating in membership communities like TechTown PDX and support organizations in our local communities like Innovate Oregon and the Construct Foundation.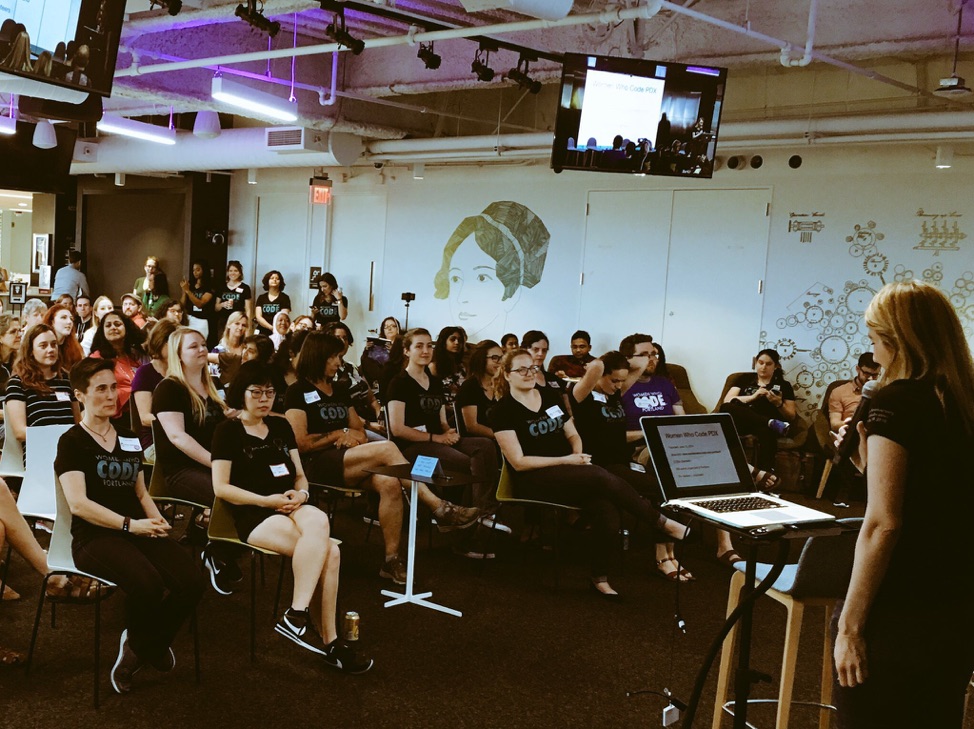 DataNerds4Good. New Relic's employee volunteerism program has a long and storied history going back nearly half a decade. The program gives each New Relic employee up to 16 hours a year of paid time off for volunteer activities—investing our team's time and talents across countless community programs and causes.
Now, under the stewardship of NewRelic.org, we're expanding the DataNerds4Good model, giving it a global reach, bigger and more ambitious volunteer efforts, and new volunteer incentives. Today, for example, we've launched our Champion Network of 24 employees around the world who collaborate to drive volunteer program efforts in our local offices. We've also introduced Global Impact Campaigns—quarterly efforts focused on one of our strategic impact areas—that will happen in New Relic offices around the world. Our first campaign in this series, TechTrips, will take place November 11-15 and will feature hosted career events and activities in our offices for local charitable partners, schools, and universities.
Finally, we've added our first giving program—Volunteer Rewards—in which employees receive funds once they complete their 16 hours of VTO that they can direct to an eligible charity of their choice.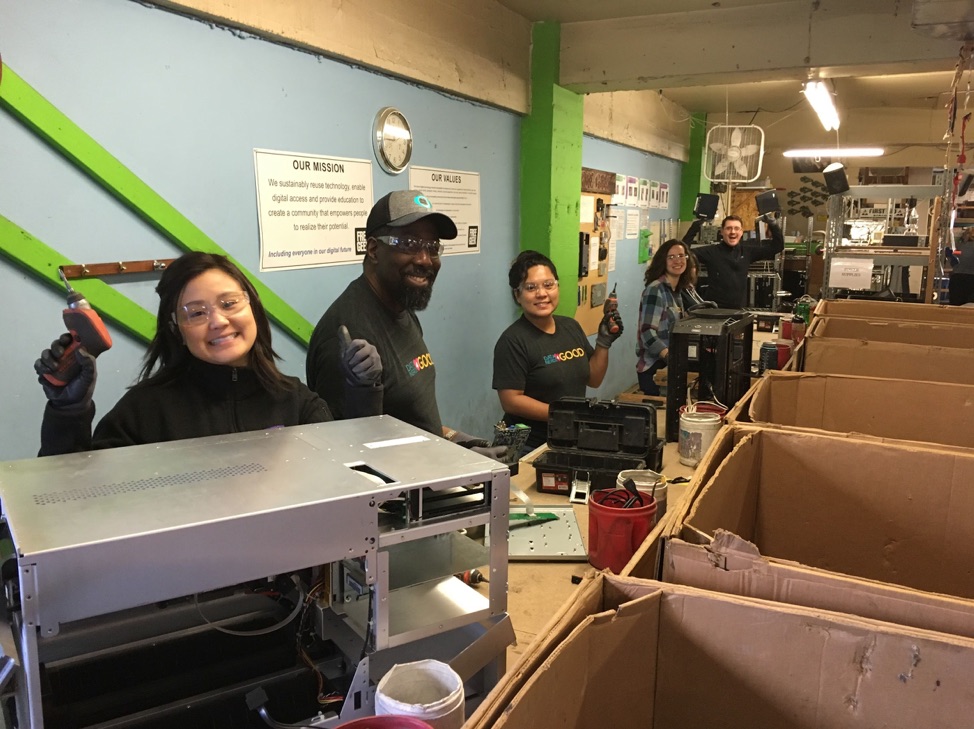 Taking the '1% Pledge' and joining the coalition
We are passionate about building these efforts into our DNA as a company and aligning them with our core values. In addition, we see great value in participating in strategic coalitions to ensure that we're sharing learnings with our peers, thinking about ways we can collaborate to better support the social sector and helping to inform the way Social Impact is rolled out at other companies. To that end, we are thrilled to have taken the 1% Pledge and joined the "builders" leadership group. The Pledge 1% Campaign is a great way to set resourcing goals, collaborate with peers, and focus our efforts. For organizations of all sizes considering how you might build social impact into your organization, we heartily encourage you consider the Pledge 1% Campaign.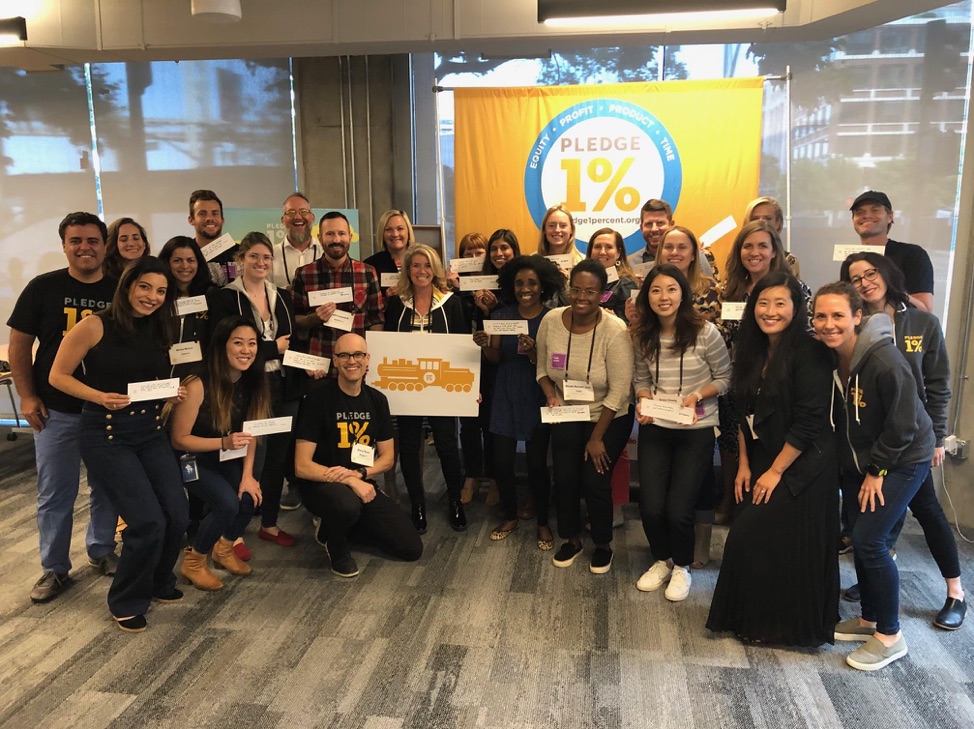 Looking forward to the journey ahead
On a personal note, I'm honored to have the task of leading NewRelic.org, and I'm looking forward to watching the impact we will make. New Relic has always strived to be true to itself and to do the right thing by its employees, customers, and communities. NewRelic.org should position us to expand that commitment and to make it even more integral to our brand and to our approach to doing business.
The views expressed on this blog are those of the author and do not necessarily reflect the views of New Relic. Any solutions offered by the author are environment-specific and not part of the commercial solutions or support offered by New Relic. Please join us exclusively at the Explorers Hub (discuss.newrelic.com) for questions and support related to this blog post. This blog may contain links to content on third-party sites. By providing such links, New Relic does not adopt, guarantee, approve or endorse the information, views or products available on such sites.