As we work to continually increase the power and reach of the New Relic platform, we're excited to announce that we have acquired the technology and hired key members of the team behind CoScale, a Belgian company with deep experience monitoring container and microservices environments, with a special focus on Kubernetes. CoScale was recently named by Gartner1 as a "Cool Vendor in Performance Analysis; Analytics and Containers."
NEW RELIC KUBERNETES INTEGRATION
New Relic and CoScale—a shared vision
New Relic and the CoScale team—led by co-founders Stijn Polfliet and Frederick Ryckbosch—share a vision to help modern software teams monitor modern architectures.

This is a natural fit for New Relic as we look to help the increasing number of companies that are adopting software architectures using containers and microservices. Gartner's "Competitive Landscape: Container Management Software"2 notes that "Enterprise organizations plan to increase containerized applications in production during the coming years. A poll during a Gartner event in December 2017 showed 78% planned to run containers in production in the next 24 months, compared with 19% at that time.
We are thrilled to bring CoScale's knowledge and deeply technical team into the New Relic fold. The CoScale team members joining New Relic will focus on incorporating CoScale's capabilities and experience into continuing innovations for the New Relic platform, specifically New Relic Infrastructure. We look forward to the team members' talent, experience, and expertise with monitoring modern software architectures—particularly containers, microservices, and Kubernetes—optimized for large and dynamic production environments. They'll be a great complement to the teams working on New Relic Infrastructure.
Doubling down on Kubernetes
With these additional team members and technology, we are doubling down on our investment into monitoring workloads running on Kubernetes, which has become the de facto standard for orchestrating containerized applications. New Relic already monitors Kubernetes, Google Kubernetes Engine (GKE), Amazon Elastic Container Service for Kubernetes (EKS), Microsoft Azure Kubernetes Service (AKS), and RedHat Openshift—and we are confident that our new team members will help us expand our capabilities in these areas.
CoScale has been a leader in providing powerful container-native monitoring for Docker, Kubernetes, and OpenShift, providing full-stack container visibility in production environments. We expect the technology will further enable New Relic to serve DevOps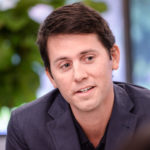 teams looking to deploy containers by accelerating our roadmap and building a stronger container and Kubernetes monitoring product.
CoScale CEO Stijn Polfliet said, "The visions of New Relic and CoScale are remarkably well aligned, so our team is excited that we get to join New Relic and continue on our journey of helping companies innovate faster by providing them visibility into the performance of their modern architectures. Fred and I feel like this is such an exciting space and time to be in this market, and we're thrilled to be teaming up with the amazing team at New Relic, the leader in monitoring modern applications and infrastructure."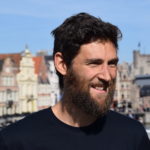 Joining us in Barcelona
Key CoScale team members will join New Relic and relocate to our European Development Center in Barcelona, Spain, which the company believes will further cement our growing development footprint in Europe. The CoScale team will help support New Relic Infrastructure and our broader efforts to help teams monitor modern architectures.
(Terms of this deal will not be disclosed.)
1Gartner, Inc.,Cool Vendors in Performance Analysis; Analytics and Containers, September 12, 2018
2Gartner, Inc., Competitive Landscape: Container Management Software, May 30, 2018
Gartner does not endorse any vendor, product, or service depicted in its research publications, and does not advise technology users to select only those vendors with the highest ratings or other designation. Gartner research publications consist of the opinions of Gartner's research organization and should not be construed as statements of fact. Gartner disclaims all warranties, expressed or implied, with respect to this research, including any warranties of merchantability or fitness for a particular purpose.
This post contains "forward-looking" statements, as that term is defined under the federal securities laws, including but not limited to claims regarding New Relic's expanded capabilities in container and Kubernetes monitoring and the future roadmap and expectations related to this technology including any features or benefits related thereto. The achievement or success of the matters covered by such forward-looking statements are based on New Relic's current assumptions, expectations, and beliefs and are subject to substantial risks, uncertainties, assumptions, and changes in circumstances that may cause New Relic's actual results, performance, or achievements to differ materially from those expressed or implied in any forward-looking statement. Further information on factors that could affect New Relic's financial and other results and the forward-looking statements in this post is included in the filings we make with the SEC from time to time, including in New Relic's most recent Form 10-Q, particularly under the captions "Risk Factors" and "Management's Discussion and Analysis of Financial Condition and Results of Operations." Copies of these documents may be obtained by visiting New Relic's Investor Relations website at http://ir.newrelic.com or the SEC's website at www.sec.gov. New Relic assumes no obligation and does not intend to update these forward-looking statements, except as required by law.
The views expressed on this blog are those of the author and do not necessarily reflect the views of New Relic. Any solutions offered by the author are environment-specific and not part of the commercial solutions or support offered by New Relic. Please join us exclusively at the Explorers Hub (discuss.newrelic.com) for questions and support related to this blog post. This blog may contain links to content on third-party sites. By providing such links, New Relic does not adopt, guarantee, approve or endorse the information, views or products available on such sites.