With a 209% increase in serverless usage volume in 2019 alone, it's getting more difficult to imagine a future where developers are solely bound to traditional architecture and infrastructure.
Among some of the more touted benefits like cost reduction and scalability, the migration to serverless is delivering a bunch of other exciting byproducts as well, such as decreasing barriers to entry and increasing developer diversity, according to Farrah Campbell, Ecosystems Director at Stackery.
"Serverless should be the first solution for most projects, and any alternatives should only be used only where necessary," Campbell said in our recent report, For the Love of Serverless: 2020 AWS Lambda Benchmark Report for Developers, DevOps, and Decision Makers. Released on Feb. 14, our report analyzes a range of AWS Lambda data compiled internally by New Relic, and features perspectives from key thought leaders within the serverless space. 
Today, we're featuring the insights of Campbell, who leads Stackery's engagement with AWS, system integrators, technology partners, and more. She's also very active in the serverless and women in tech communities as a speaker and organizer, and enjoys sharing her journey to serverless and the serverless mindset.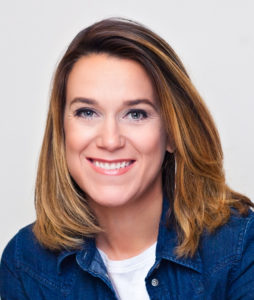 What are the biggest organizational challenges facing serverless adoption in 2020?
One challenge is how organizations adopt serverless as the primary architectural solution for their projects. Many organizations have one or two teams that have achieved great success with serverless but are unsure how to replicate that success on a wider scale. These organizations have talented people who share their knowledge and experience, but they also need tools to help central operations teams support them in the same way they support teams building applications with other architectural patterns.
What are the biggest technical challenges facing serverless adoption in 2020?
In the past year, many serverless platform issues have been addressed, including provisioning of "warm" functions and improved scalability when attached to virtual networks. Now that serverless can handle almost all use cases, the biggest technical challenges will continue to be developing the right workflows and tools for a broader developer base to adopt serverless.
Where do you see serverless heading in 2020?
With larger organizational adoption of serverless, it will start to overcome stereotypes around its limitations and quickly grow in wider adoption. Java and .NET shops, which traditionally have avoided serverless because of cold start issues, will start to adopt and build more tools to operate serverless in enterprise environments. Organizations will question their investment in server operations even more.
[embed]https://www.youtube.com/watch?v=QNBsatEjmtc&t=1s[/embed]
What are you most excited about in 2020 regarding the state of serverless?
Traditionally, it has been extremely challenging to build scalable web applications. The breadth of expertise required has limited the pool of people who can participate in this type of software development. Serverless, on the other hand, has lowered barriers to entry and increased diversity among developers wanting to build scalable, resilient applications. It will be exciting to see this impact continue.
What do you think is the biggest serverless myth that persists?
The biggest myth is that serverless equals functions. People can get very fixated on functions and hyper-analyze limits and costs. These people are missing the benefits of serverless: simplified infrastructure and operations management. At the very least, serverless should be the preferred solution for most projects, and alternatives should be used only where necessary. Serverless provides such a high ROI that it's crazy to approach development in any other way.
Get a guided tour through our new serverless report, learn about some of the technical challenges impacting serverless adoption, and hear what happens when experts dig into the data by watching our webinar, "For the Love of Serverless: Turning Benchmarks into Actionable Insights Webinar Recording."
The views expressed on this blog are those of the author and do not necessarily reflect the views of New Relic. Any solutions offered by the author are environment-specific and not part of the commercial solutions or support offered by New Relic. Please join us exclusively at the Explorers Hub (discuss.newrelic.com) for questions and support related to this blog post. This blog may contain links to content on third-party sites. By providing such links, New Relic does not adopt, guarantee, approve or endorse the information, views or products available on such sites.