Four years ago, we opened the doors to our European headquarters in Dublin, Ireland. Our Dublin office has grown in step with New Relic; what started as a few sales and tech support employees has now grown into a full team. Since February 2014, our office has become home to roughly 100 employees!
Our love for Dublin is stronger than ever, but as our team continues to grow, so should our office space. We're excited to announce that today we're unveiling our new EMEA HQ at 31-36 Golden Lane, in Dublin!
This large, new space can allow for continued growth across roles, and it features a large meetup space that can host community events and more. 100+ employees? No problem! We've got room to grow up to 300 team members.
So many of the reasons that we chose to establish a presence in Dublin remain true today: Building our European HQ in Ireland means we're on a convenient time zone for the rest of Europe as well as the United States. Dublin is only a short trip away for most customers within Europe, making it a convenient hub as we continue to grow our business in the region. And our "Relics" around the world will love visiting—our new EMEA HQ is located right off George's Street and very close to St. Patrick's Cathedral, a desirable location with iconic Dublin charm that's within walking distance to many famous Dublin sites.
City full of top talent
Recruiting the best and most diverse candidates continues to be a company-wide priority for New Relic, and Dublin, with its many internationally ranked universities such as Trinity College, University College Dublin, Dublin City University, and Dublin Institute of Technology, is a centre for top talent in Europe. Dublin is a multilingual city that embraces diverse perspective and fosters innovation,  and it's no surprise that nearly every major U.S. tech company has a strong presence here.
Since establishing our first office in Dublin, New Relic has continued to grow, innovate, and lead our industry, both in Europe and globally, boosted by major tailwinds from our customers' adoption of cloud and DevOps. In the past four years, we've expanded our Engineering HQ in Portland, Ore., and established offices in London, Munich, and Zürich. In addition, we built our European Development Centre in Barcelona and also just announced a new office in Atlanta, Ga.
Today, we have so much to be proud of as a company. This year we're celebrating our 10-year anniversary and delivering value for some of the world's most important companies with our 16,000+ customers around the globe, including helping thousands of customers in EMEA adopt the cloud, embrace DevOps, and deliver a great digital customer experience.
From the early days of first opening our original Dublin office, the spirit of our team has been strong—every team member here brings a unique set of skills and experiences to their job, and collectively we've had a big impact on New Relic's overall success.
New Relic has seen a lot of innovation, growth, and change in just four years, and our Dublin team is ready to continue that trend in what we think is the coolest workspace in town. We're so proud of all that our team has accomplished in Dublin to date, and we can't wait to see what's to come!
We're hiring!
We love working here and we're looking for new team members to join us in our Dublin HQ. To see open positions, check out our careers page.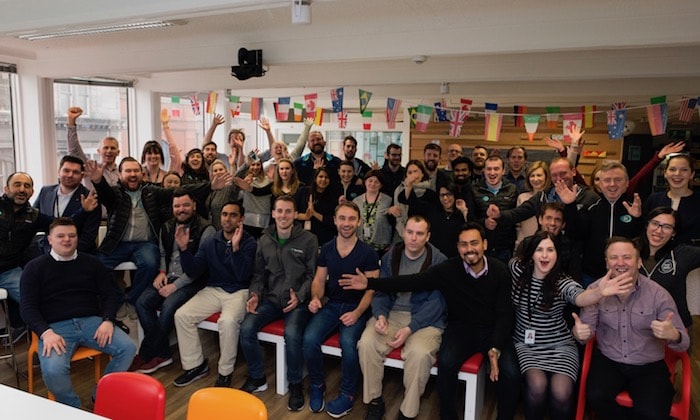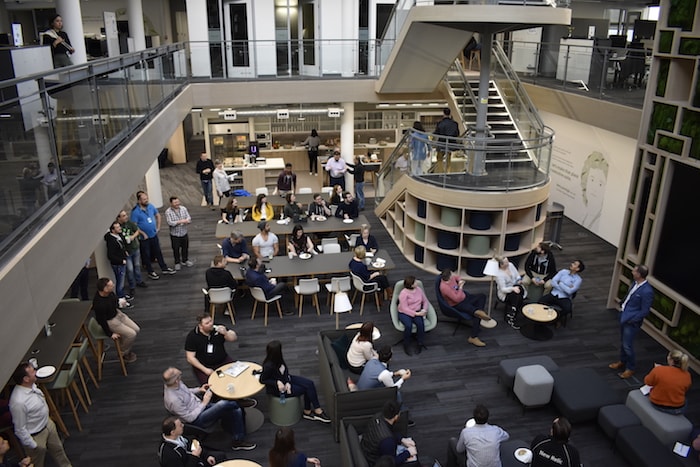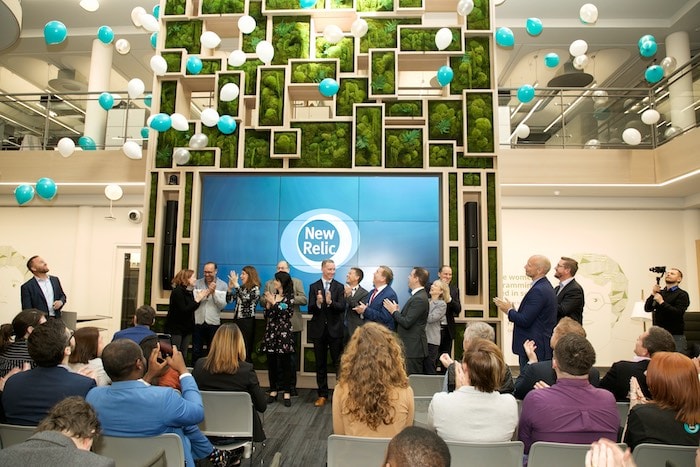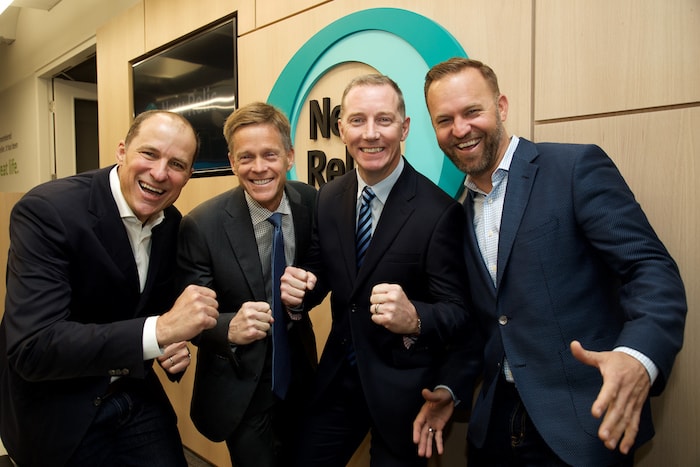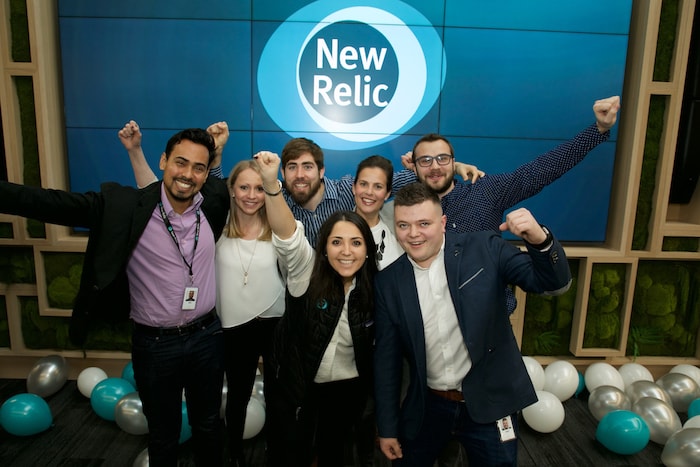 This post contains "forward-looking" statements, as that term is defined under the federal securities laws, including but not limited to statements regarding growth in New Relic's Dublin office and its benefits for third parties, such as customers and partners, as well as growth opportunities, such as with respect to the broader market for public cloud spending, company revenue and European headcount. The achievement or success of the matters covered by such forward-looking statements are based on New Relic's current assumptions, expectations, and beliefs and are subject to substantial risks, uncertainties, assumptions, and changes in circumstances that may cause New Relic's actual results, performance, or achievements to differ materially from those expressed or implied in any forward-looking statement. Further information on factors that could affect New Relic's financial and other results and the forward-looking statements in this press post is included in the filings New Relic makes with the SEC from time to time, including in New Relic's most recent Form 10-Q, particularly under the captions "Risk Factors" and "Management's Discussion and Analysis of Financial Condition and Results of Operations." Copies of these documents may be obtained by visiting New Relic's Investor Relations website at ir.newrelic.com or the SEC's website at www.sec.gov. New Relic assumes no obligation and does not intend to update these forward-looking statements, except as required by law.
The views expressed on this blog are those of the author and do not necessarily reflect the views of New Relic. Any solutions offered by the author are environment-specific and not part of the commercial solutions or support offered by New Relic. Please join us exclusively at the Explorers Hub (discuss.newrelic.com) for questions and support related to this blog post. This blog may contain links to content on third-party sites. By providing such links, New Relic does not adopt, guarantee, approve or endorse the information, views or products available on such sites.