New Relic's work with Amazon Web Services (AWS) is one of our most valuable and strategic partnerships. Since December 2018, we've joined forces to help over 200 companies migrate to the cloud—and that number continues to grow by the week. Whether you are rehosting, replatforming, or refactoring, New Relic's work with AWS ensures that you'll achieve faster, lower-risk migrations that deliver compelling business outcomes.
David McCann, Vice President of AWS Marketplace, sums up the value that our partnership creates for customers. "The New Relic team's platform innovations are directly aligned with the goals that we're working toward at Amazon Web Services around helping teams build software better and faster," McCann told us. "We see Amazon Web Services customers more successfully and more quickly adopting the cloud when they use New Relic—which means they can innovate faster on their businesses."
It all begins with observability
There's no doubt that New Relic and AWS are of one mind when it comes to the role observability plays in building and deploying software successfully in the cloud. Just as New Relic offers the industry's first observability platform to give customers a complete understanding of the health and behavior of modern applications, AWS emphasizes the importance of architecting and instrumenting its services to enable observability—via measurement and monitoring at scale.
"In that transformation of your business, your applications, your development methodologies, observability is a common topic we agree on with New Relic," McCann stated during his keynote talk at New Relic's FutureStack 19 event in New York City. "Everything needs to be measured and monitored."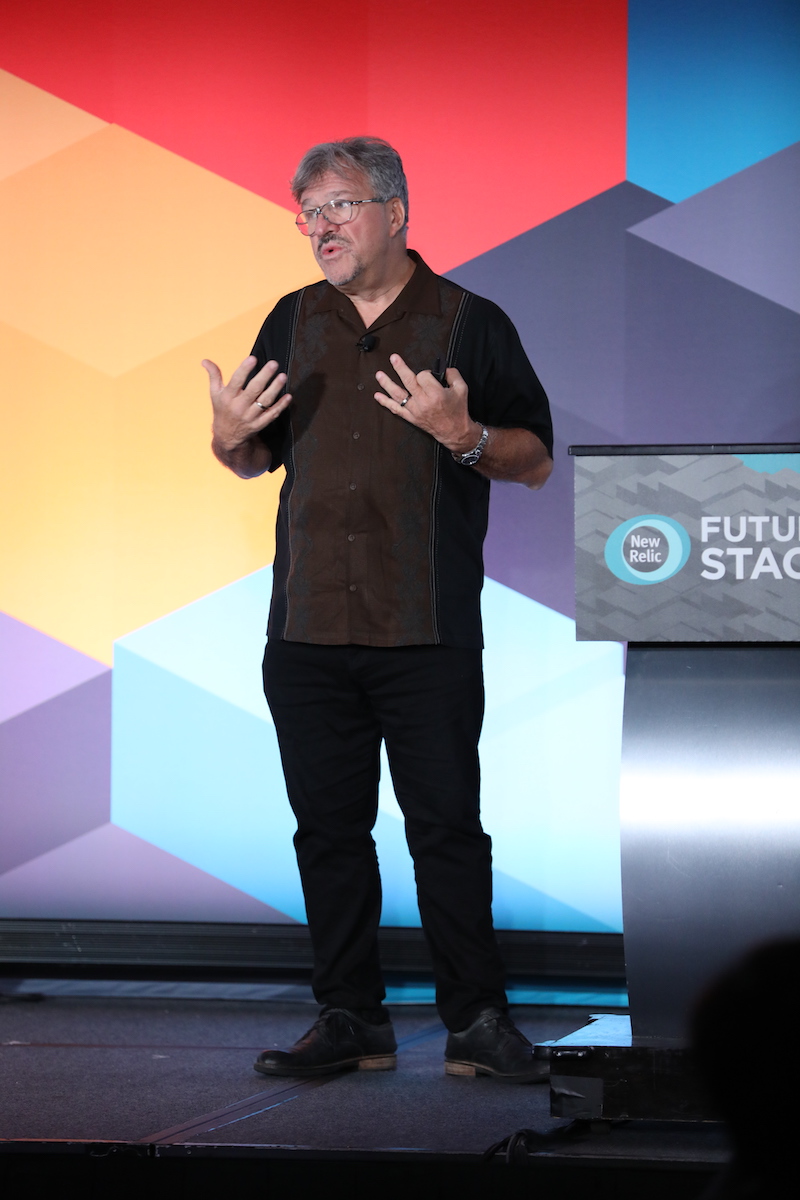 Teaming up to conquer complexity
When it comes to putting this shared vision into practice, New Relic and AWS recognize that our customers often struggle with the complexity they encounter during their cloud journeys. In fact, with multiple sources of truth for monitoring and provisioning, spread across multiple applications and dashboards, complexity can be an especially perilous challenge to a company's management and governance imperatives. And as a company's cloud presence scales, so does the cost and risk.
By integrating with a number of AWS management and governance tools—including the AWS Service Catalog, Control Tower, and Migration Hub—New Relic takes away much of the pain and risk associated with complexity in the cloud. As David McCann explained this aspect of the New Relic partnership during his FutureStack keynote: "On the management side, New Relic is already well-integrated and has done a super job of pulling data from CloudWatch and our other tools … so New Relic is making [our customers'] job easy by working with us on a regular basis."
(Watch as Todd Osborne, New Relic's VP of Alliances and Channels, sits down with AWS Marketplace VP David McCann to discuss how New Relic and AWS team up to give customers a fast, secure, consistent, and reliable path to success in the cloud:)
Working towards a culture of accountability
A successful journey to the cloud isn't simply a technological transformation. It's also an organizational and cultural transformation: Teams must create new roles and responsibilities, new ways of viewing how software creates strategic value for the business, and new ways of viewing how development teams take ownership of their work and accountability for performance.
For Chris Dillon, Vice President, Architecture at Cox Automotive, implementing New Relic gave his organization new insights into software performance during their journey to the AWS cloud—and, in the process, gave Cox development teams a new sense of ownership and accountability.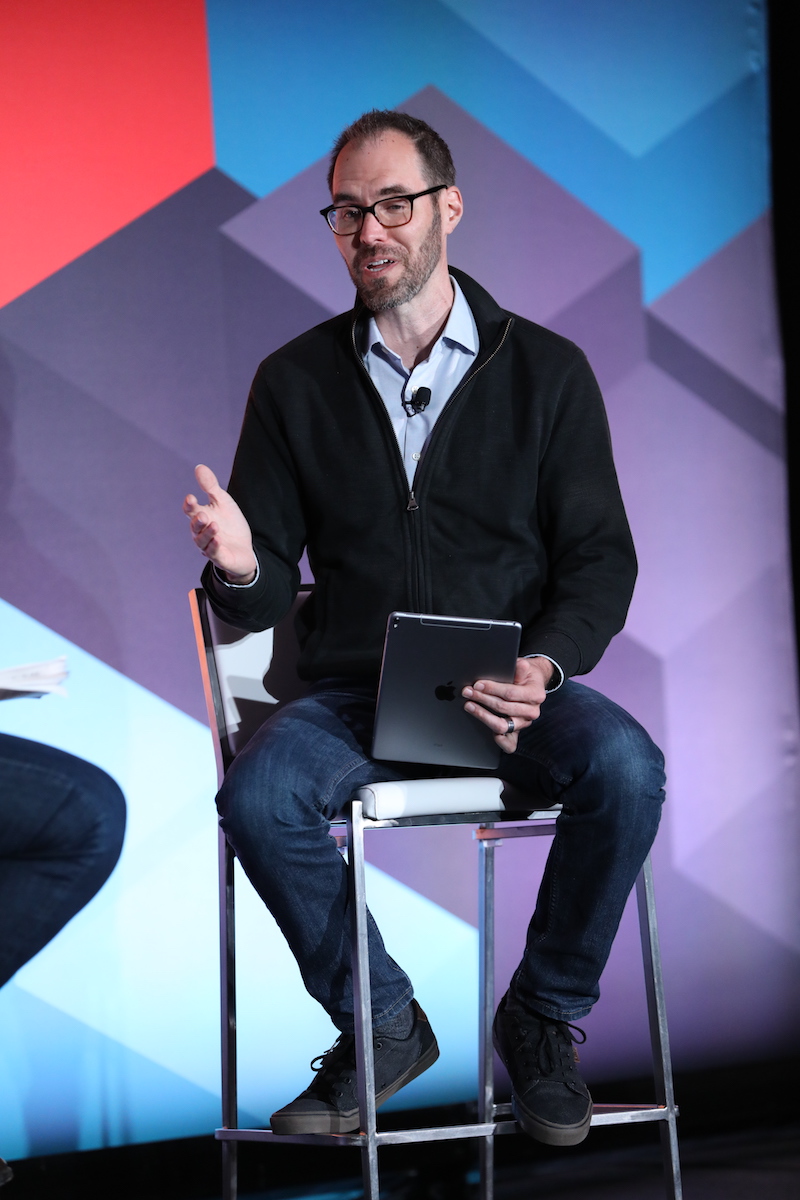 "You can't hold somebody accountable for what you can't measure," Dillon said, speaking at another FutureStack talk focused on his company's cloud journey. "We've put New Relic in people's hands, [and] we've been able to hold teams accountable to a 'you build it, you own it' type of model."
Looking ahead and leveling up: success with CAS
The partnership between New Relic and AWS is indeed multi-faceted. But probably nothing exemplifies the practical impact and benefits of this relationship better than the New Relic Cloud Adoption Solution (CAS)—our proven framework for a successful journey into the AWS cloud.
CAS is a unique combination of people, processes, and technology designed to manage complexity and give customers a thorough understanding of the entire migration process from inception, through planning, and on to implementation and operation. It benefits our customers across multiple dimensions of the migration process—from more effective planning and prioritization, and making data-based architecture decisions, to understanding the business impact of a completed migration.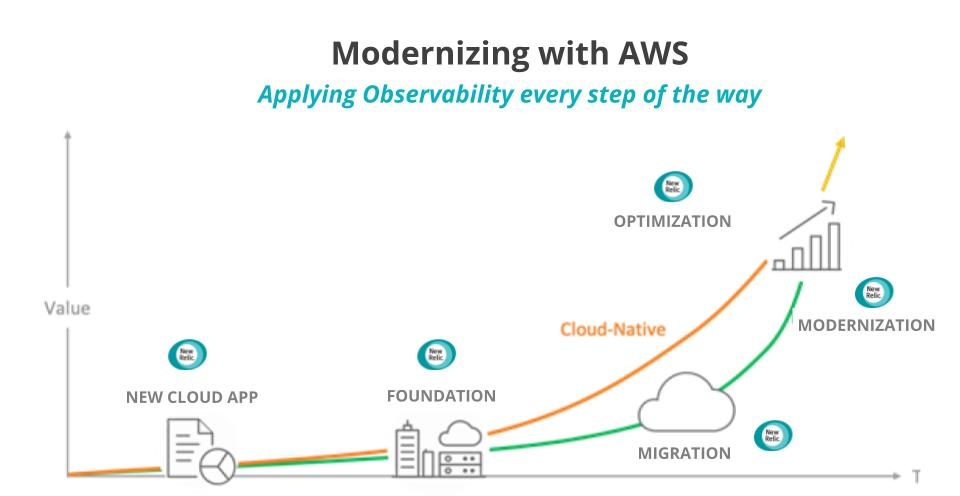 The New Relic CAS leverages the full potential of our AWS partnership in two ways:
CAS is based on the  AWS Migration Acceleration Program (MAP). Together, CAS and MAP supply a methodology and a common language for everyone to use when dealing with monitoring and cloud technology.
The CAS framework's tools, prebuilt content, and best practices offer essential visibility and actionable insights directly aligned to all phases of AWS MAP—and they're all delivered via pre-built dashboards that give customers simpler, easier, more intuitive access to these insights.
In practice, New Relic has dozens of customers taking advantage of CAS to deploy pre-built dashboards. These dashboards are fully aligned to MAP and highlight everything from executive dashboards that show the status of a cloud migration to developer dashboards designed to optimize landing zones. CAS also leverages opportunities to partner with other vendors and ISVs to solve especially challenging integration, migration, and related cloud adoption challenges.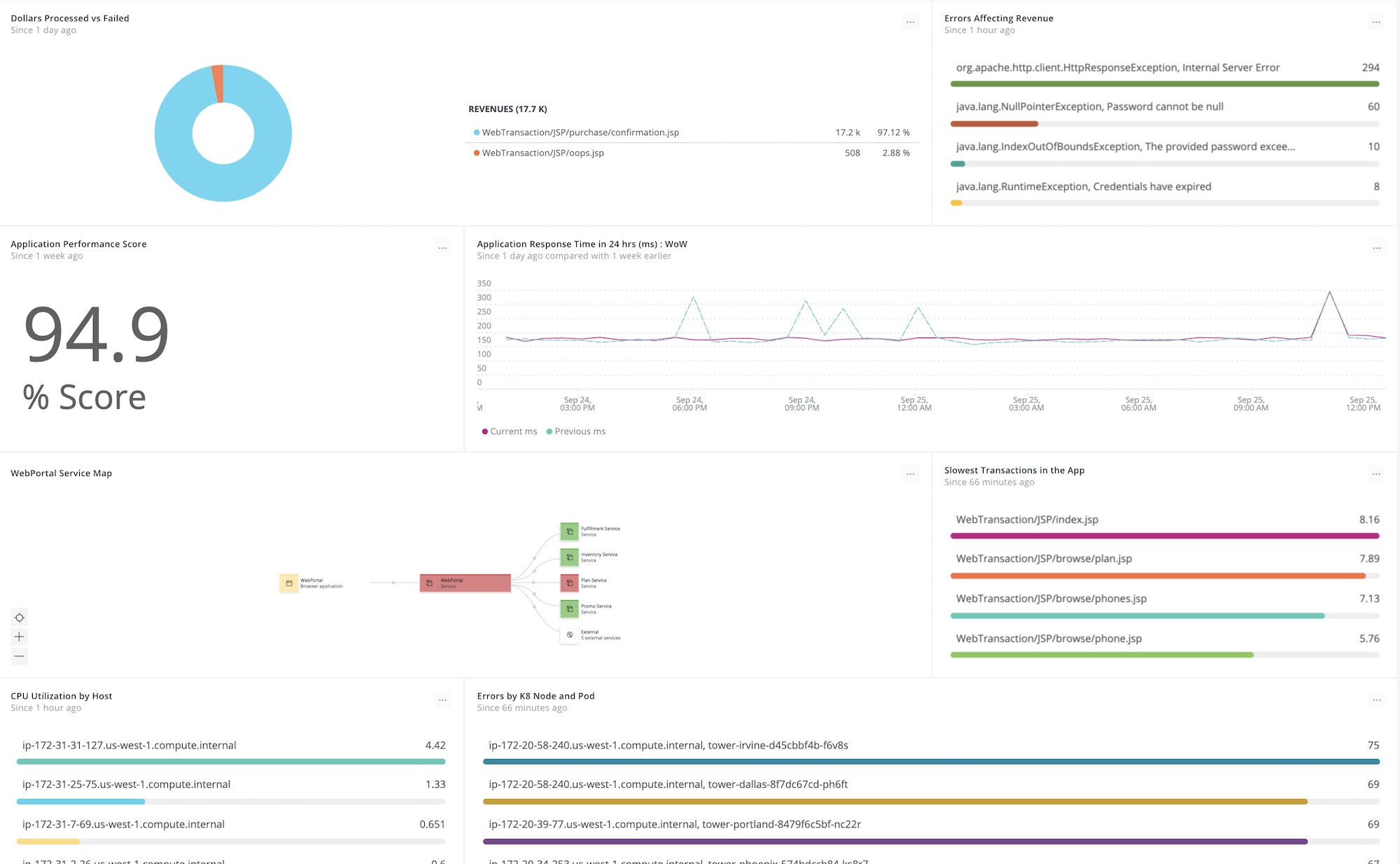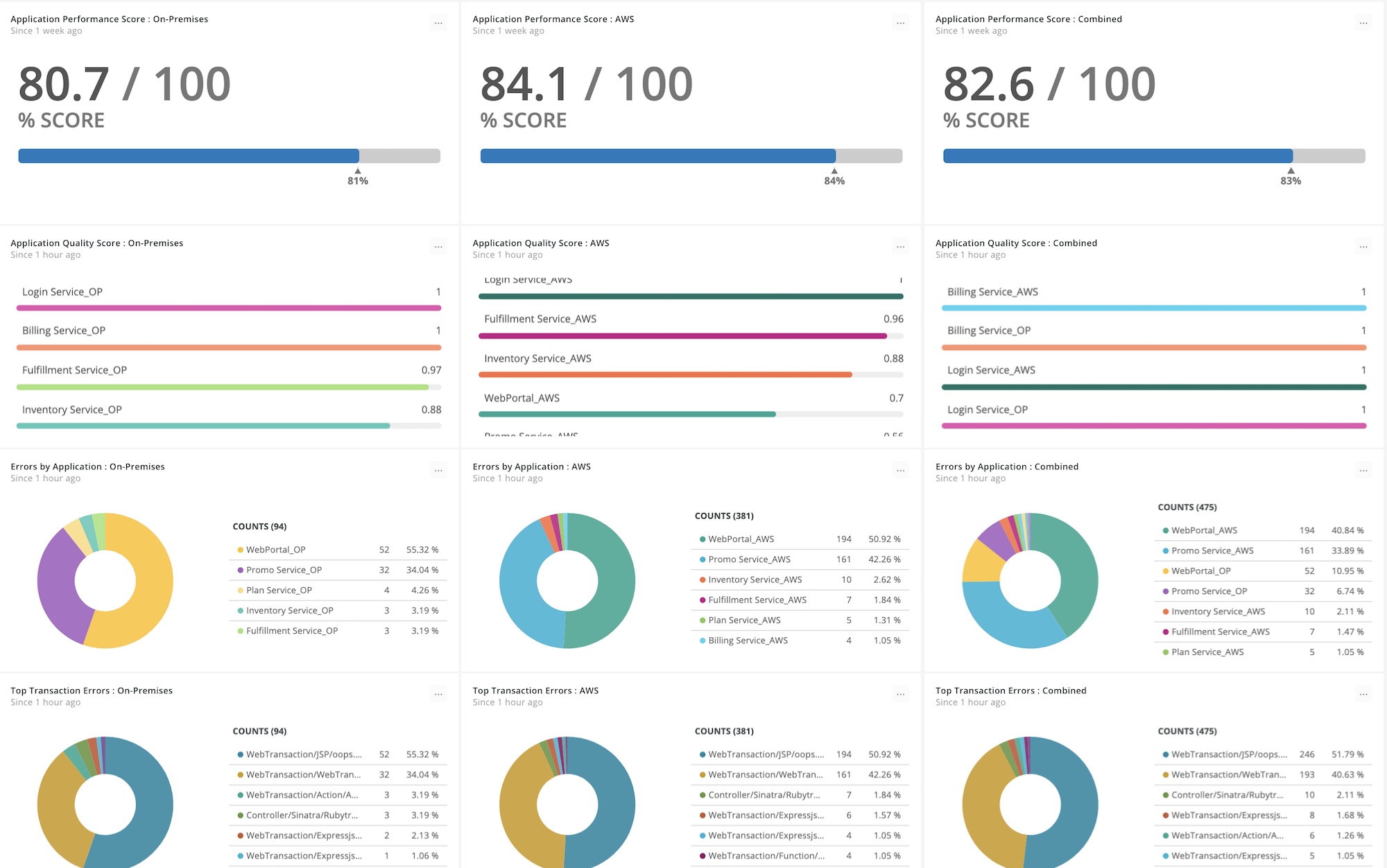 A Platform for simpler, smarter cloud modernization
Finally, we need to look at an increasingly important facet of the partnership between New Relic and AWS: solving our customers' challenges around transitioning from migration to modernization. There's enormous value in performing migrations from data centers to the cloud, but there's even more long-term value in deploying applications directly in the cloud and re-architecting existing applications to use cloud-native services .
The New Relic One observability platform gives customers the insights they need to identify patterns in existing applications and to make data-driven decisions for architectural changes. A customer using New Relic's distributed tracing, for example, may discover that 90% of an application's transaction time involves thousands of similar relational database queries. The customer can then consider using a caching solution or key/value pair database to unlock major improvements in the application's performance.
In fact, New Relic gives customers a number of capabilities that complement and support modernization projects using AWS, including cloud-native application development:
AWS Marketplace: multiplying the value of partnership
The AWS Marketplace gives New Relic customers another key to unlocking the full value of our partnership with AWS. Working with AWS Marketplace teams, New Relic makes it even easier to procure, instrument, and adopt cloud-native services by aligning budgets and procurement cycles for a streamlined purchasing process—for example, purchasing New Relic via SaaS Private Offers. New Relic also works closely with AWS to develop and implement innovative new Marketplace solutions, such as Channel Partner Private Offers (CPPO) which enables customers to purchase New Relic licenses from preferred systems integrators or reseller partners.  (For New Relic's current and prospective partners, ask your New Relic Partner Sales Manager how to engage via CPPO.)
Our innovations—dedicated to enabling your innovation
Every day, New Relic teams continue to innovate alongside our AWS colleagues. The New Relic platform will continue to expand—adding new capabilities and offering deeper integration with AWS services. And now, with New Relic One, we're enabling you to build custom observability applications that align to your business requirements and ensure even greater value from your cloud migration investments.
No matter where you are in your journey to cloud, New Relic can help.  Ask your AWS or New Relic account teams how to bring New Relic into your cloud adoption strategy.
本ブログに掲載されている見解は著者に所属するものであり、必ずしも New Relic 株式会社の公式見解であるわけではありません。また、本ブログには、外部サイトにアクセスするリンクが含まれる場合があります。それらリンク先の内容について、New Relic がいかなる保証も提供することはありません。