---
Your company story + New Relic
= <3
We're proud of our Data Nerds and what you've done. Let us brag about you in your very own Selfie Story.
Start Your Selfie
What is a Data Nerd Selfie?
It's a DIY version of a New Relic case study. You can build your own customer testimonial (in written or video form), based on your experience with New Relic and the world of software. It's your vision, your story, your way.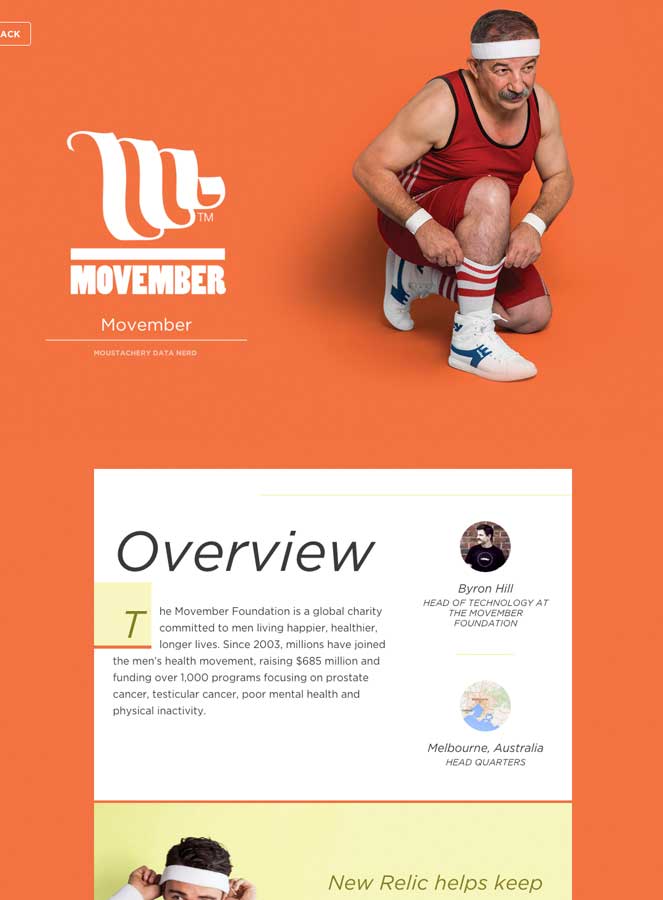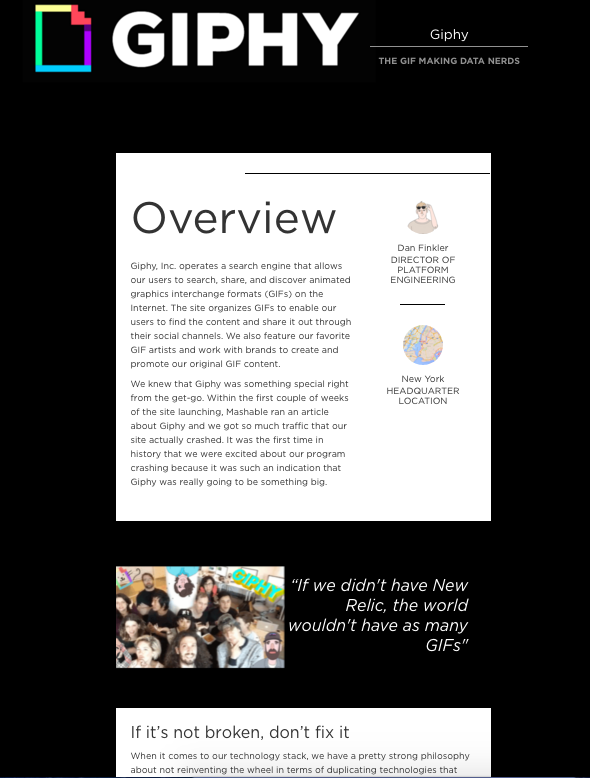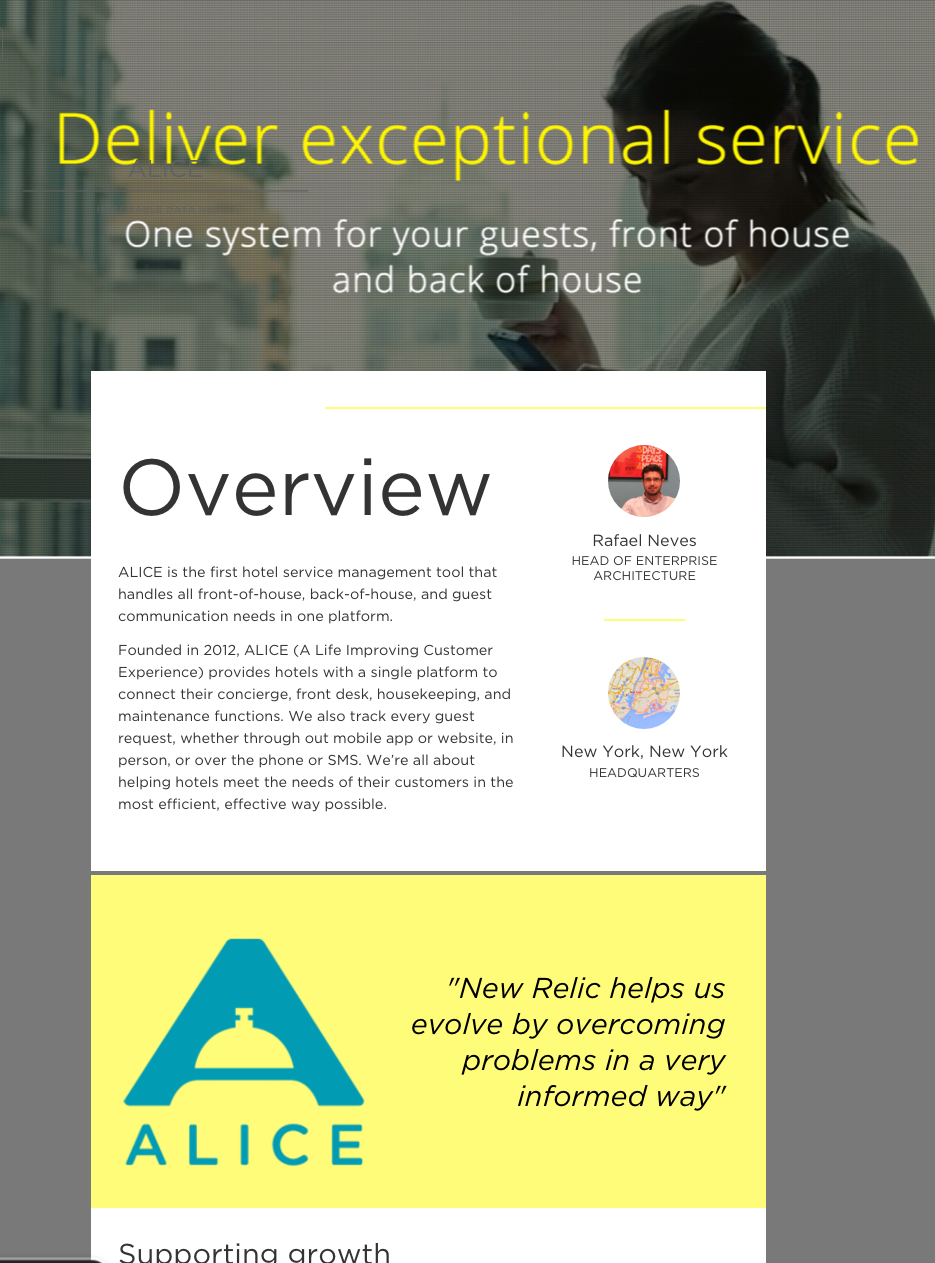 Why create a Selfie?
Featured placements on newrelic.com and our social channels
Expand your brand awareness and boost exposure
Showcase your innovative technology and team
Speaking gigs at
conferences
And you can even win cool rewards… like tickets to FutureStack16!
* New Relic does not guarantee delivery or participation in any of the activities or engagements listed above
"New Relic helps keep Movember.com running at full steam all month long. More uptime means more registrations and donations. More donations means that we can fund more research and men's health initiatives."