On a spring day in May 1984, Jane Snowball, a 72-year-old grandmother living in Gateshead, England, went about her typical weekly errands, buying groceries from her local Tesco supermarket. Unlike the rest of the world, however, Mrs. Snowball didn't travel to the store and make the purchase in person; she did it from home using a modified domestic television connected by a phone line to the Tesco store. This experiment—conducted in partnership between the city's Social Services department, Tesco, and Rediffusion Computers—was the first recorded online shopping transaction, and it led the way for companies like Amazon and eBay that spearheaded the industry a decade later.
Fast-forward to today, and you'll find hundreds of thousands of companies selling goods online every day. In 2016, global e-commerce sales are expected to reach $1.9 trillion, with predictions for that number to exceed $4 trillion by 2020, according to the eMarketer report "Worldwide Retail Ecommerce Sales: The eMarketer Forecast for 2016." Meanwhile, the European e-commerce market was expected to grow 12% in 2016, with web shoppers in Europe projected to spend €509.9 billion by the end of the year.
With numbers like these, it's safe to say the e-commerce industry is alive and flourishing. But that's not to say the business doesn't come with its challenges. Performance bottlenecks, unplanned outages, and massive traffic spikes can all cause downtime, not to mention the additional fallout that ensues: lengthy and expensive maintenance, faulty checkouts, poor user experiences, time lost working on strategic objectives. And it's not just the smaller companies that are suffering; these issues are impacting the e-commerce giants as well.
In the face of all this, users are becoming increasingly impatient, and after waiting just 3 seconds for a page to load, 40% will abandon your site.
In an industry where the name of the game is speed, the way you manage and monitor your e-commerce site can potentially make or break you. Some of the most common application management and monitoring challenges that e-commerce teams are facing include:
Lack of deep visibility. Many e-commerce teams may feel they have sufficient visibility, but without a deep-rooted view into the health of their applications, they never reach their potential in terms of speed and responsiveness. This also means they lack valuable insights that can help remove performance bottlenecks and improve user experiences.
Disparate and disconnected tools. You may have one tool that tells you the network is down. Another tool that tells you the site is slow. And yet another tool that tells you how your servers are doing. Having to manage and monitor all these separate tools can make performance monitoring much more time-consuming and inefficient than it needs to be.
Lack of foresight. It's common for e-commerce teams to be stuck in constant reactive mode—often learning about an outage or problem through customers—as opposed to proactively fixing problems before they happen. This is because they're not getting a true understanding of site performance in real time, which in turn limits their predictive analysis.
Limited deployment time. This is likely true across all IT functions, and it makes it all the more difficult to purchase traditional on-premise solutions, which not only carry a hefty price tag, but are also prohibitive when it comes to staffing. Add to that the complexity and set-up time of traditional tools, and you've got an e-commerce team desperately looking for an alternative solution.
The good news is you don't need to have the budget of an Amazon or eBay to solve these common challenges. Software-as-a-Service (SaaS)-based software analytics tools can help make it possible for a company of nearly any size—and with almost any budget—to improve application performance, and, in turn, customer satisfaction. A software analytics solution can make it possible to monitor every detail of your e-commerce application—from the end-user experience, through servers, down to the line of code—all through a single user interface. And because a SaaS-based platform is designed to provide added freedom, flexibility, and control, the excessive costs and obstacles of traditional on-premise options can be significantly reduced.
Thousands of companies are using SaaS-based software analytics every day, from Trainline and Luisa Via Roma to Bringmeister and HolidayCheck. That's because a software analytics platform gives them:
Accelerated problem resolution
Anytime, anywhere app management
Enhanced user satisfaction
Reduced infrastructure and maintenance costs
In this e-book, you'll learn how e-commerce companies of all shapes and sizes are tackling application performance challenges and staying ahead of the competition. Read on to explore four unique stories of e-commerce success that resulted from one simple purchase: a SaaS-based software analytics platform.
A Data-Driven Approach to Problem Solving
When your goal is to be the best place for planning and purchasing rail travel—as it is for Trainline—you need to be able to respond to customer feedback quickly, reduce the number of error pages those customers see, and make sure your users aren't staring at blank screens while they wait for applications to load. By deploying the New Relic Software Analytics Cloud, Trainline was able to achieve those goals—employing a continuous delivery cycle and a performance monitoring solution that allowed the company to track deployment times and make more informed product decisions.
How Trainline Accelerated Release Cycles and Slashed Error Rates by 95%
Established in 1997 with a mission of helping save money, time, and hassle for rail passengers, Trainline is now the largest online booking platform for train tickets in the UK. In 2014, the company's consumer website and mobile app received an average of more than 20 million visits per month, and in January 2015, Trainline's mobile app ranked No. 1 in both the Travel and Transportation categories in iOS and Android stores.
To meet its goal of being the best place to plan and purchase rail travel online, Trainline's e-commerce website must be fast and responsive—delivering a user experience that's continually improving and evolving based on customer feedback. To that end, the company hired Development Manager Darren Parsons in 2013 to lead the process of re-engineering its consumer website frontend.
"We quickly realised that we needed to accelerate the feedback cycle in our release strategy and ship much more frequently", says Parsons. "And to do that, we needed to implement continuous delivery". This could only be effective, though, if Parsons and team were able to see the impact of their deployments on the user experience. In particular, they wanted a performance monitoring solution that would let them track deployment times and help them make more informed product decisions.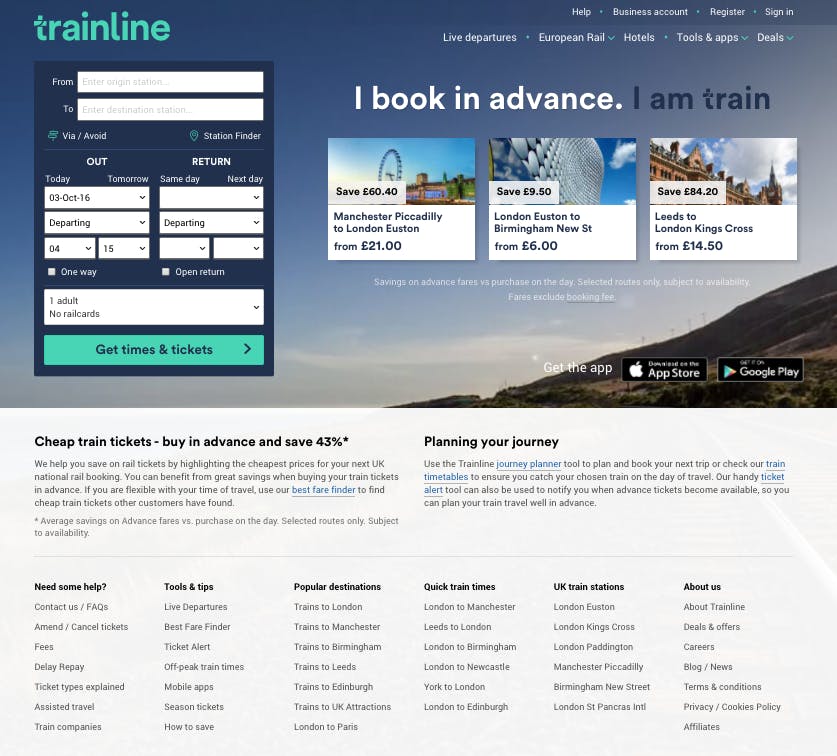 What Parsons and team did not want was a solution that required any capital expenditure. As one of the few SaaS APM tools on the market at the time, New Relic quickly rose to the top. "We did a very quick installation of the platform", says Parsons, "and within two to three hours, we were already seeing meaningful numbers coming back to us".
It didn't take long for Trainline Chief Technology Officer Mark Holt to take notice. "With New Relic, we were able to monitor end-user behaviour that tied all the way through server performance and down into individual calls", he says. "We could find the line of code that was causing a performance problem and fix it immediately. This was something we had never been able to do before".
Soon, the organisation was using New Relic for everything from application, server, browser, and mobile monitoring to real-time business analysis with the New Relic Software Analytics Cloud. "Now, we can actually see how responsive various aspects of the site are and what the conversion funnel looks like", says Parsons. "That in turn means we're prioritising our backlog based on data rather than supposition".
This data-driven approach to problem solving has resulted in some major wins for Trainline—including a 95% reduction in customer-facing error pages within two months of New Relic's deployment and a significant improvement in the experience offered by the company's mobile app. Explains Holt, "Thanks to New Relic, we noticed that there was a misconfiguration in the mobile application stack. Once we tweaked that setting, the data transfer rate immediately dropped by 87%".
New Relic has also helped Trainline achieve a more agile development cycle. "With the continuous delivery model facilitated by New Relic, we've been able to decrease release cycles from weeks to hours", say Parsons. "Rather than wait 12 weeks to release one small improvement, we can now roll out around 50 releases within the same time".
Mapping the Customer Journey
Mark Holt, Trainline's chief technology officer, admits it: He's obsessed with tracking individual webpages so that he can see exactly where customers are dropping out—and then fix the problems. Real-time analytics from New Relic Insights allows him to do just that.
From being able to track individual pages to creating funnels to show where customers are dropping out, there's a lot of great functionality in the Insights product", says Holt. "Every morning, the first thing I do is pick up my phone and check each site's overnight performance and review where we are in real time. Slightly embarrassingly, it's also the last thing I do at night".
The end goal of all of this, of course, is to create a better experience for customers, and Trainline has been able to deliver that in spades. "New Relic enables our developers to see and feel the pain of customers who are dealing with problems on our site", Holt says. "It connects our team to the people using our product, and that's incredibly powerful stuff".
Better Insight for Better Customer Experiences
If your brand is synonymous with classically inspired yet cutting-edge style, your online presence must reflect that with a website that's both elegantly constructed and technologically advanced. Luxury fashion retailer Luisa Via Roma, however, was finding that balance difficult to strike without any real view into how customers were actually navigating through its site. To obtain that view, it turned to New Relic. Today, thanks to the New Relic Software Analytics Cloud, Luisa Via Roma has deep, real-time visibility into both front- and backend performance. This enables the retailer to tailor its many sites to meet the varying needs of its global customer base with the offerings and interactions that keep them coming back, season after season.
How Luisa Via Roma Retailored Its E-Commerce Site to Optimize the User Experience
Beautiful clothes deserve a beautiful shopping experience. Luisa Via Roma understands this.
In the business of producing and selling fine garments for more than eight decades, the Italian company was born when Luisa Jacquin opened her hat store on Florence's via Roma in 1930. Over the years its customers and merchandise expanded, but the business maintained the same level of exclusivity, offering access to select clients only when it first launched its website in 2000.
Today, luisaviaroma.com is available in eight languages, serves customers in more than 200 countries, receives more than 5 million visitors per month, and generates 90% of the company's revenue.
With the business so dependent on online sales, it's crucial that the team behind luisaviaroma.com is always at the top of its game. Luisa Via Roma Software Architect Fabio Testa compares his team's approach to that of a startup. "We are always cutting edge", he says, "always searching for new tools".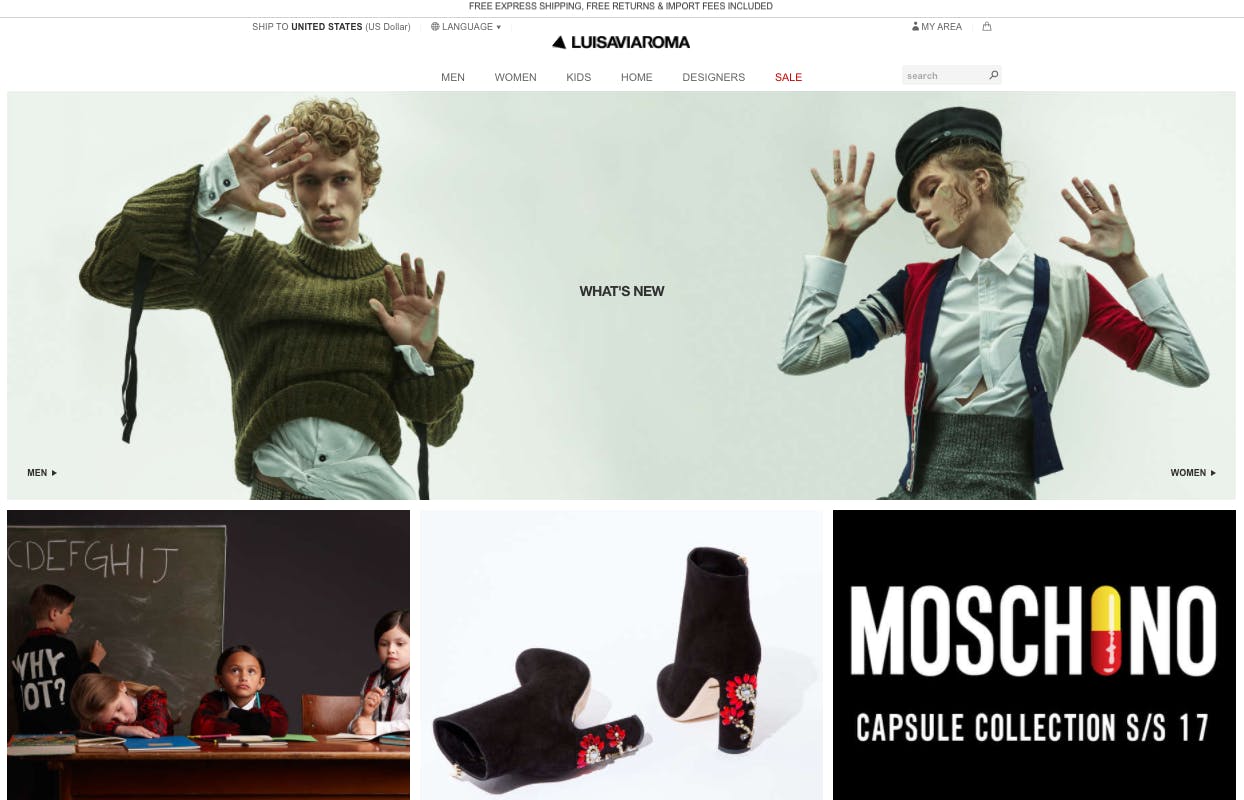 Though the company runs on software developed in house and is powered by on-premise servers, its platform is built on Microsoft's .NET Framework, with IBM's AS/400 providing ERP. Other tools Testa considers essential are SonarQube, TeamCity, Octopus, and Selenium.
Three years ago, Luisa Via Roma added New Relic to that list. Before then, the company was only able to access performance data in the production environment. Now, thanks to the New Relic Software Analytics Cloud, Testa and his colleagues enjoy deep, real-time visibility into performance on both the front and back ends of its website.
The company began its monitoring journey by deploying New Relic APM™ to learn more about the top-level performance of its public-facing website. Since then, the tool has enabled the team to profile its .NET stack, review its design, and improve code where necessary.
Luisa Via Roma also uses New Relic APM to obtain an accurate profile of its customers, who access the site using everything from IE6 in China to Safari on iOS devices in the United States. "Before New Relic, we had great difficulty reproducing the different behaviours and patterns of utilisation that characterized user flows", says Testa. "Now, we can do it all". That means tailoring different versions of the site to the needs of varying users around the globe.
In line with this distinction, Testa divides Luisa Via Roma's New Relic users into two categories: backend and frontend. The former are software engineers, tracking key transactions such as catalogue inquiries and payment gateway integrations. The latter are web designers, using JavaScript APIs to monitor frontend performance.
These web designers—like the fashion designers behind the company's distinctive garments—are in pursuit of aesthetic perfection. For them, New Relic Insights™ serves as an invaluable tool for optimising the user experience and interface. By tracking clicks and user flows, the designers get a clear idea of what's working and what's not. The marketing and business teams can then use this data to drive more traffic to—and through—the site.
Recently, luisaviaroma.com got its first major overhaul in 15 years. As a result, the formerly single-page application now has a revised architecture and increased resources that enable it to provide a slicker, more dynamic, and generally sexier experience. This new and improved website also offers greater potential for in-depth performance monitoring.
"Previously, many events and customer behaviours went untracked", says Testa. "Errors and problems were not so simple to understand". Today, that's all beginning to change as the team puts New Relic Browser™ to work to achieve a deeper understanding of user experience.
From its humble beginnings on a cobbled Florence street, Luisa Via Roma has grown into a company that fuses classic design with cutting-edge innovation in technology as well as fashion. For this outfit, New Relic makes the perfect accessory.
Keeping Up With Constant Change
No one knows better than fashion retailers how quickly customers' desires can change—the look that was all the rage just yesterday suddenly becoming unstylish today. To achieve the continuous delivery that allows Luisa Via Roma to keep pace with customers' shifting preferences, the company turns to New Relic Synthetics™—a tool Testa describes as "the last frontier in our integration tests".
By running a range of synthetic transactions against all new code, Testa and team can roll out new features and versions with no down time and minimal fear of unexpected errors. What's more, on the rare occasions that errors do occur, Testa is able to use New Relic alerts to find out about them quickly. By helping Testa differentiate between behind-the-scenes issues and those causing real customer headaches, alerts enable the retailer to prioritise problems that are having a direct impact on sales.
Online Shopping That's Accessible to All
In its early days, e-commerce appealed primarily to the young and tech-savvy (with the exception of Mrs. Snowball). While this has changed somewhat over time, as recently as 2014 individuals over the age of 65 still comprised only 2% of online purchasers. For an online supermarket, this is a problem since a large part of its appeal stems from making shopping easy for older customers. But how easy is easy enough? To answer that question, online grocer Bringmeister turned to New Relic's powerful software analytics solution. Now, the company is able to get real-time data on how customers are interacting with its site, where they're getting hung up, and what processes need to be improved to provide the "trivially easy" experience essential to all of its customers.
How Bringmeister Uses Analytics to Optimise the Online Grocery Shopping Experience
Founded in 1997, Bringmeister GmbH is an online grocery store from Kaiser's Tengelmann, a German chain of supermarkets with more than 550 stores across Germany. Offering more than 8,000 items—ranging from fresh groceries to drugstore products—Bringmeister makes deliveries directly to customers' doors in the Berlin and Munich markets.
Bringmeister allows customers to order groceries from the comfort of their living room and have purchases delivered at their convenience. The secret to the company's success is ease of use. "If the website is too slow, customers can't find the products they want, and if the checkout process isn't trivially easy, people won't use our service", says Urs Martini, chief technology officer at Bringmeister. "The user experience is our top goal because not only do we want to attract younger clientele who grew up using technology, but older people as well".
But achieving this goal wasn't an easy task for Bringmeister because it had very little insight into real-time website performance. "When I started here a year ago, there was no real performance data available", Martini says. "We had to rely on monthly reports from our server hosting company for information about availability and performance".
Martini knew his team needed a better way to identify performance bottlenecks and pinpoint their root causes. Magento—Bringmeister's e-commerce platform—uses an EAV (entity, attribute, value) database design to achieve nearly unlimited scalability. However, the platform includes hundreds of database tables and requires relatively complex SQL to retrieve data. It didn't take long for Martini to determine that Bringmeister needed New Relic.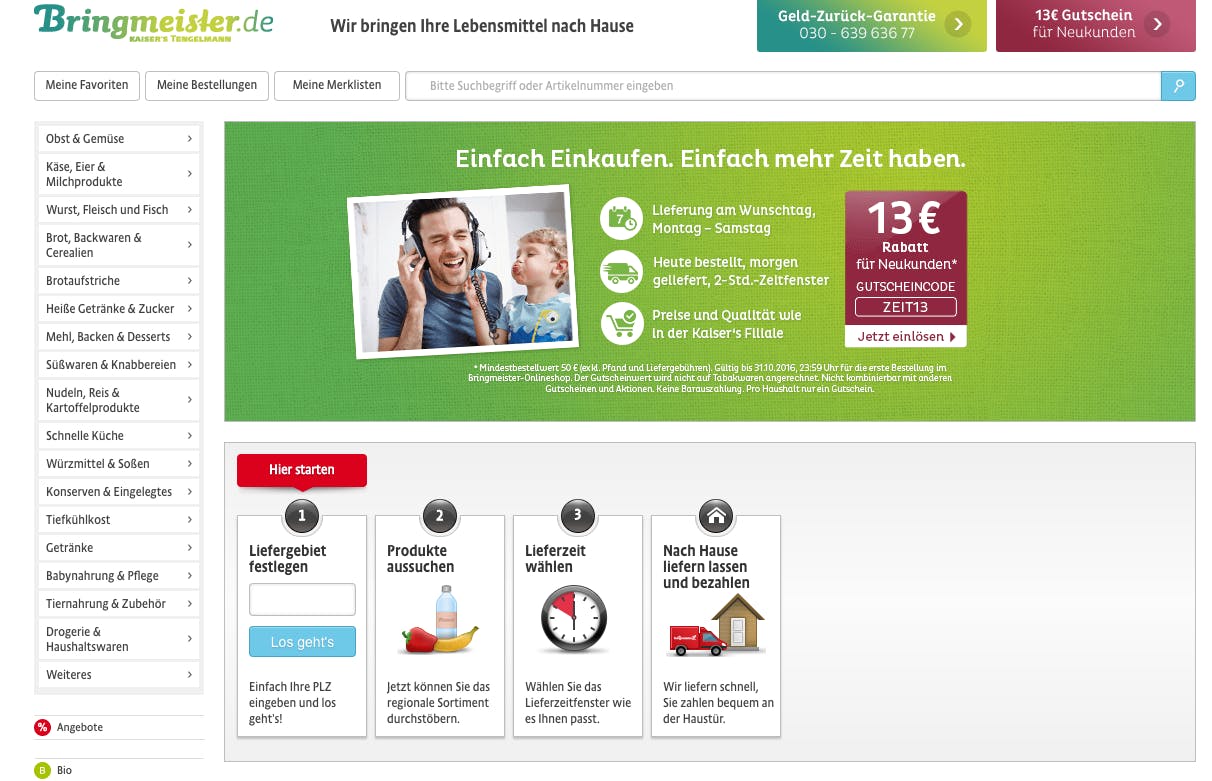 Having used New Relic in previous jobs, Martini knew that it offered the best software analytics solution available for delivering insight into real-time and historic performance of both the website and the e-commerce software powering it. "New Relic gives you the data you need right out of the box, with no extensive configuration or code changes", he says. After starting with New Relic APM, Bringmeister added New Relic Browser to its toolkit as well.
New Relic quickly became Bringmeister's core tool for tracking important key performance indicators. "New Relic is the best tool on the market", says Martini. "It's a catalyst for change and improvement that helps us understand exactly where to focus our time and effort for the greatest impact".
To make the online grocery shopping experience attractive to all types, the Bringmeister DevOps team understands that its website performance must be close to perfect. That's why Martini so appreciates New Relic's ability to track performance issues down to the transaction level to uncover the cause of problems. "With New Relic, we can see why suddenly one customer is hanging for 30 seconds", says Martini. "Whether it's a database lock, a dependency from an external system that is experiencing problems, or some other performance issue, we can use session traces in New Relic to see exactly what is going on".
The Bringmeister team is now planning a major surge in performance optimisation efforts thanks to the insight that New Relic provides. "New Relic is extremely helpful for identifying areas where we can further optimise, whether they are quick wins or something that will take greater effort", says Martini. "The performance optimisation projects on our roadmap right now are there solely because New Relic helped us identify them".
Making the Case for the Cloud
Even though every company under the sun seems to be migrating some or all of their IT environments to the cloud to save money and gain agility, that move still represents a complex and costly undertaking for most. Thus, when Bringmeister's IT folks decided it was time to move the company's digital platform to Amazon Web Services (AWS), the DevOps team turned to New Relic to demonstrate the value of that effort. Explains Martini, "New Relic confirmed that it was the right step to take. For instance, we could show that performance had improved and downtime was reduced. Before migrating to AWS, our uptime was 99.5%; now it is 99.995%".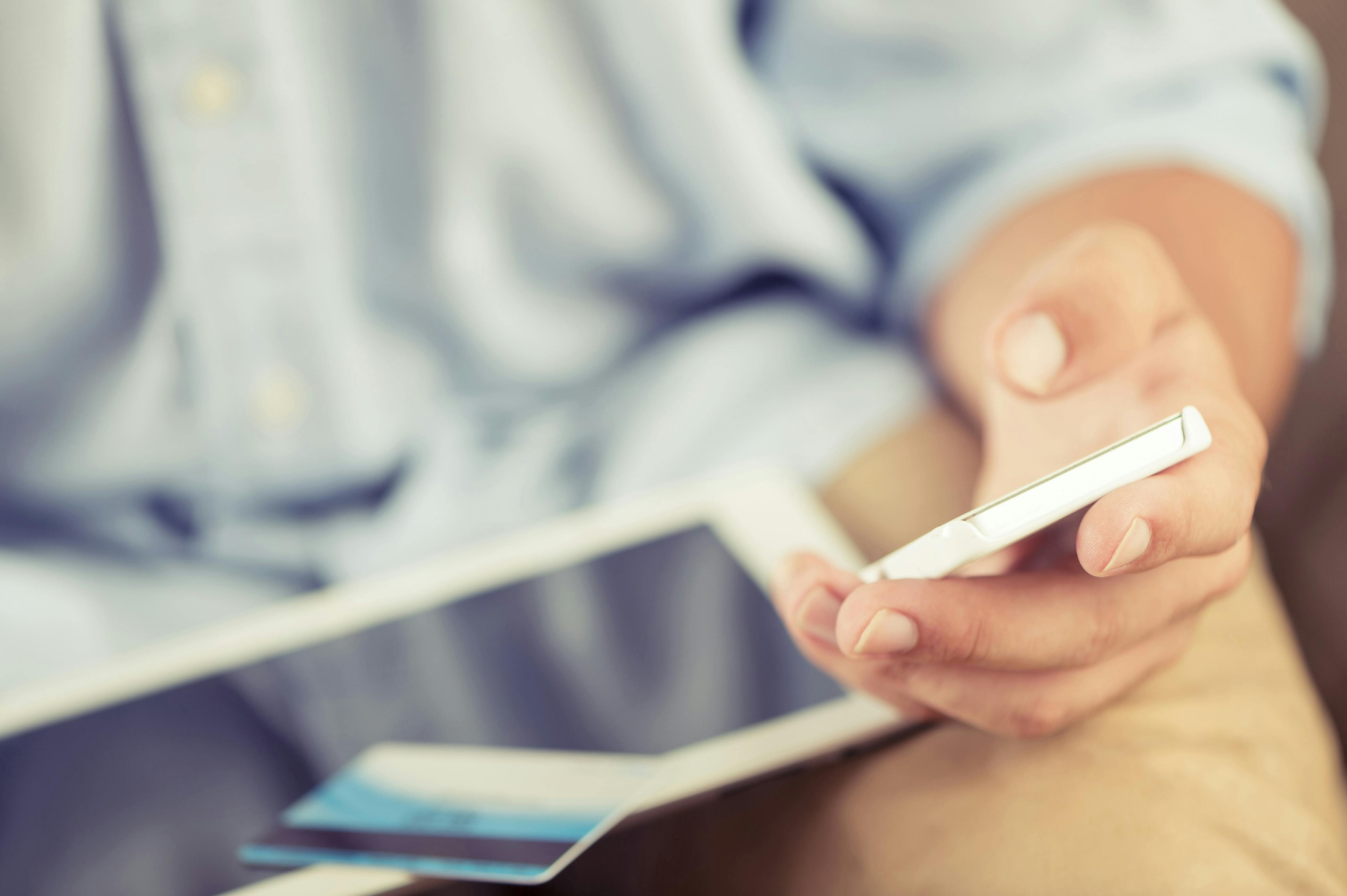 Ensuring Peak Performance—In High Season and Low
German digital content leader Tomorrow Focus AG knew a good idea when it saw one. That's why it bought a majority share in the Swiss hotel booking company HolidayCheck just two years after that company's founding. Double-digit yearly growth, however, and expansion into multiple European markets left the HolidayCheck development and operations teams struggling to keep pace—especially during peak travel times when the load on its digital platform would skyrocket. Knowing it needed better insight into performance and the deep analytics required to identify problems before they reached users, the company turned to New Relic. Today, HolidayCheck relies on the New Relic Software Analytics Cloud to ensure constant monitoring and continual release of the features and functionality its globe-trotting user base demands.
How HolidayCheck Made Vacation Planning a Cinch—Even During Peak Travel Times
Frustrated with the lack of authentic information available when choosing hotels, Markus Schott and Sascha Vasic decided to create a website featuring reviews from actual travelers. In 2004, the fruit of their labors—the Switzerland-based HolidayCheck—was born. Today, the company has German-language websites in Germany, Austria, and Switzerland as well as a Polish-language site. HolidayCheck is also available as mobile applications on Apple iPhone and iPad as well as Android devices.
As the most visited travel website in Germany, HolidayCheck gets 25 million visits per month, and includes 11 million reviews and several million user photos and videos of more than 500,000 hotels. And these are just the numbers for the German-language portal.
Not surprisingly, double-digit yearly growth creates serious challenges for the operations team, which must support an ever-increasing amount of code. As traffic during travel booking seasons continues to swell, the changing expectations of customers drive the development and frequent rollout of new features and capabilities.
Previously, the HolidayCheck infrastructure was running on a managed hosting environment, giving the ops team little visibility into application behaviour and health. "We only had a few Munin graphs and Nagios checks providing us with limited information", says Maximilian Schöfmann, head of operations at HolidayCheck. "As a result, we had frequent performance issues, small outages, and customer complaints—all of which were difficult and time-consuming to resolve because we didn't have the right data".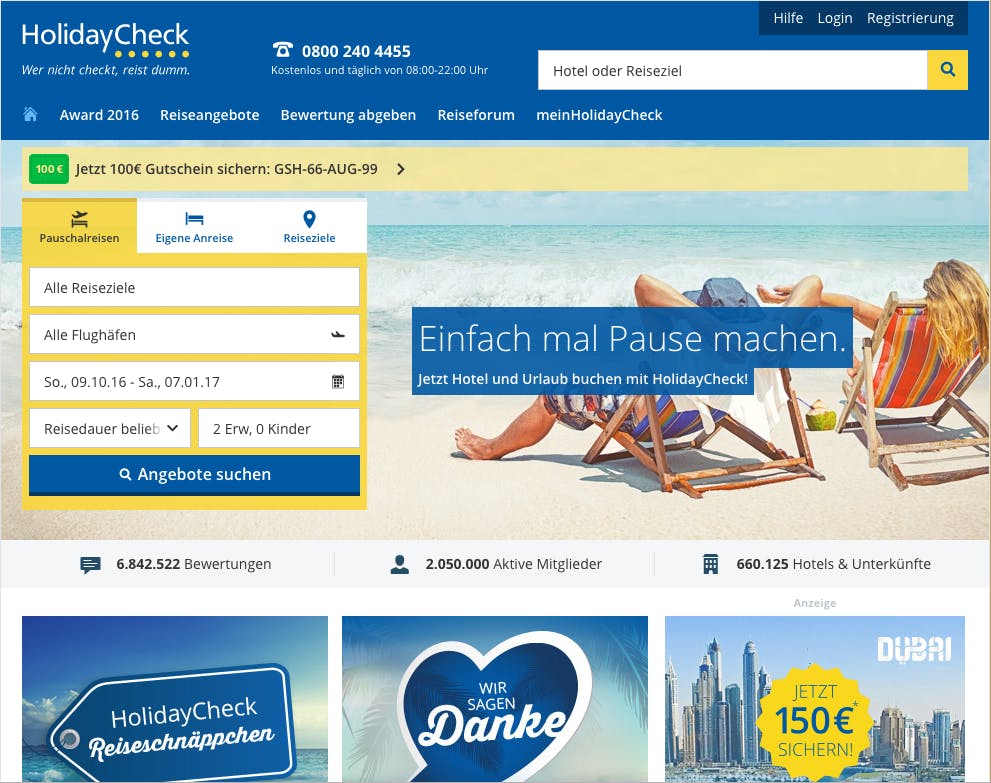 The HolidayCheck team knew it needed better visibility into performance and deeper analytics to help it resolve issues faster and prevent them from occurring in the first place. It found a solution in the New Relic Software Analytics Cloud. Today, HolidayCheck relies on New Relic APM, New Relic Mobile, and New Relic Plugins to help the dev and ops teams resolve production issues quickly and optimise its applications for a better customer experience. The company uses New Relic to monitor its older, LAMP-based applications as well as new Scala and Node.js services running on Amazon Web Services.
The travel company finds software analytics to be particularly helpful when it comes to handling the seasonal traffic spikes that HolidayCheck experiences. "During the summer when people book last-minute trips and in January when the new travel catalogues come out, we experience three times the traffic we see in other months", says Schöfmann. "New Relic helps us conduct load testing before the high season and plan our capacity needs accordingly. It also helps us resolve any other bottlenecks we find ahead of our peak usage times".
For HolidayCheck, having this type of visibility has been a key enabler for moving to a DevOps approach. "Before New Relic, there was a wall between developers and operations", says Schöfmann. "Today, all our teams can look at the same data. New Relic helped us bring together operations and development".
With its DevOps approach and insights from New Relic, HolidayCheck can now fix problems faster than ever—often before customers even notice. "New Relic gives us a visual early-warning system for performance issues", says Schöfmann. "As a result, we reduced our mean time to resolution from a half-day or more in the past to a matter of minutes".
In the process New Relic has also helped free up developers' time for building new features and optimising application performance. Says Schöfmann, "New Relic helps us identify, plan, and verify optimisations—giving us the confidence to release code often and quickly".
Making it easier and faster for customers to book travel is key to growing the company, and New Relic plays an important role in achieving that goal. As HolidayCheck moves to a next-generation microservices environment running on Docker and Apache Mesos, New Relic's Docker monitoring will enable it to take advantage of the additional flexibility and speed to ensure an even better customer experience.
A Single View for Superior Performance
For HolidayCheck, one of the biggest advantages of New Relic is that it provides a single interface that operations, development, and quality assurance teams can employ to visualise performance and customer experience throughout the technology stack. As a result, HolidayCheck can now track performance issues wherever they occur.
Explains Robert Jacob, senior software developer at HolidayCheck, "New Relic saves us time by enabling us to quickly drill down into the root cause of a performance issue—whether that's in the native mobile application, the backend, or a third-party service. Obviously this translates to a huge improvement in customer service".
In today's highly competitive e-commerce landscape, the success of your company directly correlates with how quickly you're able to pinpoint and solve performance issues. After all, poor website performance translates into lost revenue, brand damage, and additional support costs for your company. And when it's peak shopping season, the pressure can be especially overwhelming.
To help them ensure a positive shopping experience for customers, e-commerce companies just like yours are turning to a SaaS-based software analytics platform to improve performance and ease application management and monitoring. Are you ready to arm your team with these cloud-driven capabilities to increase revenue and drive business growth?