Modernizing with AWS: Rehosting
Get your free whitepaper on how to "lift-and-shift" your applications the right way.
---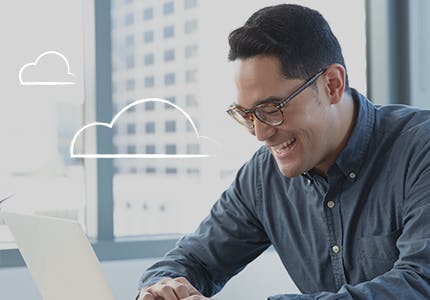 The first step in any AWS rehosting initiative depends on understanding your current applications—and then being able to make an informed decision on whether rehosting is the right approach for you. "Informed rehosting" is based on real data, and means using that data to reduce your risk, streamline your effort, and ensure you're able to clearly measure success of any migration project.
Download part 1 of our series on Modernizing with AWS for step-by-step guidance on rehosting your applications. You can see how to apply the five pillars of the AWS Well-Architected Framework, plus:
The what, when, and why for effective rehosting
How to mitigate risks effectively in your rehosting projects
Data you can use before, during, and after rehosting to help you achieve an efficient migration with measurable results
Get your free copy now!