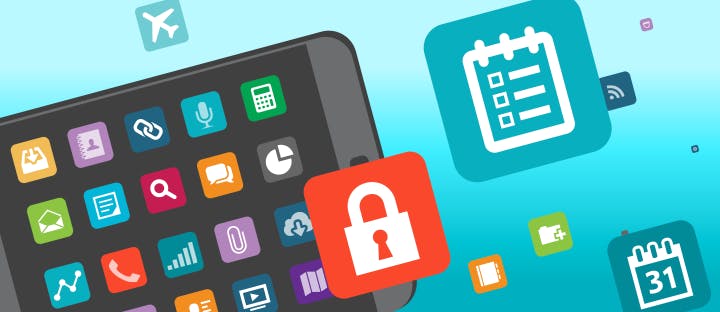 Although it can sometimes feel like the consumer app developers are having all the fun, those building business apps are often the ones making the most money. Many companies today are dependent on apps like Salesforce, Box or HipChat to improve their productivity and grow their business. But that means if your app fails, they experience the opposite end of the results spectrum: lost productivity and more time wasted troubleshooting.
The best way to meet business users' expectations is to go through the following five-step process.
Strategy: The initial phase of building a business app should be focused on creating a roadmap of the process you'll use to achieve your goals. You should study your space and your competition, and think about which platforms you'll develop for and how they integrate with third-party services. For example, if you're looking to build an e-commerce app, explore different payment options you might want to integrate into your mobile app. Being thorough and accurate about the reasons behind your decisions gives you the best opportunity for success.
Design: With a strategy in place, you can now focus on designing the app. How will your audience be interacting with your app, and who will that audience be? Will it be worth localizing your app? What should the user interface (UI) look like? Consumer apps have set high standards for mobile UX, functionality, and performance, so spend extra time documenting requirements analytics, object abstraction, UI design and so on to get design started on the right foot.
Development: In this phase, you'll determine what your development environment will look like. Security should be of utmost importance, especially when developing apps for businesses, which may be dealing with sensitive information. When doing so, keep user experience top of mind, and develop code in a way that allows performance and security to be monitored throughout the app's deployment and use.
Marketing: There are various channels in which you'll want to market your app, be it billboards, social media, blogs, email, directories, or other sources. You should also think about building in mechanisms to track usage and encourage sharing of your app. The key is to make sure that potential users know the app exists, like it, and share it with their peers.
Post-launch management: Don't wait for bad reviews and low ratings to find out that your app is having functional issues. It's always a good idea to use mobile application performance management if you want to make sure your app sticks. Refreshing your mobile content will also help to keep users coming back for more.
Learn More