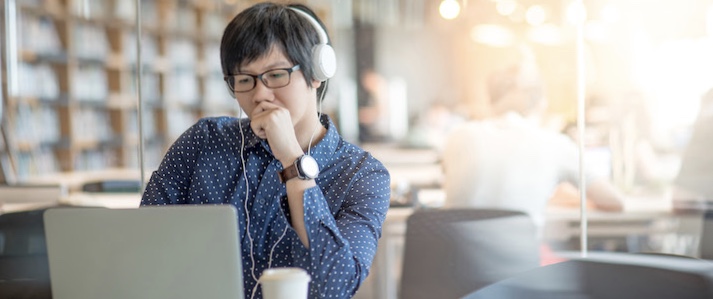 Open Universities Australia, a leader in distance education, was originally founded in 1993 as Open Learning Australia before becoming OUA in 2004. OUA's core belief is that quality education should be available to everyone, from anywhere, regardless of previous study experience. It has long been a pioneer of innovation, using technology to empower students and offer flexible, online higher education. Its teaching, learning, and assessment platform, Open2Study, offers 170 degree programs and more than 1,380 subjects from 12 leading universities. OUA also created Open Training Institute, a Registered Training Organisation (RTO) offering online Vocational Education and Training (VET).
Digital challenges, disparate systems
Open Universities Australia had been through a large digital transformation following a change of strategy in 2016. It had reached a stage where it wanted to simplify its tech landscape to fit the new strategy. 'In the past, we were using multiple technologies, and the individual teams had their own tools, monitoring and performance testing, and other tools that they were using. So any information that was gathered about monitoring and performance and the health of these components was segregated into different areas and different buckets of data', explains Srini Nori, head of design, build, test, and implement at Open Universities Australia.
This meant that everyone across the organisation was looking at their own data, making it difficult to identify the root causes of problems quickly and to address them. OUA used a range of technologies, from running its website on Sitecore to hosting business applications on AWS cloud infrastructure, with other applications in Salesforce. It was clear that OUA needed a more holistic solution.
Paving the way for deeper insights
OUA had used New Relic in the past, but for only one part of its technology stack. As OUA moved fully into the cloud, it turned to New Relic as the ideal digital intelligence solution to take a deep, holistic view of its complete tech environment.
'We felt New Relic fit very well into our ecosystem. It already had the ability to integrate with all our cloud-based components, such as Java and Lambda services', Nori says.
It took 'minimum effort' for OUA to configure New Relic and get it up and running. The New Relic tech team were on hand to offer any support needed, but initial deployment was generally simple and seamless.
New Relic APM is now used across all of OUA's applications: its website, CRM, ERP, all integrations, and everything else, both from an APM and an infrastructure perspective. OUA is carrying out end-to-end monitoring of all usage of its platform from its students' perspective, as well as tracking how the organisation communicates to its partners. The DevOps team are also active users.
'We can now continuously improve the experience of our students in terms of where any bottlenecks are, and what improvements we need to make', Nori says.
New Relic benefits extended beyond IT
New Relic APM has driven big improvements for OUA. Above all, it has helped the organisation become less reactive and more proactive towards customers and partners. By the time a user identifies a problem, OUA is already working on it.
Many manual tasks are now automated, with OUA switching from building monthly SLA tech reports for the executive team to using New Relic's live SLA reports.
Team sizes are also reduced, with a smaller team now able to solve problems faster.  Having all the data in one place—with information from one single monitoring system rather than four different ones—has also led to a 20-30% reduction in infrastructure, resulting in thousands of dollars in cost savings.
OUA still works to continuously improve the system. It's building more insights now and dashboards to ensure that some information is filtered out, so people get what's most relevant and critical. Certain existing policies and alerting mechanisms are being configured on New Relic.
'Our current efforts are to make sure it's not just an IT tool, but it's actually a business tool. We're making it relevant to the entire organisation, not just to IT', Nori explains.
OUA is so happy with the results that it is looking to expand its use of New Relic even further, extending it to data centre infrastructure as well as to non-production environments.
Nori concludes, 'With New Relic, everything is incredibly different to how we were doing it before. We release a lot faster and a lot leaner and a lot smaller today, because of the ability to monitor every single component in one place. We can quickly react to and fix problems. It's been a really positive experience.'