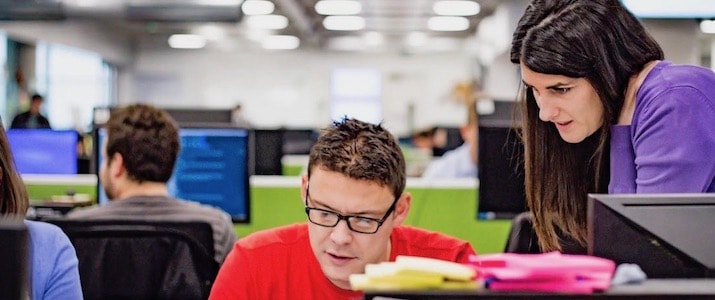 With the number of online shoppers increasing every year, customer expectations of web retailers these days are high—from the start of the transaction all the way through to the final step: product delivery. Competing in today's dynamic e-commerce environment demands that retailers get their delivery strategy and execution right. Get it wrong, and you'll lose more than just customer loyalty. 45% of online shoppers have abandoned a shopping basket on a retailer's site because of unsatisfactory delivery options, and 38% say that, following a negative delivery experience, they would never shop with a retailer again. 
This was the opportunity the founders of cloud-based enterprise delivery management platform MetaPack tapped into. Working closely with leading retailers such as John Lewis, Marks & Spencer, Tesco, ASOS, Carrefour, Superdry, and Halfords, MetaPack provides delivery management technology to enterprise retailers and brands. Its platform integrates 400 carriers and 4,000 delivery services, ensuring retailers and brands can offer the best delivery options to their customers. 
'Following the explosive growth in online shopping and through key acquisitions, MetaPack has grown from delivering 200,000 parcels each day to now delivering 1.2 million parcels daily', says MetaPack Head of Technical Operations Lukasz Ciechanowicz. 'On peak days this can grow to 3 to 5 million parcels. It makes us very aware that we have the power to spoil someone's Christmas, which is a huge responsibility.' 
Technology is at the center of MetaPack's business with system availability and response time as key performance indicators. It used Nagios to monitor the service, and Pingdom to monitor CPU and memory usage. However, as Ciechanowicz explains, 'When customers complained about slow performance, or they couldn't generate a parcel label, we would need to run API checks or laboriously go through data log files to identify what was wrong and fix it. This was time-consuming and, as we could only respond once things had gone wrong, it negatively affected our customer relationships.' 
Real-time monitoring speeds issue resolution
MetaPack realized a real-time performance monitoring approach was necessary to help it identify problems before customers were affected. Implementing New Relic APM provided the deep insight into application performance that multiple teams across the company needed. The support team relies on New Relic dashboards to monitor performance and watch for errors, while the development team uses the historical analysis to verify that when new code is released into production, it has the desired performance-boosting effect rather than causing a performance degradation. 
The ability to drill down into each transaction and understand the detail behind it is of huge value to Ciechanowicz and the team: 'With APM we can follow the path of sub services and focus in on particular pain points. This has allowed us to tune our application in exactly the right place and get the best out of our infrastructure. Alerts are now so detailed that we can direct them straight to the team best placed to fix them the fastest. It drastically reduces our time to detect and fix issues.'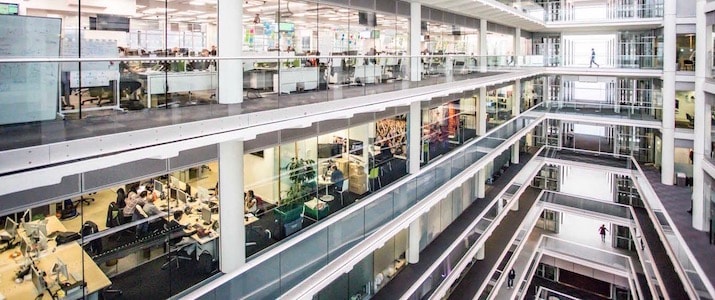 Turning happy customers into 'sticky' customers
When MetaPack makes changes to its frontend, it needs to ensure the customer experience is not adversely affected. New Relic Synthetics allows Ciechanowicz's team to simulate a real customer experience; errors uncovered by Synthetics are then used by development teams to fix problems before customers experience them. MetaPack can now make interface changes which are fully tested before customers engage with the software.
New Relic Insights was initially implemented to help MetaPack verify that it was meeting its service-level agreement (SLAs). MetaPack could provide some of the data but it was a manual effort to turn this into a management report. New Relic Insights collects real-time event and metric data from other New Relic products and allows MetaPack to organize, query, and visualise the data to manage its SLAs in much greater detail and transparency. 'Since then we've expanded Insight's use', says Ciechanowicz, 'and it now provides fault-finding analysis, fault diagnostics, triggers alerts when a specific service is down, and gives us comprehensive dashboards.' 
All of this is very important, as penalties can be imposed on MetaPack if an SLA is not met. However, as Ciechanowicz warns, even without an SLA, customers who are dissatisfied with their delivery may look for other alternatives. 'We get paid by the volume put through us, so a slight change in customer loyalty will have an impact on our bottom line', he says. 'Having New Relic Insight lets us highlight problems and pre-empt them. This leads to happy customers who tend to be sticky customers.'
MetaPack uses New Relic Infrastructure as its dynamic infrastructure and server monitoring solution. Ciechanowicz says, 'With a modern tool like New Relic Infrastructure we can easily spot when a service has stopped working and trigger alerts accordingly. Retailers are not very forgiving, and while we can't always prevent an outage from happening, Infrastructure helps make our recovery time as fast as possible.'