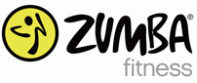 Why New Relic
New Relic's features including RUM and App Topology Map are essential to managing performancefor rapidly growing B2C and B2B business around the globe.
Highlights
New Relic mandatory – manages every Zumba application, monitors every server.
New Relic is part of Zumba culture.
Developers and DevOps teams forged stronger, more efficient working relationship.
Zumba® Fitness uses New Relic to help ensure that its global fitness business provides a superior online customer experience.
Founded in 2001, Zumba® Fitness is a global lifestyle brand that fuses fitness, entertainment and culture into an exhilarating dance-party workout. Coined "fitness-parties," Zumba classes blend upbeat world rhythms with easy-to-follow choreography, which provide effective, total-body workouts. Based in Hallandale, Florida, Zumba is one of the largest branded fitness programs in the world – reporting more than 12 million weekly class participants, in over 110,000 locations, across more than 125 countries.
The Zumba® Fitness lifestyle is rounded out by the company's many consumer product offerings, including DVD sets, music collections, Zumbawear® fitness apparel, footwear for both men and women, and video games – all offered via Zumba's global online stores.
Challenges
As a leading fitness lifestyle provider, Zumba Fitness ("Zumba") has enjoyed rapid global growth with more than 50% of its 2011 growth coming from outside the United States. Zumba's online stores are available on every continent and in more than 80 countries around the globe. With self-imposed performance objectives, the Zumba team is keenly aware that superior performance is essential for ensuring exceptional online service for both its B2C and B2B customers.
For hosting Zumba relies on Amazon AWS, currently using more than half of the 20 services offered in the AWS suite. Zumba's global business is highly dynamic with peak demand occurring during daylight hours of each region. AWS simplifies the scaling process to support "follow-the-sun" traffic loads. The ability to scale hosting resources (servers, storage, elastic cache, etc.) up and down as needed with minimal effort is vital. CloudWatch, Amazon's hosting environment monitoring tool, is essential to the team's ability to manage the technical infrastructure that supports their rapidly growing business.
Rapid growth has presented app performance challenges to the Zumba team, particularly in getting a clear picture of end user performance in various locations around the globe. The team had been using a combination of home grown and open source tools that included Scout, Exceptional, internal log scripts, and the like, which required working across multiple environments – a cumbersome and time consuming process. Additionally, mobile access created its own performance challenges. Zumba was finding it increasingly difficult to stay ahead of performance issues, let alone preventing them.
With 2000 to 3000 requests per minute, 1 million unique visitors and 35 million total visitors each month, the Zumba team knew they needed a more efficient and effective way to monitor and manage performance.
Solution
When New Relic announced its PHP agent, the Zumba team was convinced it was the tool they needed. Installation was easy and New Relic's consolidated view of performance across the stack improved team productivity while allowing them to decommission several of their old performance monitoring tools.
New Relic rapidly became the core component of Zumba's performance monitoring strategy. As Douglas Jarquin, Zumba Technical Operations Manager says, "New Relic manages every application that Zumba uses to do business on a day-to-day basis. The App Server Overview page is hugely important to me. It gives me a summary of all the metrics I need to know about every minute – average response time, CPU across my 32 productions servers, my Apdex score. Understanding the correlation between average response time and browser load time is critical to understanding the overall end user experience. So is monitoring and measuring throughput. New Relic delivers insight across all three of these dimensions in a single integrated performance monitoring tool."
Global fitness program provider Zumba Fitness maintains peak application performance with New Relic Using New Relic has changed the way the Zumba team goes after performance issues. "Prior to New Relic, we would see the problem and know how to fix it, but we didn't really identify the root cause," comments Douglas. "We simply didn't have the time. Now with the proactive alerts, we put a fix in quickly, and then we go and find the root cause so we can prevent that situation from happening again. Having everything in one interface where you can line up the event flags and can see it all together is really, really useful to us."
About 10% of Zumba's structure is on servers where server performance rather than application performance is important. The company had been using a cluster monitoring tool to monitor CPU, memory, and storage consumption, as well as certain other thresholds. New Relic's Server Monitoring feature provides the same information consolidated in a single unified interface in the context of application performance information, making it easier to use and thus improving productivity. Putting New Relic on every server is now mandatory, even when application performance is not critical to that server's function.
The diagrams in the Application Topology Map (App Map) feature allow the team to see all the external services being used by Zumba's applications. In fact the team often sees when an external service is going down before the third party provider knows it. Douglas comments, "It used to take us days to build a topology, if we even had the time to do it, and now it is just included with the product – 'batteries included'. We have vision into our whole ecosystem, end-to-end. We see the low hanging fruit to focus on, the stuff that can make a difference in our infrastructure pretty quickly."
App Map has also proven to be helpful in Zumba's hosted environment. "It's an invaluable piece of our monitoring, giving us insight into parts of the infrastructure that we don't own, and giving us more influence and control over our extended environment, often helping us prevent problems before they occur. It helps us keep tabs on our hosted infrastructure and when combined with CloudWatch, it's a great second set of eyes on the issue." The team finds that Transaction Traces are not only great for drilling down to find errors, but they also offer a valuable
historical perspective. The team can see how a particular page behaved yesterday or last week so they can easily pinpoint the source of the performance change.
As a multinational company, Real User Monitoring (RUM) is particularly vital to the Zumba team. Prior to RUM, the team used several tools - a browser plugin and a Google plugin. The results they received from the two tools didn't match and the team was faced with conflicting data. RUM eliminated that issue, providing the team with a performance baseline from which to measure performance improvements.
Douglas comments, "I love the way New Relic implemented RUM – it was really sweet. It was included in the latest release, and we didn't have to change our configs to activate it. Browser load time is the most important metric to our CTO, and the worldwide Apdex map is really cool. It tells both our CTO and our team if there are any performance issues on a country by country basis. Our goal is to deliver superior performance to every country and RUM is critical to achieving that goal."
Using RUM, the Zumba team loaded some key assets onto their Content Delivery Network (CDN) across 45 locations
all over the world. They could measure the global impact of these changes. In the United States, they saw a little less than a one second or about 9% page load time improvement, but in some countries they measured a 30% improvement in average load time - enough to significantly impact end user experience and satisfaction
"New Relic is part of our culture. When I speak 'Apdex' with engineers, they totally get it."
Results
The Zumba developers and DevOps teams have forged a stronger, more efficient working relationship using New Relic. Douglas comments, "New Relic is part of our culture. When I speak 'Apdex' with engineers, they totally get it. Both our developers and DevOps teams love the product. They may use different parts of the tool but they both use the same interface creating faster, easier, more efficient communication across teams. Not all tools can achieve that. I can send a developer a link to a specific page we've identified using New Relic and that streamlines the process for him and helps us get a faster result. It's a big productivity booster for all of us."
When Zumba releases marketing campaigns, promotions, flash sales, etc., it's the technical team's job to make sure the company can both support the traffic and measure the successes from these activities. New Relic is an essential part of that process making sure that the application and technical infrastructure that are critical to Zumba's business results run at peak performance.
Douglas sums it up this way, "New Relic is essential to Zumba's ability to grow our business worldwide. It helps us scale for growth. It provides our CTO and our technical teams the information we need to monitor performance all the time and helps us prioritize our work by pointing out the next performance opportunities. We love the tool. It's intuitive and easy to use. New features like RUM and Server Monitoring are delivered as standard parts of the product and the engineering behind the new features is consistently excellent."
Learn More About How New Relic Can Help Your Business
Contact Sales