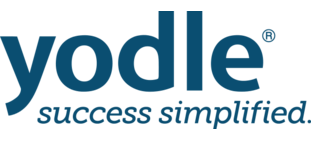 Why New Relic
Provides easy-to-use, self-service software analytics while shifting to a cloud and container-based microservices architecture
Highlights
Supports DevOps culture and encourages developer ownership of production code
Accelerates code deployment to 400 deployments per month
Improves code quality and customer satisfaction
How Yodle Deploys Better Code Faster and Safer
Whether they're selling cars, cleaning windows, styling hair, preparing taxes or providing chiropractic care, the best small businesses offer passion, vision, and expertise—plus a personal touch that customers love.
But reaching those customers isn't always easy. For even the savviest small enterprise, online marketing can be daunting at best and, at worst, a complete non-starter. With technology, best practices and proven techniques all evolving constantly, business owners have their hands full trying to master essential yet specialized skills—all while keeping their existing customers happy.
That's where Yodle comes in. Through products such as Marketing Essentials™, Yodle offers complete platform-as-a-service online marketing solutions, tailored specifically for small businesses. From website design, email marketing and social media presence to SEO and customer reviews, Yodle leverages the latest technology to build ever-better solutions for its more than 50,000 customers.
A cloud and container-based microservices approach
Those customers hail from a range of different "verticals", including automotive, health, legal, home services, and more. "We know, based on our own data, what works for our customers based on the vertical they're in," says Cris Stauffer, senior director of test engineering. "This means we've developed different data-driven strategies for a dental practice and a locksmith.
" That data-driven knowledge means that Yodle's customers can stay focused on doing what they do best, confident that their online marketing is as good as it can be.
But constantly rolling out new iterations presents significant challenges for Yodle's development teams. To meet those challenges, and stay agile and effective, the company adopted a cloud and container-based microservices approach, deploying New Relic Software Analytics products across its stack to ensure a smooth transition.
"Giving so much control to our developers, we needed a very efficient and effective monitoring solution, that solution was New Relic."
Flexibility and adaptability through microservices
In August 2014, Yodle began to migrate to a cloud-based Platform as a Service (PaaS) architecture. This involved introducing Mesos, Marathon and Docker as an abstraction layer over existing hardware. It also enabled a shift from a monolithically-deployed service architecture to one geared towards on-demand release. The process of decoupling engineers and establishing containers began with edge services and gradually moved to the core of the application.
"Instead of certifying and releasing this monolithic artifact, we wanted to give teams the flexibility to build and deploy pieces of our platform on an as-needed basis," says Cris Stauffer. That flexibility allows product managers to evolve the product in real time, meeting demands as they arise. "It allows us to quickly adapt to the changing landscape," adds Barak Shechter, engineering manager and lead engineer for architecture, platform and tools.
That means between 400 deployments every month, with up to 10 new services rolled out in any given fortnight. It means over 200 microservices, with a further 80 macroservices in the process of being decomposed. All of which facilitates crucial innovation, but also adds complexity. "Instead of having three or four applications, now we had hundreds," says Stauffer. That necessitated giving engineers more ownership of their work—more freedom to push new code out.
"Giving so much control to our developers, we needed a very efficient and effective monitoring solution," says Shechter. That solution was New Relic.
Continuous, safe delivery
Yodle places a high value on its DevOps culture, and on its practice of continuous delivery. Supported by the detailed insights offered by New Relic, the company operates a "canary pipeline" that ensures each new deployment achieves its goals—and does no harm.
The pipeline consists of three deployment stages: isolated, partial and full. In the first, synthetic transactions are run against the application to verify that the service is functioning appropriately. Real-time reporting from New Relic allows for rapid rollback in the event of any issues. In the second, partial stage, around 10 percent of traffic is directed towards the new iteration. Again, any problems are instantly visible, ensuring they can be dealt with before any impact is felt by the user. Finally, when everything looks good, full deployment can proceed.
"Code makes its way into production in the safest manner possible," says Chief Technology Officer Daniel Rolnick. "I don't want any of my end customers to be impacted, because that's important for my business. I don't want my developers to be slowed down, because that's important for their flexibility, as well as our nimbleness as a company. Those strategies have to merge and meld together."
With New Relic providing deep, reliable insights every step of the way, that merging and melding becomes a smooth and continuous process.
Monitoring solutions that evolve and improve
It was during a 2015 hackathon that Yodle first tried New Relic and quickly realized its potential. What began with one team seeking out a SaaS-based analytics tool on an experimental basis rapidly turned into a company-wide deployment. "We had that moment: 'This is exactly what we need, exactly what's been missing—so let's get it everywhere,'" says Cris Stauffer. "We did that hackathon in one day and since then we've been on a tear to integrate [New Relic] with all of our products."
That rapid, stress-free roll out could never have happened with a monitoring solution developed from scratch in-house—a complex process that would also have been unnecessarily expensive. As Yodle keeps building innovative marketing solutions so its customers don't have to, the company relies on New Relic to do the same when it comes to analytics. "We can see our monitoring system evolve and improve over time," says Daniel Rolnick, "without having to spend our own engineering dollars on that evolution."
Dashboards all around
With interconnected data and consistent tooling across New Relic products ensuring a familiar monitoring experience from one team to the next, Yodle's engineers have the confidence and support they need in order to focus on developing great products of their own. "It allows us to concentrate on what makes our business successful without that constant concern or paranoia that there's something wrong in production," says Cris Stauffer. "It's an independent view into the system that gives us that confidence to release."
No matter what new product a team is working on, or which particular vertical it's serving, New Relic dashboards are now a familiar sight all across the organization. "Almost every team will have one up on one of their monitors," says Daniel Rolnick. "As I walk around the office, I glance at each one of those dashboards and make sure I don't see anything new or scary." And even if he does, Mr. Rolnick knows that identifying and dealing with the issue will be fast and effective.
Learn More About How New Relic Can Help Your Business
Contact Sales