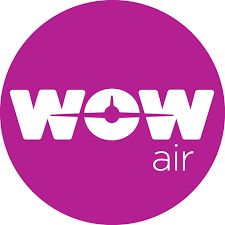 Why New Relic
Delivers instant performance and troubleshooting insight into in-house and third-party products
Highlights
Identifies the source of performance problems, whether it's custom software or third-party products
Alerts on performance issues before they impact customer experience or major sales campaigns
Provides visibility across the company into sales campaign success
WOW air Flies High with Digital Intelligence from New Relic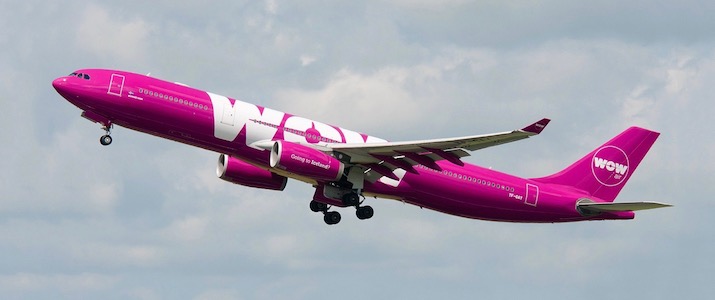 What does it take to disrupt a 100-year-old industry that serves nearly 4 billion customers a year? For WOW air, a low-fare, long-haul airline based in Iceland, it is providing the absolute lowest-cost flights with the goal of making air travel accessible to anyone. Indeed, limited time offers such as $69 fares from the United States to Europe make WOW air's guests (the airline prefers the term 'guest' instead of 'passenger') literally say WOW.
Founded in November 2011 and now serving 31 destinations across Europe and North America, WOW air has grown rapidly since its inaugural flight in 2012. The airline has transported an estimated 1.6 million passengers in 2016 and the company expects that number to reach 6 million by 2020.
Making travel affordable to everyone requires a highly efficient and innovative operation. That's where WOW labs come in. WOW labs is the airline's development and information technology (IT) team, which acts more as a laboratory for innovation and experimentation than a traditional IT group. The 35-strong team oversees everything from development and deployment of solutions to moving the WOW air technology infrastructure to the cloud with Amazon Web Services. A key element of the team's success is the real-time performance data and metrics it gets from New Relic.
Curing campaign concerns
When WOW labs began preparing to support the largest sales campaign in the company's history to that point, the team decided it needed a way to analyse in real time the performance of its software. 'As we set out to scale the infrastructure to sustain massive amounts of traffic from the new campaign, we weren't feeling confident that our environment could handle the load', says Kristjan Thorvaldsson, director of IT at WOW air. 'That's when we decided to deploy New Relic.'
Thorvaldsson describes what happened next: 'Immediately after installing New Relic, we could see the source of problems we had been dealing with for months. They were clear as day after only a few hours of collecting information.' At the time, WOW air's internet booking engine was based on .NET. 'New Relic's agent for .NET fit like a glove. We got so much valuable information from it that we decided right then to deploy New Relic for all of our Internet-facing infrastructure.'
'Immediately after installing New Relic, we could see the source of problems we had been dealing with for months. They were clear as day after only a few hours of collecting information.'
Taking to the clouds
As the company continued its high-flying success, WOW labs came to the conclusion that the previous infrastructure would not be able to keep up. It was time to begin the journey to the cloud. The company chose Amazon Web Services as its cloud provider and set about taking advantage of the agility, scalability, and cost-effectiveness cloud computing provides.
New Relic is an essential component in the new cloud-based infrastructure for WOW air. 'Based on experience with New Relic in our previous co-located environment, we knew it would be crucial for us as we moved to the cloud', says Thorvaldsson.
Turning a partner on to New Relic
The WOW labs team is such a proponent of New Relic that it convinced one of its technology partners to adopt the digital intelligence platform, too. 'That partner provides the sales system we are using', says Thorvaldsson.
WOW labs persuaded the partner to install New Relic to confirm performance issues WOW air was experiencing along with identifying the root causes of the problems. 'With New Relic installed on the partner's hosted software, we could see clear patterns that showed exactly what needed to be addressed', says Thorvaldsson. 'Whether it's a memory cache problem or the need for an extra index to help queries run faster, you can see it in New Relic in black and white. That means no more guessing and no finger pointing between us and our partners.'
After that experience, WOW air's partner also became an avid New Relic fan, integrating the New Relic product suite into its hosted software offering.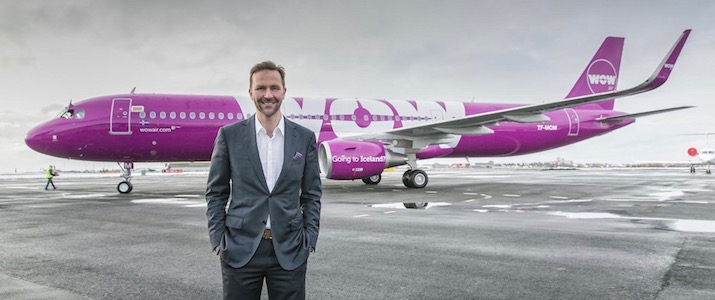 Sharing the success
The biggest campaign to date for WOW air was for the launch of its new service from San Francisco and Los Angeles. With New Relic as the navigator and co-pilot, the WOW labs team not only ensured that the online guest experience remained turbulence-free, but also created a way to share the real-time success of the campaign with other parts of the company.
'We ran two large screens showing a New Relic APM dashboard for each of the two regions where our infrastructure is running', says Thorvaldsson. 'People across the company, in areas such as finance and the call centre, got fascinated and could immediately understand how our online campaign was performing.'
When not in the midst of huge campaigns, the WOW labs team relies on New Relic Alerts to stay abreast of any performance issues that might arise. The alerts are shared and communicated via Slack, the tool the team uses for communication and collaboration, as well as email.
Flying higher
As the WOW labs team launches new technology—projects in development and on the drawing board include a new Internet booking engine, optimised web check-in, new features for the WOW air mobile app, and expanded self-service functions—it always includes New Relic as part of the launch.
WOW air is known for its humor, so Thorvaldsson brings his own humorous take on why New Relic is critical to the company's success: 'If you want pizza for dinner, but you're missing a critical ingredient to make it, then there's no dinner. New Relic is the pizza sauce. You have to have it if you want to succeed.'
Learn More About How New Relic Can Help Your Business
Contact Sales