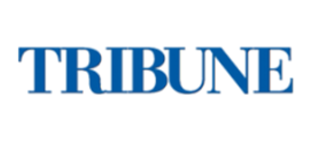 Why New Relic
A multi-platform shop, New Relic offered support for all of Tribune's main platforms and frameworks.
Highlights
New Relic offered support for multiple platforms and frameworks
Quick, simple implementation with rapid results
New Relic monitors variety of Tribune applications from backend content delivery services to more than 50 consumer facing websites
Tribune Technology Monitors Performance of 50+ Web Properties with New Relic
Tribune Technology is a subsidiary of the Tribune Company, one of America's leading news and information networks. Charged with managing the digital operations of eight major daily newspapers, 23 broadcast stations, and a number of national network site partners, Tribune Technology provides digital solutions for WGN America, the Los Angeles Times, the Chicago Tribune, the Baltimore Sun, and dozens of other properties across the United States. Together these properties attract more than 60 million unique visitors per month.
Tribune Technology runs on a self-hosted Cisco Unified Computing System (UCS) environment, as well as utilizing services from both Microsoft Windows Azure and the Amazon Elastic Compute Cloud (EC2). Other key components include the following:
Ruby
Java
Microsoft .NET Framework
PHP
Apache Solr
FAST Search & Transfer ASA
Oracle
PostgreSQL
MySQL
Challenge
Media consumption has undergone a tremendous revolution in the past decade. That's why Tribune Technology maintains a tight focus on the creation of relevant products for consumers, always keeping pace with new technologies and emerging platforms.
The result is a high volume network of digital applications with a massive audience. "We serve approximately 400 to 500 million pageviews per month, mostly in publishing news content for our consumers," says Joe Adamo, Managing Director, Technology at Tribune Technology. "From a digital perspective, we're constantly changing the way our content is consumed and shared, especially in terms of mobile websites and device applications. The bottom line is that we're running an extraordinarily complex system and it gets more complex by the day."
That level of complexity makes it especially important for support staff and developers to maintain clear visibility across their operating environment. Yet before using New Relic, Tribune Technology lacked the application instrumentation necessary to achieve real time insight into emerging issues. "During production incidents, we had trouble finding where application bottlenecks were occurring," says Joe. "Our system monitors would fire, but we couldn't immediately tell what might be causing the problem. No consumer facing website can afford delays like that. We obviously needed to find a more acceptable solution."
"With this software, we can pinpoint hotspots across our operating environment in near real time. We're no longer in the business of blindly rolling back production changes. We can approach these issues far more systematically, focusing on real trouble areas instead of wasting precious time looking at systems that are running perfectly fine."
Solution
When Joe and his team began looking for a better approach to application monitoring in 2011, New Relic quickly emerged as the obvious choice. "New Relic offered support for all of our main platforms and frameworks," says Joe. "It was easy to implement, too. We found that we were up and running in no time at all."
New Relic now monitors a variety of Tribune applications — from backend content delivery services to 50+ consumer facing websites — offering Joe and his team unprecedented visibility into a challenging environment. "We've had cases where our user generated content service backed up due to an influx of traffic," he says. "Before New Relic, we didn't have an easy way of diagnosing a problem like that. But with a comprehensive dashboard at our fingertips, we were able to find the pain point immediately and focus on the issue at hand."
Joe says that he finds all New Relic features useful, but his team relies most heavily on Apdex and Transaction Traces to drive investigation and analysis. The latter is especially helpful for dissecting long running transactions when drilling into bottlenecks, either due to production issues or during performance testing. "The trace details of a long running transaction can quickly pinpoint whether the slowdown is occurring at the app code layer, memcache, or in the database," explains Joe. "It will even tell us if an external service call is the culprit. There was a time when we couldn't make those determinations without extensive analysis. New Relic points us exactly where we need to go and we take it from there."
"The trace details of a long running transaction can quickly pinpoint whether the slowdown is occurring at the app code layer, memcache, or in the database. It will even tell us if an external service call is the culprit… New Relic points us exactly where we need to go, and we take it from there."
Results
According to Joe, New Relic has completely changed how his team troubleshoots issues, leading to far greater efficiency and precision — not to mention significantly less downtime. "With this software, we can pinpoint hotspots across our operating environment in near real time," he says. "We're no longer in the business of blindly rolling back production changes. We can approach these issues far more systematically, focusing on real trouble areas instead of wasting precious time looking at systems that are running perfectly fine."
In that sense, New Relic has more than delivered on its promise. But Joe and his team also discovered benefits they didn't expect — for instance, the value of New Relic's usage trend and capacity analysis. "It's a perennial challenge for us to measure and add capacity so that we're making best use of our resources at all times," he says. "The data provided by New Relic gives us richer insight into our usage history, providing the information we need to make better decisions going forward."
All of this adds up to a considerable value for the development organization at Tribune Technology. "New Relic helps us save time, and it helps us make better informed decisions," says Joe. "That's valuable enough. But when you consider that every time saving action has the potential to deliver a better online experience for our consumers, it becomes clear that this software has a tremendous impact. I wouldn't want to move forward without it."
Learn More About How New Relic Can Help Your Business
Contact Sales