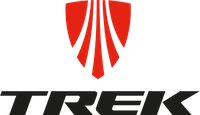 Why New Relic
Provides an easy-to-use solution for monitoring performance and user experience 
Highlights
Reduced error rate from 8-14% down to 0.4%
Accelerated development cycles
Improved relationships with customers by providing more visibility into system performance
Trek Bicycle Delivers Digital Services That Are as Extraordinary as the High-End Cycles It Manufactures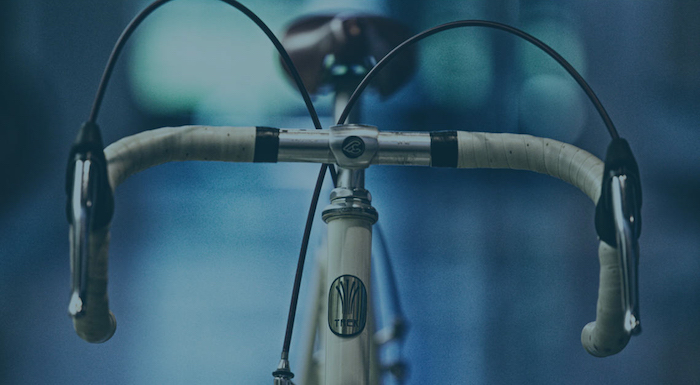 Trek Bicycle (Trek) produces exactly what its name implies, bicycles: beautiful, hand-crafted, high-performance bikes that employ cutting-edge technology and advanced designs—the likes of which had not been seen in American-made bikes before Trek began manufacturing them in 1976. 
More than 40 years later, the Wisconsin-based company continues that tradition of excellence through constant innovation and an insistence on quality: in its bicycles and cycling products, in the information and advice it presents to the cycling community, and—thanks to New Relic monitoring—in the digital experiences it provides through its customer-facing website, its Ascend retail management service, and its BCycle bike-sharing service. 
Trekbikes.com: Making performance a feature 
Quality in the world of two-wheel conveyance tends to be a visceral thing. You see it in the aerodynamic lines of the fastest racing bikes. You feel it in their feather-light weight. And you hear it in the click of their gears. 
But how do you convey this same sense of quality digitally? Trek does it by providing a wealth of superior cycling-related information and experiences through its online presence. For its consumer-facing website, trekbikes.com, this means offering not just sumptuous pictures, thrilling videos, and detailed descriptions of its products but also services that range from a "bike finder" to a travel service for planning cycling holidays, a customization service to design your own dream bike, and more. 
The quality of these services, however, depends on the performance of the apps driving them—meaning they need to be consistently fast, available, and easy to use. This is why the company turned to New Relic to begin monitoring and collecting insights into its all-important digital performance.
Today, Steve Novoselac is director of digital product management for Trek, but it was in his prior role as director of digital technology that he introduced New Relic to the company. "We've been around for 40 years," he says, "and we sell a physical product. But people are doing everything digitally now, and we need to meet them where they are with the tools they use to shop. All of our digital experiences have to run fast and be up all the time. Without a monitoring solution like New Relic, it's very difficult to achieve this."
As Trek began contemplating relaunching its consumer-facing website and migrating to the cloud, Novoselac and team knew it was time to move from the hodgepodge of (mostly free) monitoring tools they'd employed in the past to a sophisticated solution that could aggregate data, do real-time reporting, send and receive alerts, evaluate application performance, and more. 
The DevOps team at trekbikes.com deployed New Relic APM as the company prepared to migrate its consumer-facing website to the SAP Hybris e-commerce platform and its data center operations to the cloud using Microsoft Azure. Explains Trek Web Technologies Manager Jason Endres, "With our older, more traditional monitoring tools, we knew if an application was unhealthy, but we had nothing to point us to where precisely in the application the problem was occurring. With New Relic, we were finally able to meet our deadlines because we were no longer wasting development cycles trying to fix problems that weren't being dealt with efficiently."
And for migrating workloads to the cloud and developing new applications, Novoselac says, "Microsoft Azure with New Relic enables us to deploy quickly and reliably, delivering consistent value for the business." 
Ascend: Democratizing Data
Ascend, the retail management system that Trek sells to independent retailers, is another part of the company that's seized upon New Relic monitoring. Installed at more than 1,200 brick-and-mortar locations around the globe, the point-of-sale system—which comprises a desktop application with hardware integration and runs on Microsoft Azure—provides a complete ecosystem for running a bike shop or related retail operation.
According to Chad Kittel, director of software development for Trek, New Relic has been a boon for monitoring the many web services that make up that ecosystem, especially as the organization was completing the process of migrating the system to Azure.
In addition to using APM, Ascend has taken advantage of New Relic Synthetics to simulate user flows and interactions to ensure that all of its locations are performing well and are constantly up and running. What Kittel likes most about New Relic, though, is the democratization of data it provides for the entire Ascend team. "Now our .NET developers and quality assurance folks have access to the same data—which is hugely helpful for the development process," he says.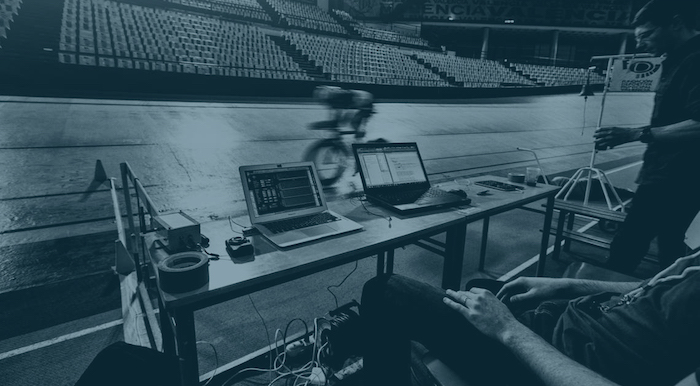 BCycle: Gaining a view across a multitude of environments
Trek isn't just interested in making the best bicycles in the world; it's also committed to making the world a better place through bicycles. At the heart of this philosophy is the company's bike-sharing subsidiary BCycle, which partners with more than two dozen cities across two continents to provide community-shared bicycles (obtained through docking stations).
Providing not only the public-use bicycles that form the heart of its service but also the software-as-a-service (SaaS) required to run the partner-site stations and the mobile app used to sign up for the service, BCycle uses New Relic to get an up-to-the-minute view of how its services are performing across myriad environments, including its virtual machines hosted in Azure.
This is especially important given the fact that BCycle is installing its software on machines it doesn't control—meaning it has to be mindful that any features it deploys won't add undue burdens to the underlying systems, whether it's the stations owned by the cities or the smart phones running the BCycle app. 
In addition to using APM and Synthetics to gauge performance, the BCycle team has embraced the use of New Relic Insights to create dashboards that they can employ to determine everything from the popularity of mobile check-out to the reason for an anomaly such as mobile declines. 
"BCycle is a great example of how our organization is delivering scalable, feature-rich, cloud-native applications quickly and reliably using Microsoft Azure cloud services. Using New Relic, we can easily instrument any application delivered on Azure and gain visibility into key performance and usage metrics," says Novoselac. 
"Using New Relic, we can easily instrument any application delivered on Azure and gain visibility into key performance and usage metrics."
Less errors, faster development cycles, and hard evidence 
Across the company, users are delighted with the benefits they're seeing from New Relic monitoring. For Endres, one of the most significant of these has been the reduced error rate. "When the consumer website went live, the error rate was between 8 and 14%," he says. "Once we started using New Relic to track that number, we got it down to 0.4%." 
Less errors, fewer performance issues, and alerts sent via text message when problems do arise also spell faster development cycles. Says Endres, "On a couple of occasions when we've done major platform upgrades, we've had performance issues. Without New Relic, we would likely have spent a week or two longer debugging them. Instead we cut down on our development cycles by pinpointing precisely where we need to look. And that in turn frees up our DevOps team to work on more strategic projects." 
For Gina Meronek, IT manager, BCycle, one of the biggest benefits of New Relic monitoring has been the Synthetics-collected data she's able to share with the bike-sharing service's many partners and customers. She explains, "Now, when we make periodic presentations to our customers, I have readily available data that shows uptime, how users are embracing the system, and much more, thanks to New Relic." 
The road ahead
As Trek continues to evolve its digital services, New Relic will continue to provide the monitoring that ensures the seamless experiences its customers demand. "I don't see us launching any new project or initiative without using New Relic to test and monitor it," says Novoselac. "New Relic is simply a part of our process now." 
Learn More About How New Relic Can Help Your Business
Contact Sales