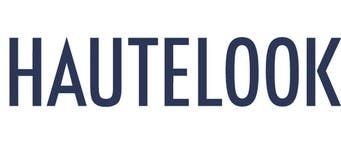 Why New Relic
Intuitive UI and query language that even non-technical users can understand; real-time analytics that seamlessly fit in with existing performance monitoring environment
Highlights
Reduced downtime hours by 80% over a five-week period
Improved cycle times and customer experience
Made image resizing on web page 25 times faster
Nordstromrack.com | HauteLook Reduces Downtime by 80% Using New Relic Insights
HauteLook is a premier online destination offering limited-time, flash sales events, at prices up to 75% off. Every day at 8 a.m. Pacific, the members-only site hosts new sales featuring popular items in women's and men's fashion and accessories, beauty, kids' apparel and toys, and home décor.
In 2011 HauteLook was acquired by Nordstrom and together, in February 2014, they launched Nordstromrack.com, the company's off-price e-commerce site offering customers on-trend fashion at 30 – 70% off every day. Although Nordstromrack.com and HauteLook are two individual stores on a combined platform, they each offer customers a different experience, sharing many features such as a shared shopping bag and checkout that greatly improve the customer experience.
Environment
HauteLook's technology stack is extremely diverse. The eCommerce team uses a Linux, Apache, MySQL, and PHP stack, along with Memcache and various other open source products. On the mobile side, HauteLook uses both native iOS and Android tools, while on the backend, ERP side, the company uses a lot of the Microsoft technology stack, including the .NET framework and SQL server. All of the company's software runs on Microsoft Windows server systems.
"Using New Relic Insights, we were able to reduce downtime hours by 80% over a five-week period. It's absolutely critical to our day-today operations."
Using data to optimize fulfillment operations
In October 2013, Nordstromrack.com | HauteLook opened a new state-of-the-art fulfillment center in San Bernardino, Calif., to process orders from both Nordstromrack.com and HauteLook.com. The massive fulfillment center is comprised of about 1 million square feet of useable works space, of which the first floor alone is 604,000 square feet (roughly equivalent to 13 football fields), processing tens of thousands of in-bound and out-bound orders each day.
"Every morning, our flash sales drive huge amounts of traffic to our site with several hundred thousand customers checking out the special deals for that day," says Roger Hoffmann, vice president of technology operations at Nordstromrack.com | HauteLook. "We try hard to offer our customers an easy to use and reliable experience, so it's important for us to know what's going on in the system, especially considering the service-level agreement (SLA) we need to maintain." That SLA: ship all orders on the same day the order is received.
As the volume of orders from HauteLook and Nordstromrack.com grew, it became apparent to the technology team that a software analytics tool was needed. "We were having a difficult time ascertaining where in our stack a particular performance or availability issue might lie, so we'd end up spending a lot of timing diving into separate tools and processes trying to figure things out," says Hoffmann. "We knew that we needed a more data-centric approach to troubleshooting."
In addition to finding a faster and easier way to troubleshoot software problems, HauteLook also wanted to leverage the data it was collecting to improve the customer experience and gain valuable insights that would help grow the business. "We had a tremendous amount of data captured from our warehouse management and warehouse control systems and it was all just sitting there, waiting to be used," says Rajaraaman Muralimanoharan, manager of ERP development at Nordstromrack.com | HauteLook. "But building out a data warehouse system to get the insights out of it was so far away in our feature roadmap timeline. So we were really torn on how to move forward."
Streamlining shipment workflows with real-time analytics
In preparing to roll out the San Bernardino fulfillment center, the team knew they needed to get a monitoring system in place. Nordstromrack.com | HauteLook first installed New Relic APM, which proved extremely useful in enabling the company's DevOps practice. It was during this time that New Relic announced the beta release of its real-time analytics platform, New Relic Insights. "We were really impressed by how easy it was to get started with Insights," says Hoffmann. "Like New Relic APM, the interface is very intuitive, and the NRQL query language is similar to SQL so you can hit the ground running."
New Relic Insights was so intuitive and easy to use that Nordstromrack.com | HauteLook's technical and non-technical teams were using the system just days after deployment. The warehouse operations team, for example, learned that it could use New Relic Insights to identify a decrease in productivity and could correlate that dip with any other issues, be it training, system, or mechanical related, and how to reverse the trend.
One of Nordstromrack.com and HauteLook's core goals in 2014 is to reduce the cost per package by 50%. "The only way to do that is to look at trends and empirical data," said Hoffmann. "We rely heavily on New Relic to identify where the various cost centers are, and then analyze and implement changes to boost efficiency and help meet that cost-saving goal."
Meanwhile, the performance data coming from Nordstromrack.com | HauteLook's other New Relic products continue to deliver value across the organization, including the Infrastructure team. "One of the great things about New Relic Platform is that no matter what your infrastructure looks like, there's going to be a plugin that you can use," says Stephen Kowalski, director of enterprise infrastructure at Nordstromrack.com | HauteLook. "For us, that includes the MySQL plugin, which gives us visibility into our databases and allows us to see the bigger picture."
"New Relic delivers the data points we need to improve our e-commerce and warehouse operations, which will greatly improve the outcome for our customers and ultimately grow our business."
Gaining efficiencies and improving response times
Now that Nordstromrack.com | HauteLook has a tool for monitoring and analyzing key business metrics in real time, it can look at the entire lifecycle of an item from when it first enters the fulfillment center to when it leaves. Having this type of visibility has led to dramatic enhancements. "Using New Relic Insights, we were able to reduce downtime hours by 80% over a five-week period," says Hoffmann. "It's absolutely critical to our day-to-day operations."
New Relic is helping Nordstromrack.com | HauteLook improve its cycle time in more ways than one. "Not only have we been able to continue to roll out new features to production every single day, but we've also been able to prioritize what features we should work on next using Insights," says Muralimanoharan. "We can improve the customer experience and even target which part of our customer base we want to improve the experience for."
On the fulfillment side, New Relic helped solve a chronic site load issue. "One of the things that New Relic opened our eyes to was how long it was taking to resize the images on our site," says David Lovitch, infrastructure manager at HauteLook. "The image resizers were being called to about 2 million times in a five-minute period. With New Relic APM, we immediately spotted the issue and now we can pull up those images 25 times faster than before." Gaining deep visibility into the Nordstromrack.com | HauteLook technology stack has drastically changed the way many teams work, including the Infrastructure team.
By using New Relic products, from APM to Insights, Nordstromrack.com | HauteLook has changed the way their teams communicate with each other. For the first time, both technical and non-technical team members have access to the same data and can make more informed decisions and have better conversations with their customers, vendors and employees. As Kevin Diamond, CTO at Nordstromrack.com | HauteLook sees it, "New Relic delivers the data points we need to improve our e-commerce and warehouse operations, which will greatly improve the outcome for our customers and ultimately grow our business."
Learn More About How New Relic Can Help Your Business
Contact Sales