Why New Relic
Offers a comprehensive view of product and application performance metrics as well as insights for optimisation and growth
Highlights
Quick and easy installation and seamless integration with other systems enables focus on understanding performance issues.
Deeper, real-time visibility allows teams to understand the impact of changes on customer interactions with digital products.
New Relic becomes the single source of truth for development and operations teams, replacing seven separate analytics solutions.

News UK Embraces Agile Methodologies by Standardising with New Relic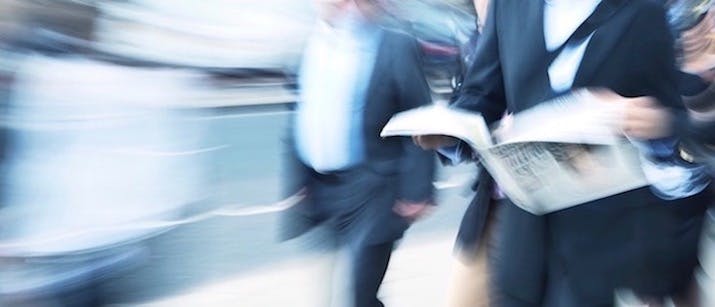 A renowned media brand with a rich publishing history, News UK is home to some of the biggest and most popular British newspapers, including The Times, The Sunday Times, and The Sun, which remains the UK's number one newspaper with more than 3.9 million daily readers, and nearly 70 million monthly unique visitors. The Times and The Sunday Times serve a premium audience with a subscription-based model for their website, smartphone apps, and tablet editions.
Growing a digital publishing powerhouse
In an effort to support the company's growing readership, News UK's in-house development and operations teams recently made the decision to move toward a DevOps (agile IT) framework. Once adopted, this will introduce agile service management to the organisation's already agile software development, helping better align the two functions so that they can measure performance, solve problems in a rapid fashion, and ultimately track the company's growth.
News UK originally used seven different analytics and monitoring solutions, which resulted in seven slightly varying 'truths' when reporting on performance analytics. The use of multiple monitoring systems also meant that another solution had to be utilised to manage the alerts from these systems during operations incidents.
The company also needed to dig deeper into the causes of digital and operations issues—something that was proving to be very time-consuming and resource intensive.
News UK meets New Relic
It was quickly evident that New Relic would support News UK's incident management process and help support its transition to a DevOps culture. The company was able to introduce New Relic APM and New Relic Insights to its development and operations teams thanks to a straightforward installation procedure, and get sample dashboards displaying real-time metrics up and running in a matter of minutes—something that had not been possible with other monitoring and optimisation solutions. Several months later, New Relic was adopted companywide and started reporting useful and actionable performance metrics across 50 applications, 15 consumer-facing websites, and 15 mobile apps.
New Relic's numerous integrations were another reason for its quick adoption. After setting up alert policies for all applications, these were configured with Slack in order to post critical alerts to specific channels monitored by the News UK operations team. To add extra efficiency, the company plugged the alert policies into its incident management system (RemedyForce, built on the Salesforce platform) so that all New Relic alerts automatically opened incident tickets, assigned them to the appropriate teams, and closed the tickets when those incidents were resolved.
'We can now identify and troubleshoot potential errors long before the customer is impacted.'
This integration has greatly improved News UK's development process. Teams are alerted immediately to any irregularities in performance, and they are able to dig deep into the data provided to troubleshoot issues, highlight problematic code, and ultimately optimise applications. Individual New Relic Insights dashboards provide the development teams, as well as the senior leadership team, visibility into daily uniques, active users, crash rates, and uptake per platform after each application deployment. These metrics are displayed on large TV screens throughout the office to help keep all product stakeholders on the same page, and keep the single focus of the different teams in everyone's view—literally.
The recent launch of crash analysis from New Relic Mobile enables the team to identify and fix the highest priority crashes more easily, helping to deliver high-performing apps to its audiences. No one is going to keep coming back to an app that crashes often, so reducing crashes directly impacts the app store ratings and the retention of users. 'With New Relic's crash analysis, our developers have more concrete insight into where crashes may occur and on which devices. We can now identify and troubleshoot potential errors long before the customer is impacted', says John Rizzo-Naudi, digital service owner at News UK.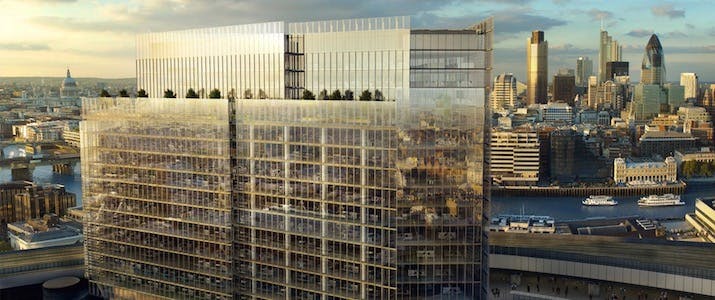 To DevOps and beyond
Since its introduction, the benefits of New Relic were instantly noticeable, from the ease of its implementation to the in-depth information it provided the development and operations teams in their troubleshooting of digital issues. 'In our one year of using New Relic, we can confidently say that it has positively impacted our teams', says Harvey Shaw, digital service manager, technology at News UK. 'It's improved the communication stream between the operations and development teams and there's a significant change in our monitoring, alerting, and issue-resolution process. It has driven our customer focus and the performance of our applications and websites to create a better online experience.'
'[New Relic] has driven our customer focus and the performance of our applications and websites to create a better online experience.'
The number one benefit of New Relic is the increased level of visibility the various teams across the organisation now enjoy. 'The dashboards we've created for the company with New Relic Insights have enabled our development teams to develop in a more agile way', says Shaw. 'Our product teams are better equipped to make real-time, data-driven decisions. We are excited to see the extent to which we can further improve the performance of our applications and continue to grow our user bases.'
Learn More About How New Relic Can Help Your Business
Contact Sales