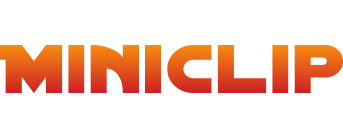 Why New Relic
Helps to enable DevOps approach with small teams in order to free up resources for developing new games.
Highlights
Enabled a smooth migration to cloud services and saved $500,000 in cloud infrastructure services with detailed data about utilization
Faster identification of issues enabled a reduction in DevOps headcount, with those resources refocused on developing innovative new games
Helps Miniclip to focus on development and innovation instead of "fighting fires"
Miniclip Keeps the Fun Going with New Relic
Founded in 2001, Miniclip is a global leader in digital games and mobile game applications, with a strong portfolio of more than 100 high-quality mobile games, a further catalogue of 1,000 online games, extensive worldwide distribution, and an internationally recognized brand name. The company develops, publishes, and distributes highly engaging games to an audience of 70 million monthly active users in more than 195 countries around the world, across mobile, social and online platforms.
Environment
Miniclip runs its infrastructure in the Amazon Web Services cloud, supporting Java, Ruby, Node.js, and PHP as the primary development languages.
"We've seen efficiencies that can save us hours, days, and at times months before we release a product. Now our developers are able to focus on fun and innovation instead of putting out fires."
Moving to a DevOps approach
Not only are Miniclip's games fun to play, but the company environment makes it a great place to work as well. "Miniclip is all about being fun and innovative," says Camilo Marrugo, chief technology officer at Miniclip. "This is reflected in how we work with each other and in our products." The approach clearly pays off: the company's mobile games have been downloaded more than 500 million times and millions of happy users play games such as 8 Ball Pool™, Soccer Stars, and Tanki Online on a daily basis.
While passionate about creating innovative new games, Miniclip developers weren't excited about their lack of insight into the performance of their code or the need to decipher data provided by another monitoring solution to help identify issues. "The monitoring software we had only showed us server information," says Gary Rutland, senior web developer at Miniclip. "We really didn't understand how we could use the information to help us identify issues with our applications."
Because the operations team had effectively become what Marrugo called the "fire department," Miniclip was eager to move to a DevOps approach that would help enable the engineering and operations staff to collaborate to create more stable releases and fix problems that did occur in production more quickly. To create a common language between development and operations and eliminate the need for developers to acquire systems knowledge, Miniclip decided it needed a robust application performance monitoring tool.
"With New Relic, we were able to see our actual utilization and scale our deployment more appropriately, which saved us nearly $500,000 in one year."
Using New Relic to proactively identify performance issues
Today, New Relic® APM™, New Relic Server™, and New Relic Plugins™ are helping the engineering and operations teams to respond more quickly and efficiently to identify performance issues before they become problems. "With New Relic, we can identify issues in a tenth of the time it used to take," says Dave Shanker, head of technical operations at Miniclip. In addition to the production environment, the developers uses New Relic in its development and quality assurance departments to identify potential issues before code goes into production.
User experience is critical for an online and mobile game developer, and New Relic can give Miniclip insight into potential issues ahead of a game launch. "New Relic is instrumental for launching our games because we can quickly identify and fix capacity or feature issues that would impact game play," says Shanker. "With New Relic, we're able to rewrite code rather than just throwing more infrastructure at a problem, which is costly and time consuming."
New Relic proved to be a critical tool for Miniclip's migration to the cloud. "New Relic allowed us to identify any issues we had as we moved into the cloud and resolve those issues quickly," says Shanker. "Part of the process was gently moving traffic over between the two sites and as we did that, we could compare how the systems behaved and scaled in the cloud versus in our datacenter."
"Downtime is a scary word for online companies, but at Miniclip, it's a word that's not feared anymore because with New Relic, it almost never happens."
Optimizing cloud utilization and game innovation
Today, New Relic gives Miniclip daily visibility into utilization of its Amazon Web Services. "We initially oversubscribed when we first migrated to the cloud," says Shanker. "With New Relic, we were able to see our actual utilization and scale our deployment more appropriately, which saved us nearly $500,000 in one year."
Shanker credits New Relic with bringing down the cost and effort of identifying and fixing problems by "orders of magnitude." Downtime is also far less of an issue now. "Downtime is a scary word for online companies, but at Miniclip, it's a word that's not feared anymore because with New Relic, it almost never happens," says Rutland. "If it does happen, we can resolve it very, very quickly using New Relic."
The newfound efficiency and confidence has enabled Miniclip to accelerate deployment of new code. In fact, New Relic enabled Miniclip to adjust it's headcount, allowing the team to focus less on operations and more on the development of fun new games. "We've seen efficiencies that can save us hours, days, and at times months before we release a product," says Marrugo. "Now our developers are able to focus on fun and innovation instead of putting out fires."
Learn More About How New Relic Can Help Your Business
Contact Sales