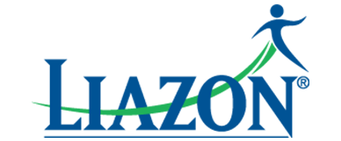 Why New Relic
Provides software analytics throughout the application lifecycle to prevent performance problems or fix them rapidly so they don't impact the customer experience.
Highlights
Provides insight into performance issues during development and testing to proactively identify problems before deployment
Accelerates resolution and reduces customer impact with transparency into production performance
Improves business outcomes by helping meet service level and scalability requirements
Liazon Exchanges Reactive Response for Proactive Optimization with Insight from New Relic
Founded in 2007, Liazon Corporation operates the industry-leading private benefits exchange for businesses. Its flagship product, the Bright Choices Exchange, helps employers manage their healthcare costs by setting predictable budgets through a defined contribution funding strategy while guiding employees to purchase better coverage of health, dental, vision, life, disability and other benefits. Liazon works with top national and regional insurance providers and supports businesses nationwide through a distribution network of leading broker partners.
Flying blind during open enrollment season
While public healthcare exchanges at the federal and state levels have garnered their share of headlines, private exchanges such as Liazon's Bright Choices Exchange have been doing more to reshape how employers provide benefits to employees. Cementing its position as the industry leader, Liazon more than doubled its staff in a 12-month window to support its growth in the rapidly changing employee benefits market.
For the technology group at Liazon, continued growth plus the cyclical nature of its business present extraordinary challenges. "Approximately 80% of our volume happens during open enrollment in October, November, and December," says Edmund Kaczynski, director of software engineering at Liazon. "If our customers have a bad experience during this time, it can definitely impact retention."
While the technology organization prepared as best it could to prevent issues from occurring in production during peak traffic in the open enrollment season, it had little visibility into real-time performance. "We would get a call from customer service telling us about customers having problems moving through the system," says Kaczynski. "We had no visibility into what the problem was though."
With another open enrollment period imminent, Michael Fleming, chief technology officer at Liazon, decided that enough was enough. "I was determined that we were not going to go blindly into another open enrollment," says Fleming. "We needed a software analytics solution and we needed it fast."

"For each company with a few thousand employees using our application, that business could represent millions of dollars in revenue to our broker partners. That's why we have New Relic, to make sure that we're always one step ahead and can scale to handle our clients' business. We can't afford to drop the ball."
Turning the lights on and seeing all the "warts"
Fleming insisted that New Relic® APM™ be installed on the Liazon production platform a few weeks ahead of open enrollment, against the advice of many of his operations staff, who were worried about additional risk during such a critical period of time. Fleming's decision was vindicated when the trial by fire was a huge success. "New Relic gave us tremendous visibility into exactly what was going on at any point," says Fleming. "The day we turned on New Relic in production, it was like somebody suddenly turned on the lights in the room," says Kaczynski. "There was nowhere to hide. We could see every single little wart in our system."
After that eye-opening experience, Liazon expanded its use of New Relic Software Analytics Cloud to include more tools, use cases, and areas of the software lifecycle. Today the company relies on New Relic APM, New Relic Browser™, New Relic Insights™, and New Relic Synthetics™ to support development, testing, and production. "Using New Relic during the development and testing process helps us get a better outcome, especially in fulfilling service level agreements, creating better deployment strategies, and configuring correctly for performance needs," says Kaczynski.
In addition to engineering, operations, and DevOps staff, the product marketing teams rely on New Relic as well. Allison Heck is a senior product manager at Liazon, responsible for the consumer/employee experience on the Bright Choices platform. "We use New Relic to help us prioritize both new enhancements and defects," says Heck. "It gives us the deep insight we need into browser usage, user behavior on the site, which areas of the site are more popular, and more to make informed decisions about our allocation of development resources and the impact on our customers."

"Using New Relic during the development and testing process helps us get a better outcome, especially in fulfilling service level agreements, creating better deployment strategies, and configuring correctly for performance needs."
Taking a proactive approach to performance and code quality
Fleming credits New Relic with helping the company move from a reactive stance to being proactive about performance. "Now with New Relic, before code sees the light of day, we're identifying problems and fixing them," says Fleming. "Performance problems don't end up in production because we're watching them with New Relic on the DevOps side." Kaczynski offers one of many examples: "On our last deployment, we identified during testing that certain patterns of usage resulted in some ugly performance degradation. Without New Relic, it probably would have slipped through the cracks to production. Every time we can solve an issue before it hits production it's a huge win."
Of course, issues don't always manifest until the system is under an extreme load in the production environment, where New Relic gives Liazon the rapid insight it needs to mitigate problems. "There have been several instances in the last two open enrollment seasons where New Relic showed us an issue in production and we could, within a few hours, come out with a fix because New Relic helped us pinpoint exactly where it was," says Fleming. With a real-time finger on the production pulse, New Relic helps Liazon resolve issues before customers start calling support. "Having that transparency lets us know immediately what's happening and we're able to react to it very quickly, which saves us many hours of elevated error rates or even downtime," says Kaczynski.
Better quality software, faster remediation of problems, and improved customer experience are critical for Liazon's business success. "For each company with a few thousand employees using our application, that business could represent millions of dollars in revenue to our broker partners," says Fleming. "That's why we have New Relic, to make sure that we're always one step ahead and can scale to handle our clients' business. We can't afford to drop the ball."
Staying one step ahead is critical for a company looking to expand globally with its product. "While we're deepening our market penetration in the U.S., we are also creating a new front end with a globalized interface so we can roll out our system around the world in multiple languages," says Fleming. Liazon sees New Relic as instrumental in meeting its service level goals no matter where in the world the platform is running or being used. "New Relic is probably the most helpful tool we've ever added to our stack," says Kaczynski. "I'm looking forward to continuing to find more ways to use it."

Learn More About How New Relic Can Help Your Business
Contact Sales