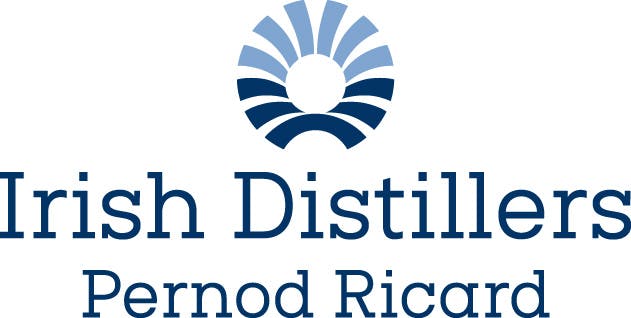 Why New Relic
Provides an easy-to-use solution for monitoring website performance and user experience
Highlights
Facilitated agile development for a constantly improved experience on consumer-facing website
Delivered complete visibility into backend performance
Ensured legally compliant—yet consistently entertaining—sites and content
Irish Distillers Ensures It's Never Closing Time for Its Websites Thanks to New Relic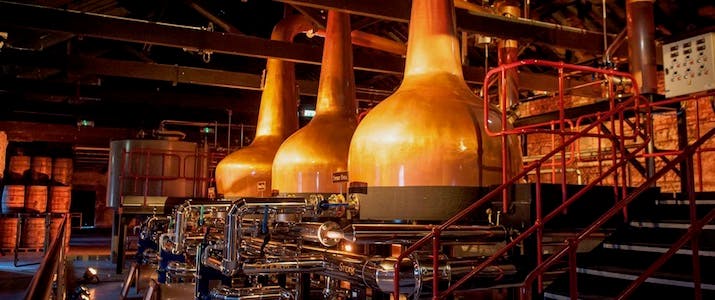 Retailers have Black Friday. Irish whiskey distillers have St. Patrick's Day.
Indeed, with global sales of Irish whiskey typically up 400% around the feast day of that country's patron saint, Dublin-based Irish Distillers faces its most important marketing challenge of the year each March: to keep its websites up and running with fresh and interesting information about the whiskey brands it sells, the cocktails that can be made with them, and the long history of the libation itself as visitor traffic spikes in advance of the holiday.
But what happens if all that traffic is too much for the site to bear, and performance suffers? Retailers are ready to stock their shelves; restaurants are looking to supply their bars; and consumers are about to make some all-important choices about what kind of whiskey they will be enjoying to celebrate the Irish spirit—and they're not about to wait around for pages that fail to load and apps that refuse to fire. Which means that instead of learning about Irish Distillers' innovative Jameson Caskmates or its Midleton Very Rare Irish Whiskey, they will likely have moved on to explore the bevy of Irish whiskeys that are now available from a range of other distillers.
These are the stakes Irish Distillers faces each St. Patrick's Day, but in truth they're the stakes it faces just about every day of the year in distributing premium champagnes, spirits, and wines. Whether it's bubbly for New Year celebrations or wine for the annual barrage of June weddings, there's always an occasion that's worthy of raising a glass to and a confounding array of spirits with which to celebrate. By partnering with New Relic to monitor every aspect of its websites' performance, Irish Distillers ensures that on each such occasion, its website visitors are met with up-to-date, easy-to-access content that matches the quality of its products.
More than just a whiskey maker
Formally established in 1966 when Irish whiskey distillers John Jameson & Son, John Powers & Son, and the Cork Distilleries Company merged, Irish Distillers joined Pernod Ricard in 1988. In so doing, it became Ireland's leading supplier of spirits and wines as well as the producer of the world's most well-known and successful Irish whiskeys. Today, with the Jameson brand leading the way as the fastest-growing Irish whiskey, Irish Distillers exports its brands into more than 130 markets (over 50 of which are experiencing double- or triple-digit growth).
When Pete McVicar joined Irish Distillers as head of IT marketing and sales solutions, he realized almost immediately that the company's websites could benefit from monitoring—both in terms of end-user experience and backend code performance. Starting, as he did, just a month or so before St. Patrick's Day, McVicar was able to see almost immediately how the sites were performing at one of its busiest times of year.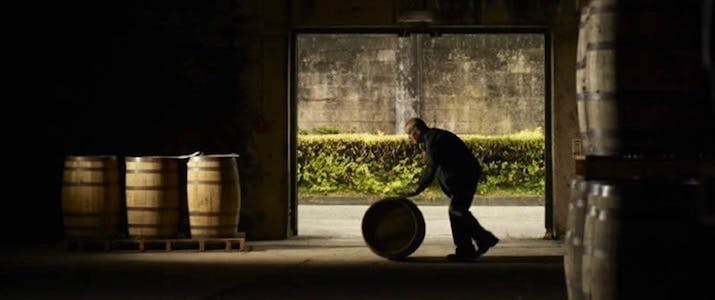 'Right after St. Patrick's Day, I got a number of emails saying that the site had been a bit slow', he says. 'However, it was all anecdotal information; I couldn't tell whether these comments represented the true user experience unless we looked into Google Analytics. And even then all we could determine was yes, there were a lot of people on the site. But we couldn't see where it was fast or slow and thus couldn't truly figure out how to improve the user experience.'
Having used New Relic in previous roles, McVicar knew it was just what Irish Distillers needed to begin truly understanding (and improving) its website performance. And with the company in the process of redeveloping its site to afford a much more consumer- and market-centric experience, it was easy for McVicar to sell the tool to management, since it would allow Irish Distillers to understand how the redesign was affecting performance every step of the redevelopment process and beyond.
'Having New Relic in place has really allowed my teams to embrace the DevOps model of constant, agile development.'
Dev, test—then monitor, thanks to New Relic
With New Relic APM and New Relic Browser installed and monitoring both backend performance and customer experience, McVicar and his development teams immediately began gaining insights into how the consumer-facing marketing sites as well as the digital tools they were creating for their marketers were delivering on their missions and promise. And when the redevelopment process was complete, the process continued.
Explains McVicar, 'Having New Relic in place has really allowed my teams to embrace the DevOps model of constant, agile development. We do the two-week sprints in which the weekly email reports from New Relic play a critical role—allowing us to see not only how well new features are performing but how they're affecting the rest of the site.'
With this information in hand—as well as an understanding of what's going on in its markets—McVicar and colleagues can then figure out the best times to roll out new features or support an activation in a given country. 'We use New Relic all the way from testing and development into production—oftentimes rolling out a feature, testing it on a certain content type, and then letting it "soak" for a couple of days with New Relic monitoring', says McVicar. 'This makes it easy for us to see if things are working the way we intended.'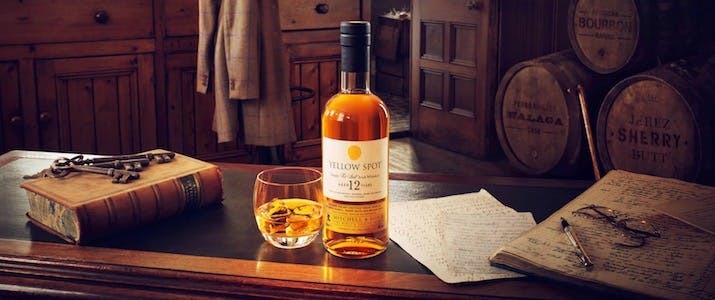 Gaining the digital savvy to grow the brand
As a well-established—and growing—global brand, Irish Distillers has until recently gone the traditional route with advertising and marketing, relying on outside agencies to do much of the work. New Relic, however, is changing that. Explains McVicar, 'With the monitoring we have in place now, we're able to get a quick handle on the consumer experience in markets we've never been in before. What's more, we have an in-house team that can use the data we're gaining from New Relic to really look at long-term performance. This is massively important for Irish Distillers' continued ability to grow its brands globally.'
McVicar is also excited to begin fully leveraging mobile performance monitoring: 'With more than 60% of our U.S. traffic mobile-based, it's critical for us to be able to understand actual response times so that we can provide the same stellar experience to customers accessing our content via mobile devices as those who are connecting in more traditional ways. Thanks to New Relic Mobile, we should be able to do so.'
Legally compliant, customer-centric, and rich in data
Unlike companies in other industries, it's not enough for Irish Distillers to satisfy its customers by providing an engaging and constructive experience on its websites. It must also make sure that the site abides by the many rules and regulations imposed on the sale of alcohol. With New Relic, McVicar and colleagues can rest easy knowing that things like age verification for the sites are working properly and that the sites are adhering to varying regional rules while still delivering content that's fun and engaging—not an easy balance to strike but one that's possible with monitoring.
In the future, McVicar is looking forward to Irish Distillers putting the data gleaned from New Relic to even greater use. 'We have a Consumer Insights team that's just begun to cull from the digital realm, looking into things like what's trending on social media', he says. 'As that team and others grow, they will begin including more of the data from New Relic. From there, the sky's the limit as far as what we can do with the data at our fingertips.'
'We have an in-house team that can use the data we're gaining from New Relic to really look at long-term performance. This is massively important for Irish Distillers' continued ability to grow its brands globally.'
Learn More About How New Relic Can Help Your Business
Contact Sales