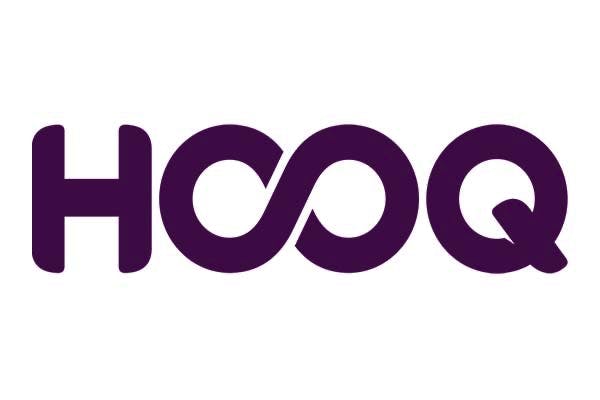 Why New Relic
New Relic supports HOOQ's goals of achieving rapid growth by providing end-to-end visibility into application performance and digital customer experience across its hybrid cloud environment.
Highlights
Accelerated response times for user requests by 40 percent
Core playback API response times are down to 5 to 10 milliseconds (for a video startup time of 1 or 2 seconds)
Reduced number of instances of "Heartbeat" API by 60 to 75%, allowing engineering team to reduce infrastructure costs and optimize product features
Video-on-Demand Service HOOQ Delivers a Million Stories to a Billion People with the Help of New Relic
Founded in 2015, Singapore-based HOOQ is Southeast Asia's first and leading premium video-on-demand service  dedicated to bringing Hollywood, regional, and local original content to Asia, where easy access to quality streamed entertainment has traditionally been lacking—either because it's too costly for most people to obtain or because it's only available via illegal (pirated) sources.
HOOQ aimed to change that. Despite its relatively young life, HOOQ is far from your typical struggling startup. Launched as a joint venture among two content giants (Sony Pictures Television and Warner Bros.) and a large telco (Singtel Group, which has a subscriber base of more than 500 million), the company had access to vast resources from the get-go and ambitions to match.
Determined to be first to market with entertainment streaming services for the region—and intent on beating Netflix and the like at their own game—HOOQ's team knew that they would need to offer stellar performance and a superior customer experience from the start. This is why the company turned to New Relic monitoring.
Facilitating a Strategic Focus
While having the backing of enormous parent companies is obviously a boon, HOOQ was still very much in start-up mode when it turned to New Relic during the first year of its existence.
"As a startup, we have to be very smart about what we invest in," explains HOOQ Vice President of Engineering Dwi Sasongko Supriyadi. "So even though we knew that application performance was important, our primary focus had to be on building new products and adding capabilities and capacity to existing ones, not building a monitoring platform. We needed someone else to provide that. New Relic stepped in with a platform that allowed us to get instant answers—whether we were looking for the impact of a new code release or trying to determine how fast an end point in a new microservice was performing."
Luckily for Supriyadi, he had already worked with New Relic at other companies, so it took his team little time to get HOOQ up and running with the monitoring platform. After deploying New Relic APM, Supriyadi and team quickly set up a series of custom events to monitor different aspects of application performance. Today, HOOQ is also using New Relic Mobile to understand the performance of its mobile client; however, it's the dashboards in New Relic Insights that have truly transformed the way the company works.
Creating a Culture of Constant Monitoring
"We use Insights for everything," says Supriyadi. "One of the first things we did with the product was build simple DAU [daily active users] and MAU [monthly active users] dashboards to track the user's journey. We want to know when a user abandons a certain feature, so we're using funnels in our dashboards that allow us to see when a user enters through our Discover page and determine whether they then make it through title detail, collection, and finally playback. If they don't, we can see exactly where they've fallen off and begin to understand why. Best of all, the whole process is intuitive with Insights."
HOOQ is also using the data configured within Insights to track everything from network latency to API response, throughput, application performance for iOS vs. Android, and more. "We want to make sure that people are using our service," says Supriyadi, "so we look at our load, and then determine whether the number of servers we're using to run the service is enough to carry that load. The great part is that we can get all of this information from New Relic without investing any engineering time of our own."
Supriyadi and team have also learned that by making this dashboard data available to everyone in the company, employees' stake in the business goes way up. "As we started sharing the Insights data with all of our employees, they very quickly began to understand just how important all of these metrics are," he says. "As a result, our employees are learning more about our customers, and we're building a culture in which the Insights dashboards are a constantly available tool that everyone can access to get quick answers to all kinds of questions. We may not be a data-driven company yet, but we're moving in that direction, and we're certainly a data-informed company at this point, thanks to New Relic."  
Keeping Pace with Supercharged Growth
Another area in which New Relic has been invaluable is in helping the video streaming company keep pace with its astronomical growth. From just 1,000 users a day when HOOQ launched the beta version of its service in 2015, the company has watched its customer base grow to millions per day with millions of playbacks. To accommodate this growth, HOOQ has grown its engineering staff by 800 percent—from just five at its inception to more than 40 four years later.
Through it all, New Relic has provided the insights that have allowed HOOQ to make the tough decisions needed to grow the business—like moving from a single monolithic API to a micro services model in which 40 services are running in production today in an environment that extends from the data center to a hybrid cloud anchored by AWS.
Explains Supriyadi, "HOOQ's growth has been quite aggressive, and we're constantly needing to move faster and faster. Having a monitoring infrastructure in place helps a lot. Our monitoring and alert system needs to be like electricity: We don't want to have to think about it, but we want to know it's there when the lights go out and we need to fix something. New Relic helps all of us sleep better."
"Our monitoring and alert system needs to be like electricity: We don't want to have to think about it, but we want to know it's there when the lights go out and we need to fix something. New Relic helps all of us sleep better."
Benefits
While HOOQ's use of New Relic continues to increase in concert with the growth of the company, Supriyadi and team have been enjoying the benefits of the monitoring platform since Day 1.
"Prior to deploying New Relic, we were just shy of 500-millisecond response times for all of our end points," says Supriyadi. "Then we put in New Relic and were instantly able to identify the areas of code that needed to be improved. Now, we're at just under 200-millisecond response times for user requests. And for the core playback API, we have 5- to 10-millisecond response times, which translate to a video startup time of one or two seconds. We couldn't get this type of speed without understanding the details of every step of the request flow—and New Relic has given us that understanding."
New Relic has also provided the insights that are now allowing HOOQ to optimize its service and get rid of what it's not using. Explains Supriyadi, "Some of our infrastructure costs were being wasted on runaway instances and infrastructure modules not used by our customers. New Relic enabled us to see this and become more efficient—for example, allowing us to reduce the number of instances of our "Heartbeat API" (which users employ to resume video playback from where they last watched) from 40 to eight or nine."
As HOOQ moves to become a data-driven company, Supriyadi and team anticipate looking increasingly to New Relic to determine how they can optimize the services they've built and reduce what they don't need—in the process cutting costs and becoming more efficient.
"Some of our infrastructure costs were being wasted on runaway instances and infrastructure modules not used by our customers. New Relic enabled us to see this and become more efficient."
Learn More About How New Relic Can Help Your Business
Contact Sales