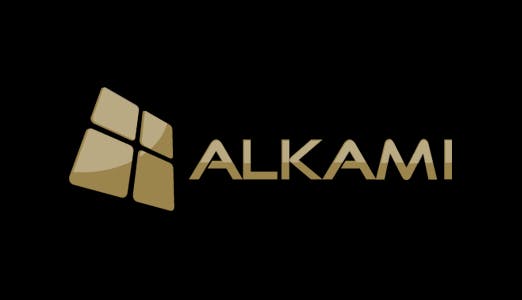 Why New Relic
End-to-end insight into drivers of performance, scalability, and availability across the entire application stack, including mobile applications
Highlights
Decreased cost per user by optimizing application performance and resource requirements
Reduced response time of core bank service from 2 seconds to less than 200 milliseconds
Enabled scaling of SaaS application from 10,000 to 1.7 million end users
Financial Institutions Bank on Alkami to Deliver Ultimate Digital Banking Experience to 1.5 Million Users
Founded in 2009, Alkami Technology, Inc., is an innovative, privately owned software company focused on providing online and mobile banking solutions for credit unions and banks. Based in Plano, Tex., the company's flagship product, the ORB Platform, delivers unparalleled security, flexibility, extensibility, and a superior architecture for the future of digital banking. Alkami provides the ORB Platform as either an on-premise, licensed solution or as a SaaS offering.
Creating an innovative digital banking experience
Banking has changed dramatically over the past several years. Today, many people prefer to do their banking via mobile devices or online, never or rarely visiting an actual physical branch. The onus of delivering a great customer experience is now on the software used for digital banking, and that's where Alkami comes in. "Our digital banking platform delivers the ultimate user experience for the members and customers of the credit unions and banks we serve," says Sean McElroy, vice president of IT and security at Alkami.
To that end, the 70-person Application Development and Support team at Alkami wanted to focus its time on continually optimizing the end user experience for digital banking. However, the team didn't have a way to monitor and track application performance, scalability, resiliency, or customer feature usage. "It was a very manual process to make sure that our software worked correctly and optimally," says McElroy. "We spent a lot of time tracking down ghosts in the machine."
According to Stephen Bohanon, founder and chief strategy and sales officer at Alkami, there were three key drivers for seeking out a software analytics solution:
Ensuring scalability of the digital banking software
Supporting the increasing number of developers working on the software
Tracking and monitoring third-party systems such as credit card processors, mortgage systems, and other core banking systems
"We're very dependent on the performance of third-party systems as part of the digital banking process," says McElroy. "Without data that showed the source of a performance issue, we would spend hours and hours trying to manually debug our system, when in reality the problem was outside of our system."
Synchronization across the company
Alkami started New Relic APM for daily monitoring of the health of its SaaS solution and the user experience, but quickly expanded its usage to New Relic Browser, New Relic Mobile, and New Relic Plugins. "With the New Relic platform, we get deep metrics across all the interdependent parts of our application," says McElroy. "It gives us great synchronization across the company—from the board of directors to our support staff—because we're all looking at the same data."
"With the New Relic platform, we get deep metrics across all the interdependent parts of our application. It gives us great synchronization across the company—from the board of directors to our support staff—because we're all looking at the same data."
Today, the Alkami team uses New Relic on a daily basis in development, quality assurance, test, pre-production, and production environments as well as customer support. Data from New Relic also helps Alkami comply with its service level agreements (SLAs) with clients. The company has installed large, heads-up displays around the office showing custom New Relic dashboards with historical performance as well as real-time data. Adds Jeff Chambers, chief operating officer at Alkami, "I'm very impressed with how much New Relic is integrated into the DNA of our enterprise. It helps us solve problems, prevent production issues, and be more efficient and effective with our platform design."
Alkami strongly recommends that all its customers with on-premise versions of the company's software install New Relic as well. "New Relic gives our customers an end-to-end picture of performance and customer experience for their online and mobile banking capabilities," says McElroy. Bob Vandehey, vice president of application development at Alkami, agrees: "Every Alkami client wants to know more about how customers are using and experiencing the software. New Relic helps us provide our clients with the insight they need to inform their business decisions related to digital banking."
In highly regulated industries such as financial services, information security is extremely important. New Relic helps Alkami remain in compliance with regulations for the handling of sensitive customer information. "New Relic is very configurable," says Vandehey. "We can turn off personally identifiable information so that we can provide user specific performance metrics in the application without compromising customer data."
Focused on continuous growth and improvement
New Relic plays a critical role in helping Alkami continuously optimize performance of its software. Vandehey cited one of the company's core services as one example: "When we started using New Relic, one particularly critical service traditionally would take more than two seconds to return the necessary data from the application tier. With insight from New Relic, we reduced the response to less than 200 milliseconds, which translates into performance gains throughout our entire application."
"We spend roughly $10 million a year in R&D, so an inefficiency of just 5% is $500,000 to us," says Bohanon. "If New Relic helps us improve our efficiency by 5, 10, or 15%, that's real dollar savings for our company." Vandehey gives another example of how New Relic helps Alkami save money: "By using New Relic to increase the performance of our application and decrease the hardware demands of the application, we can host more users in the same environment, thereby decreasing the cost per user and increasing the margin that Alkami makes, allowing us to continue to grow as a profitable company."
Alkami credits New Relic with helping the company scale its application very quickly without impacting the customer experience. "Without New Relic, it would have been much more difficult to grow at the pace we have," says Bohanon. Chambers agrees: "New Relic is a crucial partner in the growth that we're pursuing. It would be difficult for us to reach the level of resiliency, scalability, and efficiency we need without the visibility that New Relic provides."
"We spend roughly $10 million a year in R&D, so an inefficiency of just 5% is $500,000 to us. If New Relic helps us improve our efficiency by 5, 10, or 15%, that's real dollar savings for our company."
Learn More About How New Relic Can Help Your Business
Contact Sales