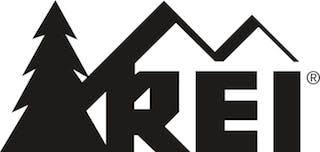 Why New Relic
Provides essential full-stack visibility into performance and reliability to deliver a consistent digital customer experience across a wide variety of e-commerce, informational, and community websites and mobile apps.
Highlights
• Up to 20% performance improvements on REI websites and mobile apps.
• 50% reduction in production incidents along with exponential growth in deployments.
• Faster site development.
• Track everything from site speed to business-level metrics via more than 30 New Relic dashboards.
• Connecting performance to business impact to drive investment and prioritization.

How REI Extends Its Legendary Customer Experience to the Digital World
It doesn't matter whether you're walking into an REI retail store, visiting REI.com, or opening up an REI mobile app—the REI experience is about a lot more than just buying an awesome backpack or ski parka. No matter how you interact with the company, its core purpose shines through: going the extra mile to help its members and customers not just buy great outdoor gear, but to live and enjoy an active outdoor lifestyle, with helpful advice, empowering classes, and inspiring adventure trips.
Passionate devotion to that approach has helped REI become the nation's largest consumer cooperative, attracting 16 million members and notching double-digit growth for the past two years—even in an increasingly challenging retail environment. But what does it take to create a digital customer experience that delivers on REI's core ethos?
Seeing beyond e-commerce: Toward a broader digital vision
According to REI CIO Julie Averill, there are many ways that technology can help people get outdoors. "It can help them find great gear, help them have a great experience in our stores. It can help them find a great trail, help them get access to expertise, and it can help them find community."
While e-commerce remains central, REI's wider approach takes many forms, including a series of activity-focused community apps, including the Mountain Project and the Hiking Project, which let people share information about things like "Is this climbing route open? Where is it safe? Where is it not safe? How scenic is it?" REI's IT team helps make sure that those apps are visible and usable, on brand, and consistent.
Similar efforts have included a National Parks app and the widely covered #OptOutside initiative—when REI decided to close its stores on Black Friday to encourage people to head for a trail instead of a store. To support #OptOutside, the company built an online activity finder designed to help people find the right outdoor activities for them. Averill believes #OptOutside has been a catalyst for hundreds of thousands of people to get outside in ways they otherwise wouldn't have, and sparked a dialogue about the value of an adventurous, outdoor life.
Improving digital customer experience with New Relic
But creating a broad, multi-channel experience is only one part of the job. REI also needs to make sure all its apps and websites deliver on the promise of a great digital customer experience by being consistently fast, available, and easy to use.
So over the past two years, REI has moved aggressively to build a more automated shop for its more than 350-person IT team, shifting to a series of distributed microservices, building a common open source platform, and moving to a DevOps structure designed to avoid silos that could slow communication and stifle innovation. And to make sure it was seeing the desired results, REI implemented multiple components of the New Relic platform—including New Relic APM, New Relic Browser, New Relic Mobile, and New Relic Insights.
"New Relic has been a key technology through this evolution," explains Todd Wilson, REI's director of platform engineering. And it's making a difference: REI is seeing up to 20% performance improvements on its websites and mobile apps, plus a 50% reduction in production incidents.
As part of the company's DevOps push, the IT team follows a continuous deployment model, pushing code multiple times throughout the day. That requires visibility into what's going on in production so that when a developer deploys a change, they can quickly see any changes to business metrics, performance, error accounts, and so on.

"Whether it's buying the right kayak or meeting up with a guide and experiencing Machu Picchu, our goal is to give the best, most trusted experience to our members and customers. And that's ultimately what we're trying to do with New Relic."
The importance of full-stack visibility
"One of the reasons we use New Relic is the visibility it gives us across our digital stack," says Wilson. "That has helped us pinpoint where the errors are happening or what service is down, and reliability has improved significantly."
The results are clear as a mountain stream. In addition to speeding time to detection and time to recovery, REI cut in half the number of incidents in production, even as the number of production releases rose exponentially. All thanks to enhanced monitoring, smaller batch size, and the eyes on production.
Wilson recalls an early example when New Relic proved its worth: "It was our biggest sale of the year, our anniversary sale that happens in May, and we ran into a performance issue around our user account functionality. With New Relic APM, we very quickly were able to diagnose a code change that had started generating excess database calls."
REI is also using APM service maps to see how connections to individual services are performing as it rolls out distributed services on its new internal platform. "We're able to map a container to a specific host and understand the performance of that system, and see where in the system that container is maybe not performing," Wilson says.
Like a powerful pair of binoculars, REI leans on New Relic Browser for visibility into the web user experience and New Relic Mobile to see into what's happening on its Android and iOS apps. By addressing such factors as image optimization, inefficiencies around DOM processing, and issues with third-party domains loading tagging pixels and JavaScript, REI was able to speed performance by up to 20% in the last quarter of 2016, and it's looking for more improvements in 2017.
Thinking about performance as a business investment
Today, REI relies on some 30 different New Relic dashboards to collaborate on tracking everything from site speed to business-level metrics such as order conversion and orders per hour. "We've been evolving site performance from a technical thing to an actual business driver with an impact on conversion and user experience," Wilson says. "We've started creating performance dashboards that can be leveraged by the business as they think about performance as a business investment."
REI's customer insights team, which sits within the digital division, is already using the dashboards to track site performance. And the process sometimes happens organically. For example, the IT team was surprised to find out that marketing was using an orders-per-hour dashboard to help forecast SEO keyword advertising. "We thought, 'Whoa, you guys are using this dashboard for that?'" says Wilson. "It was sort of an epiphany for us."
Longer term, REI is working toward building scenarios and revenue forecasts based on performance. By better prioritizing its technology investments, REI will be able to provide a better digital customer experience, helping members and customers in everything from shopping to community to adventure planning—all so they can enjoy their life in the great outdoors.
Using New Relic is a key part of improving and protecting that digital customer experience, CIO Julie Averill explains. "Whether it's buying the right kayak or meeting up with a guide and experiencing Machu Picchu, our goal is to give the best, most trusted experience to our members and customers. And that's ultimately what we're trying to do with New Relic."

Learn More About How New Relic Can Help Your Business
Contact Sales